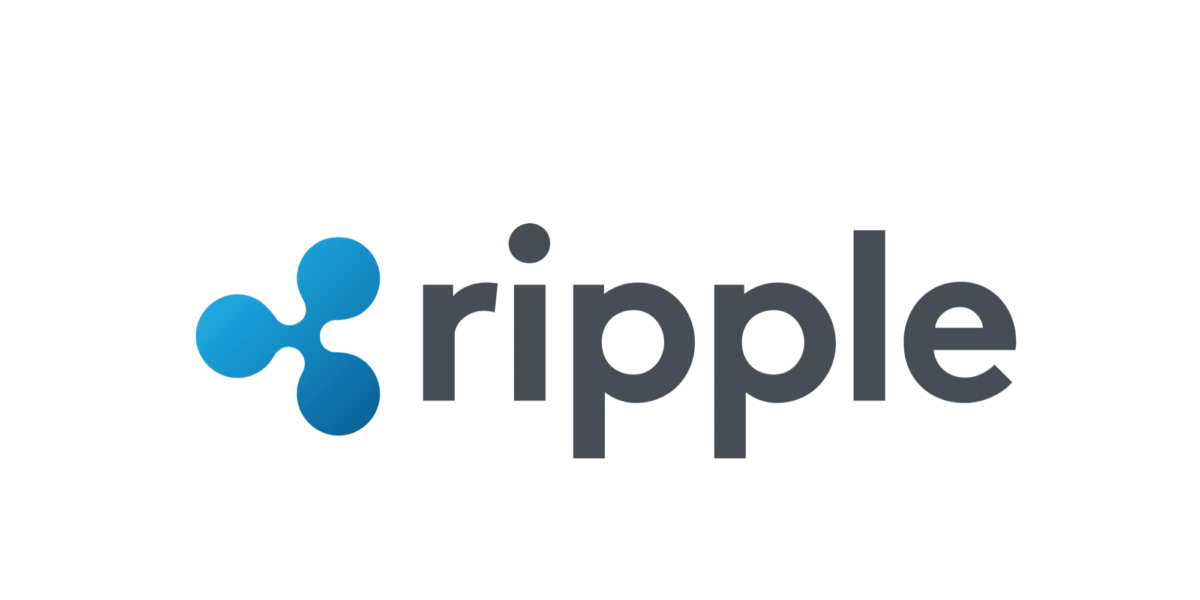 XRP is having decent July 10th. The price has been somewhat stable throughout the month and has experienced a slight downturn in fortunes on this Tuesday, when it bled down from $0,4807 USD to $0,44 USD. Perhaps more importantly, its XRP/BTC ratio remains almost unaffected by this drop, and we know that having your coins preserve their BTC value during a bear run is always a good thing. This can be attributed to the latest Bitcoin drop and is somewhat surprising that the Ripple's BTC price didn't rubber-band into a stronger down move.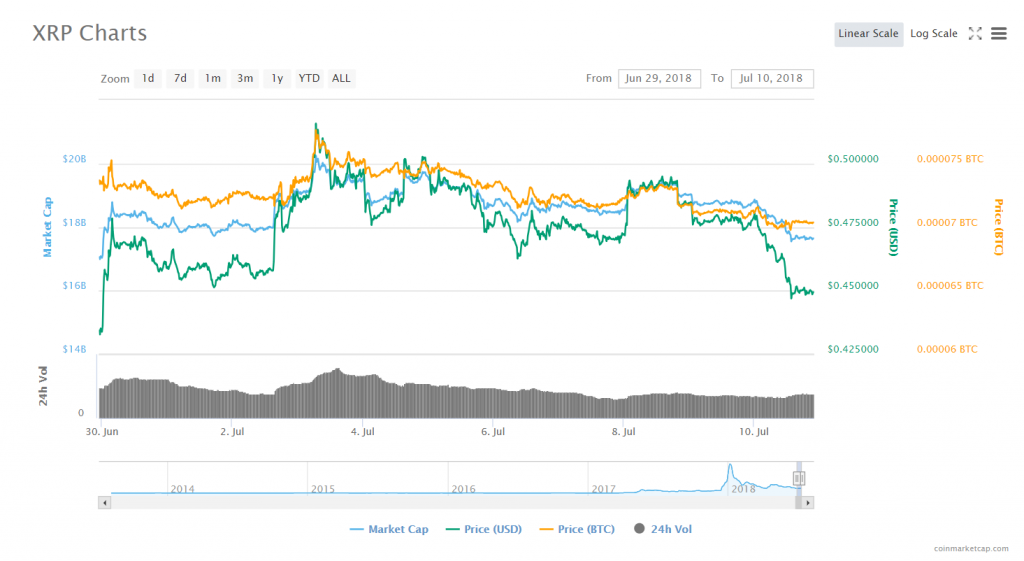 XRP is currently traded at $0,449373 USD which is a -5.57% in the last 24 hours. The BTC picture, like we already said, does look better as one XRP currently goes for 7034 satoshi. With a market cap of $17,643,482,570 USD, XRP remains the third most valuable cryptocurrency in the world. A major support at $0,4600 has been easily broken through and traders should look to set up buy orders anywhere from $0,42 to $0,35 USD.
Ripple's ongoing battle with XRP's potential status as a security continues. Senior vice-president of Ripple, Asheesh Birla, recently intimated that he feels the biggest threat for the company's future is regulation. However, Brad Garlinghouse and the rest of the Ripple bunch have reiterated multiple times that Ripple isn't a security.
"I think it's really clear that XRP is not a security. XRP exists independent of Ripple and it would operate even if Ripple Labs failed. I don't think that our ownership of XRP gives us control. Saudi Arabia owns a lot of oil that doesn't give them control of oil," Garlinghouse was caught saying previously this year.
In a similar fashion, during various public outings that Mr. Garlinghouse was a part of earlier this year have almost routinely included him speaking on whether or not his currency is a security. There is a growing feeling that Ripple Labs are trying to really hammer their "XRP is not a security" point home, which isn't surprising since the rest of the community provides arguments on why they are wrong almost regularly.
The latest effort included a twitter post by the company which put Ripple and XRP in a side-by-side comparison, looking to dispel the security rumors once and for all. The full tweet said:
"The digital asset #XRP and the company #Ripple are distinctly different. Learn why. http://bit.ly/RippleVsXRP "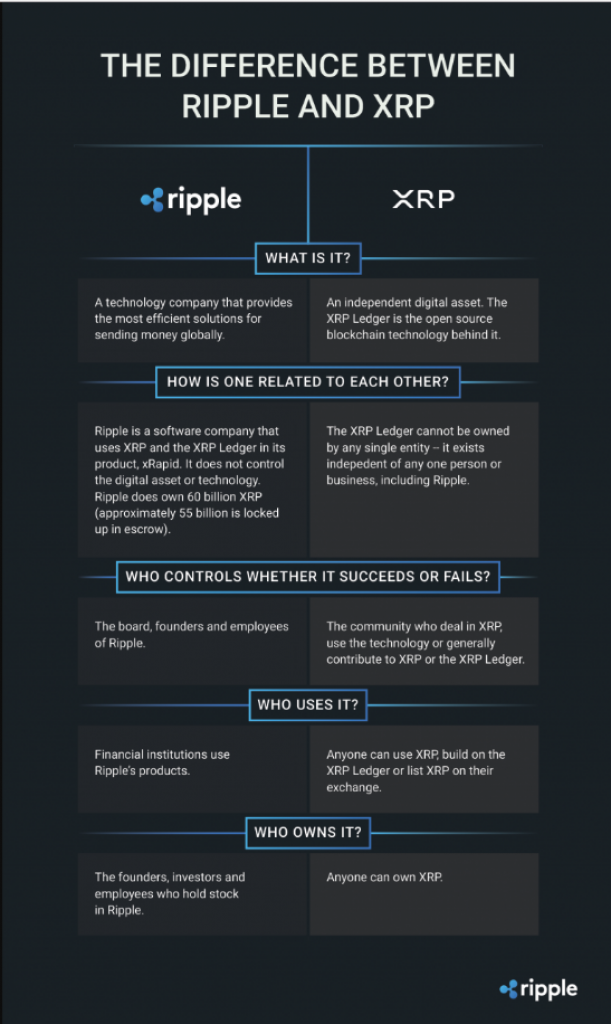 The picture above was posted in the tweet, further expanding on why exactly XRP isn't a security.
Both sides present solid arguments, with the "XRP is a security" side focusing on the coins centralization issues and it's inability to pass the Howey test. Some people have been so convinced that there are currently multiple lawsuits against Ripple for selling unlicensed securities. As of now, XRP's status remains unclear, and the entire market is eagerly awaiting for SEC to bring a resolution to this situation.

CaptainAltcoin's writers and guest post authors may or may not have a vested interest in any of the mentioned projects and businesses. None of the content on CaptainAltcoin is investment advice nor is it a replacement for advice from a certified financial planner. The views expressed in this article are those of the author and do not necessarily reflect the official policy or position of CaptainAltcoin.com