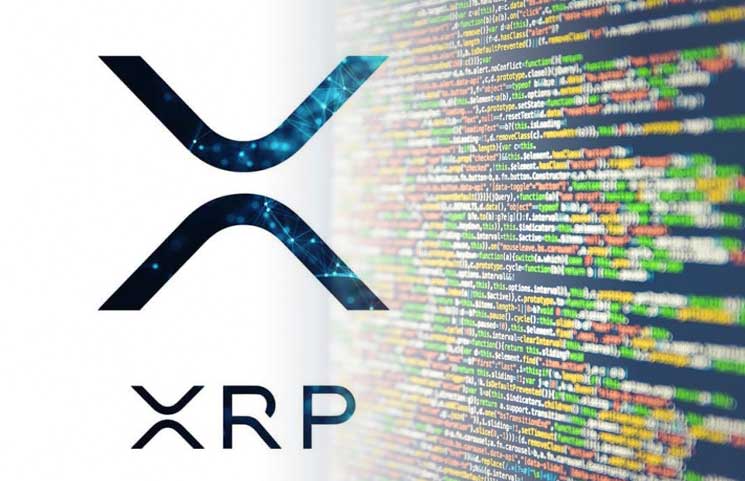 With its products xRapid and the XRP token, Ripple wants nothing less than to conquer international payment traffic. CEO Brad Garlinghouse stressed in the past that it was only a matter of time before SWIFT was overtaken. But the Society for Worldwide Interbank Financial Telecommunication is also working on its own system: Global Payments Innovation (GPI).
According to market capitalisation, the Ripple price continues to play in the top league of crypto currencies alongside Bitcoin and Ethereum. Although it still fights Ethereum for second place on the price index, it has made a name for itself in the crypto ecosystem. Just recently, Binance, one of the largest Bitcoin exchanges in the world, announced its interest in including Ripple's technology in its system. These include xRapid, a system that is to serve as a payment platform for international money transfers. The XRP token, the crypto currency for the system, serves as a bridge currency to ensure liquidity. With this technological infrastructure, Ripple wants to take over the international money transfer in the long run and thus compete with SWIFT.
SWIFT vs. Ripple: International money transfer in real time?

SWIFT, on the other hand, stands for the Society for Worldwide Interbank Financial Telecommunication and has had a firm grip on international money transfers since it was founded in 1973. It sets the standard for more than 10,000 banks worldwide that register national IBAN formats. It forwards transactions between payment service providers via SWIFT messages, standardizes exchanges between financial institutions and is a line provider for SEPA credit transfers. SWIFT manages the exchange of messages, but not the processing of the payments themselves.
Check out new best option to buy your coins with credit card – Binance Jersey Guide and Review.
Ripple is now competing against SWIFT primarily to process cross-border payments between different banks in a matter of seconds. For this purpose, the company relies on distributed ledger technology. Cross-border payments were very slow for a long time, apparently partly due to the fact that SWIFT's monopoly position has so far hardly been attacked. So there was no need for innovation.
Global Payments Innovation (GPI) and central cloud servers

However, with the growing acceptance of crypto currencies and the pressure presumably coming from Ripple, SWIFT also began to work on a solution: Global Payments Innovation, or GPI for short. To meet international standards, GPI includes a cloud-based payment tracker, a membership directory and a service level agreement (SLA), i.e. an interface between client and service provider for recurring services. This is all about one thing in particular: transparency.
This payment tracker now apparently makes it possible to track international payments in real time. Ultimately, it's Ripple's Use Case. As SWIFT now reports, 100 financial institutions around the world are already using Global Payments Innovation. The main difference to Ripple is that GPI uses a cloud solution, i.e. a group of servers under the control of an individual: a centralized system.
Ripple, xRapid and the Distributed Ledgers
XRapid works as a public distributed ledger (strictly speaking no blockchain). This can ultimately ensure that you don't need a central processor. xRapid processes transactions decentrally. The need for central institutions such as SWIFT is eliminated. The problem: SWIFT sets the standard that is ultimately also tailored to the regulation of individual countries. According to Ripple, however, there are 100 banks and payment providers on its side.
While you are here, have a look at our Ripple [XRP] price prediction for 2020.
xRapid can also offer full transparency. The technological design of the ledger accordingly allows any transactions to be tracked. Remember: Bitcoin is not anonymous, as is often falsely claimed, but pseudonymous. In any case, Ripple promises transparency:
Payments are immediate, 24/7. With real-time confirmation of receipts and the security and transparency of […] fees set before the transaction is traced.
But to actually do that, SWIFT is still miles ahead of Ripple. For the international enforcement of DLT-based international payment transactions, compliance with regulatory guidelines is (for the most part) still lacking. For SWIFT, the spread of the Global Payments Innovation is (still?) much easier.
According to SWIFT, GPI has already found some distribution. For example, 50 percent of all GPI payments are confirmed within 30 minutes. They move between 220 different countries and the company processes more than 100 billion US dollars a day.
Read here about best wallets for storing XRP tokens .
For comparison: According to XRPcharts, the daily transaction volume, i.e. the total estimated capital moved by Ripple, is 0.5 billion US dollars. In view of the volume moved, SWIFT is clearly ahead. Ripple, on the other hand, is significantly faster. According to Ripple, the confirmation time for transactions is in the seconds range.
Ripple vs. SWIFT: A conclusion

SWIFT has a clear advantage over Ripple: it is established, has significantly more partners and already complies with the legal requirements of the states to process international payments in accordance with the rules. However, SWIFT works via centralized cloud servers, while Ripple relies on decentralized processing via the distributed ledger. While SWIFT claims to be able to check payments in real time, it currently takes half an hour. Ripple, on the other hand, sends its XRP within seconds. However, Ripple has far less to do: The company under CEO Brad Garlinghouse handles 0.5 percent of the volume created by the Society for Worldwide Interbank Financial Telecommunication every day.
So it will ultimately be a question of adoption and regulation that will determine the outcome of the battle. However, it is unlikely that this will ever end, as none of the companies will leave and the business disappear. It will not be a question of either/or, but of an (unpeaceful) co-existence.

CaptainAltcoin's writers and guest post authors may or may not have a vested interest in any of the mentioned projects and businesses. None of the content on CaptainAltcoin is investment advice nor is it a replacement for advice from a certified financial planner. The views expressed in this article are those of the author and do not necessarily reflect the official policy or position of CaptainAltcoin.com