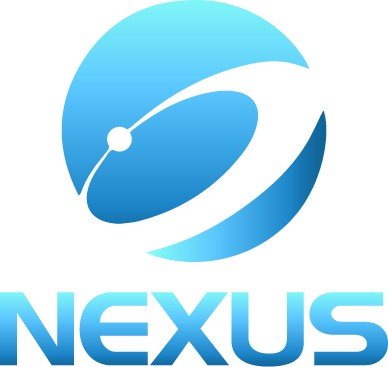 Nexus coin peaked on July 18th with a price of $1.65/22281 satoshi before going into a slight retracement which ended up with it bottoming out at $0.67/11257 satoshi on the 14th of August. Overall, the previous month was rather uneventful except one major pump which saw Nexus triple in value and reach $2.13/32466 satoshi in a matter of minutes. The move was wiped out as fast as it came, as the price fell down to $0.83/12814 satoshi in less than an hour.

Ever since this pump and dump, Nexus has seen almost a picture perfect flat line of a graph.
[vcw-full-card symbol="nxs" color="black" currency1="USD" currency2="BTC" currency3="ETH" url="" target="_self"]
Nexus has several arguments up its sleeve. This peer-to-peer network wants to bring a faster, safer, scalable, quantum resistant blockchain which will be maintained by a network of nodes flying in space. Yes, you read that right, space. To say this project is ambitious would be an understatement. They even employ a three-dimensional blockchain made out of a prime channel, hashing channel (both PoW algorithms) and a Proof-of-Holdings algorithm which is basically a PoS.
At the same time, the network which keeps Nexus ecosystem afloat is meant to be three-pronged as well. Mesh network nodes are typical, user owned hardware that validate network blocks. Cube Satellites are the next part of the equation, hosting the network and decentralized apps built on top of it. This hardware will be set up and developed in cooperation with Vector Space Systems. Finally, ground stations link the previous two segments and route traffic between them. All these developments are set to be funded via a development fund that gathers 1.5%-2.5% commission from mining rewards.
---
?Read how to buy coins on Kucoin in our complete review of Kucoin exchange.
---
Nexus coin (NXS) will connect all of these pieces together, serving as the on-platform cryptocurrency. 78 million NXS should be minted by the year of 2024, after which the supply will inflate around 3% through the holding and 1% through the prime/hashing channels.
The key to the project's future is the TAO (Tritium, Amine, Obsidian) roadmap where the names correspond to the 3.0, 4.0 and 5.0 versions of the Nexus software.


Colin Cantrell, Nexus chief architect, has recently published a development update which focused on the next step in the project's evolution, Tritium. He pointed out that there were almost 40k lines of new code added and given updates on the testnet performance, ledger, register, operation layer and the API. Nexus Tritium Protocol software stack has seven distinct layers (Network, Ledger, Register, Operation, API, Logical, and Interface) and has been in a closed beta for the last couple of weeks; test benchmarks and updates should be expected in the near future. Check out this deep overview of the protocol or this lightpaper if you are interested in learning more.
There were recent updates from the satellite building team as well. NXS1 cubesat is expected to be ready by March 2019, even though it was originally planned for October 2018.
"The engineering model of the satellite is now undergoing integration, verification, and validation testing to verify that the components are all operating up to specifications. Once the integration testing is complete the flight model of the satellite will be assembled and placed in a vacuum chamber for further testing to simulate the space environment."
Nexus is still very far away from completion, and even with all the positivity and ambition they exude the community is starving for some concrete results. Tritium and some other features have been a little drawn out and some people are starting to voice their displeasure because of that.  For now, community members are (mostly) patiently waiting for the public testnet release. A roadmap with clear, fleshed out goals wouldn't be a bad thing either. Still, the team seems dedicated and is regularly communicating their intentions and advancements on their Telegram and Slack channels. The upcoming testnet will be the next major milestone for Nexus, a project that is – both literally and figuratively – looking to find its spot among the stars.

CaptainAltcoin's writers and guest post authors may or may not have a vested interest in any of the mentioned projects and businesses. None of the content on CaptainAltcoin is investment advice nor is it a replacement for advice from a certified financial planner. The views expressed in this article are those of the author and do not necessarily reflect the official policy or position of CaptainAltcoin.com