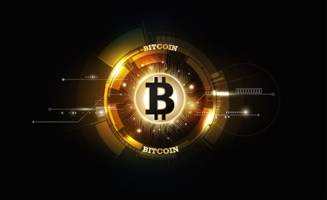 Bitcoin is currently experiencing a bit of a pullback. The psychological barrier of 10k was touched last week; however, the bulls didn't manage to push us over this line and Bitcoin price has since dropped significantly, almost reaching the downtrend psychological barrier of 9k. Experts feel that this pullback is temporary and among them is Tom Lee, managing partner at FundStrat.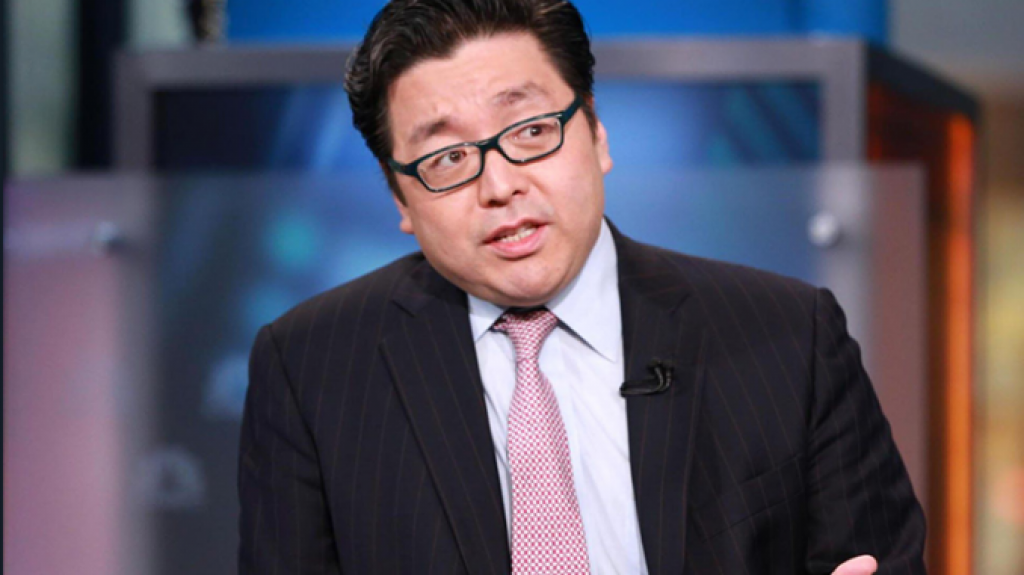 Mr. Lee feels like the upcoming Consensus conference, which will be held from May 14th to May 17th in New York, could have a significant influence on Bitcoin. This event is already a traditional one, with the upcoming one being its fourth annual installment. As MarketWatch reports, a note sent out by Lee to his clients points out an unusual coincidence: in the past, we have regularly seen Bitcoin price rallying during this conference. In his note he points out how previous Consensus rallies resulted in recoveries in range of 10% to 70%.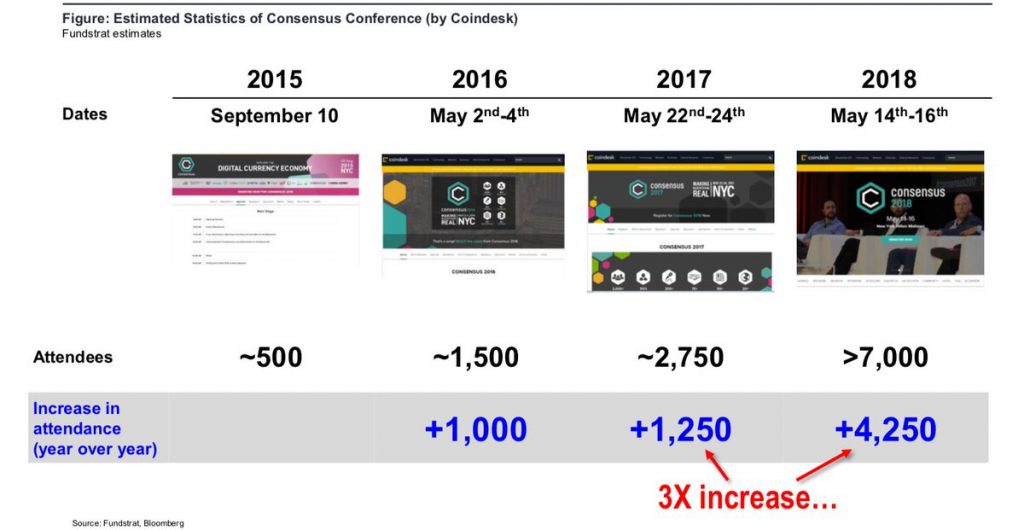 Adding to his thoughts, he pointed out how he feels this year's event could signal a never-before seen recovery, one that should trump all the previous ones which happened during and after the conference. To quote Mr. Lee:
"Already one of the largest crypto conferences in the world, attendance this year is up dramatically and coming at a time when Bitcoin/Crypto is down YTD. Hence, we expect the Consensus rally to be even larger than past years."
He confirmed his predictions shortly after in this tweet. Following Mr. Lee's logic one might conclude that this year's post-Consensus rally will result in Bitcoin surging all the way back to $15,000 and over. This wouldn't be that far off from its all-time high.
As a cautionary note, Tom Lee mentioned that there are currently major talks and SEC questionings being held to determine if some cryptocurrencies should be considered as securities or not. Ethereum, XRP and many ERC-20 projects are currently under heavy scrutiny, and this could cause a general drop-off of interest in crypto related projects. To quote him:
"What could go wrong? Commentary around regulatory risks during Consensus (is) negative. We do not expect this to be the case, however."
Lee however maintains a positive outlook overall, claiming that these talks shouldn't have massive influence on Bitcoin. If anything, they could help its price rise further as investors will look to avoid "problematic" currencies until the situation with the SEC clears out.
Tom Lee has a history of being bullish on Bitcoin and delivering precise predictions on its future movement. He predicted Bitcoin going over $6,000 by mid-2018 all the way back in August of 2017. Just recently he predicted the Bitcoin price rising after the US tax day. A reddit user canwegotomars confirms this and adds:
"Tom Lee predicted the post tax day rally as well, and is a very respected research analyst on Wall St. The dude knows his stuff."
The market has experienced a slight retraction after the April's bull run; if we manage to stabilize on a solid support level, a recovery could indeed be on the horizon. While Mr. Lee doesn't offer many thoughts on Bitcoin retractions, it should be noted that he been pretty accurate when it comes to predicting Bitcoin upward trends. No matter what happens in the upcoming short run, he remains a true believer that Bitcoin cryptocurrency will reach 25k by the end of 2018 and one day, in the somewhat near future, break the barrier of 100 thousand dollars per single Bitcoin.

CaptainAltcoin's writers and guest post authors may or may not have a vested interest in any of the mentioned projects and businesses. None of the content on CaptainAltcoin is investment advice nor is it a replacement for advice from a certified financial planner. The views expressed in this article are those of the author and do not necessarily reflect the official policy or position of CaptainAltcoin.com