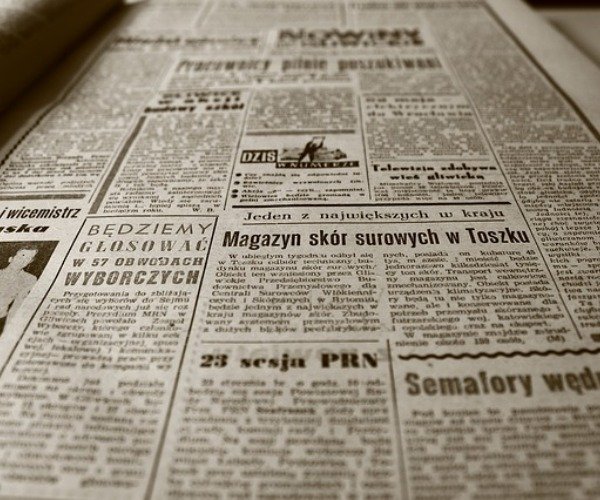 Winklevoss brothers sue Charlie Shrem
Charlie Shrem, the CEO of Bitinstant and the founder of Bitcoin Foundation, has had its rundowns with the law in the past. Going to prison in 2015 after admitting to helping people buy drugs online through the now defunct Silk Road (the platform which helped bring Bitcoin up as a working payment option).
Now, he faces further legal scrutiny as brothers Cameron and Tyler Winklevoss, Facebook co-creators and owners of the Gemini exchange, have filed a lawsuit suspecting Mr. Shrem that he's been spending $32 million worth of Bitcoin he owed them since 2012.
Shrem has acquired significant number of new "toys" after leaving jail, including six properties, two Maseratis, two powerboats and the twins think this was purchased by selling the 5000 Bitcoin he owes them.
Mr. Shrem's lawyer, Brian Klein, said in a statement that the claims by the Winklevoss brothers were baseless. "The lawsuit erroneously alleges that about six years ago Charlie essentially misappropriated thousands of Bitcoins," he said. "Nothing could be further from the truth. Charlie plans to vigorously defend himself and quickly clear his name".
CoinGecko Releases 2018 Q3 Cryptocurrency Report, EOS and XRP impress
Popular cryptocurrency ranking website CoinGecko released an overview of crypto market activity for Q3 of 2018. In their fifth report in a row, CoinGecko team analyzed the overall performance of the crypto market with additional insights into crypto exchanges and ICO's.
The report delivered some interesting data. Current market top 5 has performed well, with 4 out of 5 top currencies recording positive year-on-year return. EOS performed the best here as it's currently 708% more valuable than at the same time last year. XRP, with its 186%, is some way behind, with Bitcoin sitting even further back with 58%. Ethereum was the biggest loser as it saw a drop of 22% from the values it had in October last year, likely due to a slowdown of the ICO frenzy which was at its peak at the tail end of 2017.
The report covers data regarding crypto exchanges, trans-fee mining (the "mining" or creation of new exchange-based tokens via rebates of the exchange's transaction fees), ICO performance, and notable global events which affected the markets. CoinGecko team also partnered with Masternodes.Online and NonFungible.com to deliver similar statistics and reports about the growing masternodes and non-fungible tokens space. Check out the complete report here.
Public sale of Venezuela's Petro currency begins
An exchange desk for selling the controversial Venezuelan national cryptocurrency Petro has been opened, allowing investors to purchase it with a number of fiat currencies and cryptocurrencies.
The currency can be purchased with the US dollar, Chinese Yuan (apparently some Chinese delegates already purchased Petro with their national currency), and Euro, with BTC, ETH and XEM completing the cryptocurrency side of things. The currency will apparently be backed by oil, gold, iron and diamond, according to the project's whitepaper. Venezuelan government-backed newspaper Correo del Orinoco commented on the matter:
This Monday the sale of el petro cryptocurrency is successfully launched for all Venezuelans and those who want to make financial transactions digitally through this mechanism.
The new desk is led and organized by the country's newly found governmental body called Superintendency of Cryptoassets and Related Activities (Sunacrip). Buyers can visit the Sunacrip headquarters to purchase the petro with cash or they can go online and do the same on Petro's official website. Google Store has removed the Petro app from its platform, with the country's officials claiming that the company is "checking the wallet's crypto functionality before reactivating it".
Weiss recommends XRP, Stellar and Cardano as buys, thinks Bitcoin is worth holding
Weiss Ratings, a company that rates financial institutions, banks and stocks, recently updated its list that focuses on rating cryptocurrency projects.
Weiss analyzed several key components of these cryptocurrencies:
Technology model which focuses on the blockchain technology to evaluate its potential for performance. Scaling, governance, speed, energy consumption, smart contract capabilities, upgrade potential and unique features that set a blockchain apart from the rest of the market are all considered here.
Adoption model measures performance in the real world. Actual speeds, decentralization, developer community, project popularity and usage are considered.
Investment risk model evaluates volatility and downside price risk. Essentially, it seeks to answer the question: "How much money can I lose?"
Investment reward model deals with the upside potential – "How much money can I make?"
Each cryptocurrency is graded on these models and given grades from A to E. B- or higher is considered a "buy," while D+ or lower is considered a "sell." C's are considered as regular "holds." After analyzing the collected information, Weiss determined that you should currently invest in XRP, Stellar, EOS and Cardano:
"XRP and Stellar are appealing to businesses and other organizations, mainly for speedy financial transfers. In contrast, EOS and Cardano are designed more as virtual communities, with each participant empowered to influence the future direction of the project, spanning a broad range of applications."
Their latest update also explains why Bitcoin is currently rated as C+:
"Poor risk/reward metrics. Outdated technology, including slow transaction speeds, difficulty in scaling, weak governance, and more."

CaptainAltcoin's writers and guest post authors may or may not have a vested interest in any of the mentioned projects and businesses. None of the content on CaptainAltcoin is investment advice nor is it a replacement for advice from a certified financial planner. The views expressed in this article are those of the author and do not necessarily reflect the official policy or position of CaptainAltcoin.com