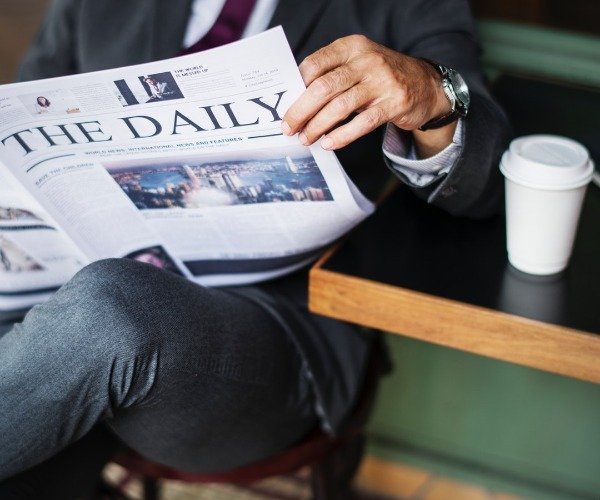 This evening crypto recap will, as always, look to bring you the most interesting topics we spotted today. Today's air was chock full of heavy-hitting stories that some will see as strong FUD, while others will call them "the crypto reality". Still, we threw in a couple of positive ones just so you don't decide that this is the night you market sell all your crypto and use the money to buy government bonds. The stories are as follows:
Tether burns 500 million tokens
Just a couple of hours ago, Tether announced that they've successfully destroyed half a billion USDT tokens.
The tokens were stored in the Tether treasury wallet, which has lately been seeing a strong influx of USDT.
Everything started when USDT lost its 1:1 pin to USD sometime in mid-October. The exchange was apparently forced to buy 680 million USDT tokens off the market to return their price to the regular, stablecoin levels.
This buying process has been described in the original Tether whitepaper as "redemption" of USDT tokens. According to the whitepaper, USDT can at any moment be redeemed for USD.
Many doubters feel that this current redemption was in part paid for with Bitfinex's BTC reserves, as the question remains if Tether's USDT tokens are fully USD collateralized or not.
Around 467 million USDT remain in the Treasury wallet as a "preparatory measure" for future USDT issuances, which many expect won't be coming anytime soon.
Tether's market cap dropped by more than $800 million ever since its troubles started and is currently below $2 billion for the first time in quite a while.
Nexo accepts XRP as collateral
Nexo, a project focused on providing fiat loans with cryptocurrency collateral, has started accepting XRP tokens from its customers.
XRP holders now have the ability to instantly borrow against their asset rather than sell it when the need to access fiat arises.
The loan-to-value ratio of using XRP as collateral is set at 40%.
Using Nexo can also help reduce the potential tax costs to the individual, as borrowing isn't the same tax event as selling.
Nexo provides its services in 40+ fiat currencies and more than 200 jurisdictions while letting clients enjoy loans of up to $2 million.
The company plans to include Litecoin and Bitcoin Cash as collateral options in the future.
TenX caught deleting critical posts on their subreddit?
Redditor TheCuriousOne posted a thread on the popular website's subreddit r/CryptoCurrency describing how TenX-related subreddit keeps deleting any posts that are critical of their actions.
For context, TenX was supposed to release a crypto-to-fiat payments card but have missed all of their deadlines to do so, blaming "outside influences" and reasons they can't control. They did however confirm that work is being done on bringing the cards to the final customers as soon as possible.
The mentioned user claims he asked a card-related question in the project's subreddit, asking if the project could "update the community on how are things looking so far, best case scenario, worst case scenario, stuff like that". Apparently this was the post that got deleted.
TenX has had a history of bad communication and their public relations haven't exactly been stellar so far. TenX Reddit moderator did respond to the user's claims, insisting that his post was deleted on accident.
Stratis becomes a Microsoft Partner?
Stratis, a project focused on delivering BaaS services to financial companies and other businesses, confirmed today that they officially became a Microsoft Silver Partner.
While many jumped to the conclusion that Microsoft has a direct interest in Stratis and its technology, it seems that the actual truth is a bit different.
Microsoft Silver partnerships apparently work by giving competent projects (who pay a certain fee as well) access to resources which help them develop their product faster/cheaper, get extra exposure and boast about working with Microsoft. The full list of advantages can be seen here (credit to Reddit user MoarPizzaPls).
And while Stratis won't be getting a seat at Microsoft's partner meetings any time soon, this partnership does imply that they've done something good with the Microsoft Azure and .NET Framework technology; it should be interesting to see if this development leads them from "competent" to something more.
Trezor about to launch support for Cardano
Trezor One and Trezor Model T are about to receive some software updates that will make many crypto enthusiasts who are looking for a safe way of cold-storing their holdings happy.
An update that is about to be released on October 29th will include support for Cardano, one of the most popular smart contract platforms on the market.
Version 2.0.8 of the wallet's software will also include support for Monero (XMR), Stellar, Ripple, Tezos, Decred, Groesticoin and Zencash. Zchash sapling hardfork support and implemented seedless setup are expected to be seen in this update as well.

CaptainAltcoin's writers and guest post authors may or may not have a vested interest in any of the mentioned projects and businesses. None of the content on CaptainAltcoin is investment advice nor is it a replacement for advice from a certified financial planner. The views expressed in this article are those of the author and do not necessarily reflect the official policy or position of CaptainAltcoin.com