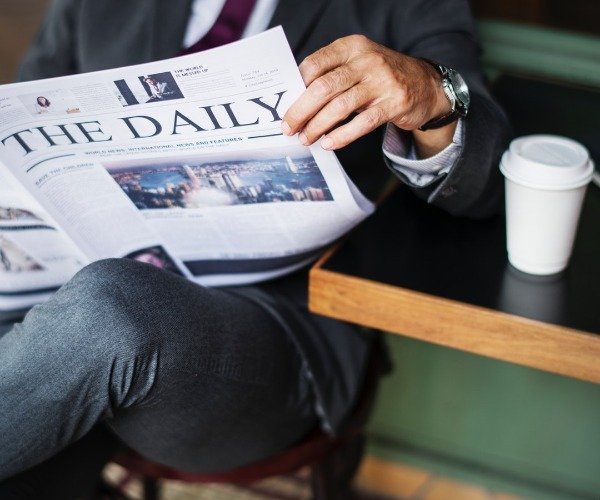 It ended almost the same as it started. The day wasn't exactly overflowing with blockbuster stories, but there were a couple which caught our eye at captainaltcoin.com. Have a quick look at what we picked out for you:
Spotcoin reaches ICO soft cap of $5 million
In ICO related news, it was recently reported that Spotcoin managed to hit their soft cap of $5 million even before launching their public ICO.
The project held a private placement sale/private ICO during which private investors were given a chance to purchase SPOT tokens with either fiat or digital currency.
As things stand, Spotcoin will still be going through with their public ICO in the near future, looking to get more investors and more capital on board. The goal of the project's public sale will be to collect a total of $30 million.
However, the project adds that residents and citizens of the following countries won't be able to take part in future SPOT public sales: the United States, US territories, Ethiopia, Iran, Iraq, North Korea, Serbia, Sri Lanka, Sudan, Syria, Trinidad and Tobago, Tunisia, Vanuatu, and Yemen.
Spotcoin is an ambitious, all-round platform designed to bridge the gaps between legacy finance and emerging digital assets. It will have a specialized toolkit which offers access to digital asset markets, over-the-counter trading (OTC), mining and simplified payments. Read more about the platform in their whitepaper.
Bank of Japan has doubts about government-issued digital currency
Bank of Japan deputy governor Masayoshi Amamiya recently said he doubts central banks could make their monetary policies more effective by issuing digital currencies.
Academics have suggested that digital currency could be used to overcome negative effects of the so-called "zero lower bound" situation, an event during which interest rates fall to zero, thus removing the central bank's ability to influence the economy into spending more by increasing the rates.
---
What are the top Ripple wallets?
---
Amamiya says that while these academics think that digital currency would enable banks to charge interests on individuals and companies more easily, this would only work if cash was completely removed from the society. Read the full report on Reuters.
$180 million worth of Ethereum was transferred for $0.06 cents
Twitter account @whalewatchio, one which focuses on tracking the activity of cryptocurrency "whales" by spotting large volume transactions and alerting the public about them, revealed today that a single Ethereum whale transferred 888,888 $ETH ($183,359,816.64 USD) from Binance to an unknown wallet.
Transaction ID can be found on this link and it reveals that the person who moved his holdings paid only 0.00026985 Ether ($0.06) to perform this transaction. Twitter user @Asadurrehman208 suggested that transferring this much value through wire transfer would cost $300 thousand.
It is worth noting that the transfer was made during a time when the ETH network wasn't clogged up, which enabled the fee to remain so low. While the scalability issues of current blockchain technology remain present, it's always interesting to see its potential and how it can improve the future of finance.
NEM foundation launches a Blockchain Hub
NEM, a secure, blockchain-based platform which wants to provide an open, customizable smart contract solution for various use cases, decided to reach out further into the community by opening up a blockchain hub in Melbourne, Australia.
The hub will host educational programs and blockchain events, and it will also serve as a business incubator and support center for companies that decide to base their blockchain projects on top of NEM.
"The launch of the NEM Blockchain Hub in Melbourne is a strong sign of our commitment towards supporting innovation in Australia and the world," said Jian Chan, NEM Foundation lead in Australia and New Zealand.
The hub will also be a part of Stone & Chalk, one of Australia's Fintech fixtures, which expanded from Sydney to Melbourne last year. Together they'll form a new element in the "innovation precinct" in the heart of Melbourne's CBD. NEM has announced that they are working on getting more Australian partners which suggests that we could see more NEM-based ICOs in the future.
Telegram to test out its blockchain-based TON platform
It was recently revealed that the crypto-favorite encrypted messaging platform Telegram will be releasing a test version of its blockchain-based TON platform.
The report came from a Russian media outlet Vedomosti.
According to the documentation that was sent to ICO participants, the team confirmed that TON is 70% finished and that they plan on test releasing it "this autumn".
Telegram previously collected $1.8 billion worth of investments for the mentioned TON platform and the development of its current messaging app; with the private round being this successful (there were two private ICO sales), the project cancelled the public ICO altogether.

CaptainAltcoin's writers and guest post authors may or may not have a vested interest in any of the mentioned projects and businesses. None of the content on CaptainAltcoin is investment advice nor is it a replacement for advice from a certified financial planner. The views expressed in this article are those of the author and do not necessarily reflect the official policy or position of CaptainAltcoin.com