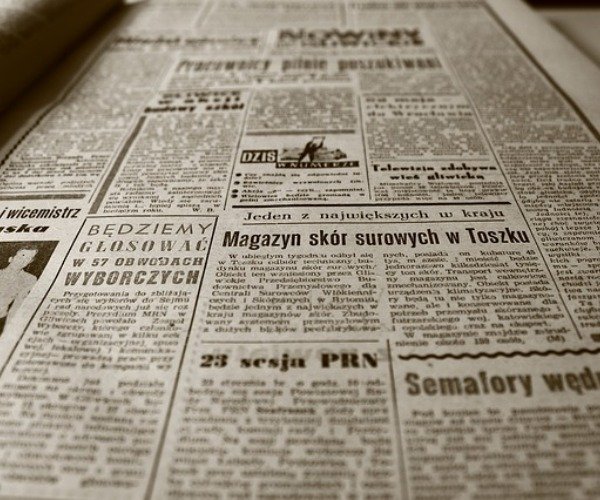 Ripple drops Episode 7 of The Ripple Drop
Ripple released episode 7 of the popular web video series The Ripple Drop, a show dedicated to covering the latest news regarding Ripple and its product XRP.
The latest episode saw the producers visit OMNI headquarters and speak with the company's CEO Thomas McLeod. McLeod gave a short rundown of OMNI's vision and the integration of XRP onto their platform.
In their Medium page, Omni say they are a new way of owning and accessing things. Through their platform, users can find and rent what they need while renting out what they don't need. This way they safe space while earning XRP as they do so.
The new XRP integration means users can now cash out their rental earnings straight into their XRP wallets. It's also the first of a kind around San Francisco Bay Area and Portland where users get to earn XRP without going through an exchange.
By doing so, the start-up is providing an avenue for crypto curious investors to own digital assets which can they can cash out instantaneously. Besides, Omni is eliminating unnecessary risk because the owner has full control of their XRP. They are the legit owners with no custodians controlling their private keys.
Should XRP owners be excited about this?
An interview with SVP of Xpring Ethan Beard gave Ripple fans a chance to learn more about the Xpring initiative as he discussed plans to help support developers and businesses working on the XRP Ledger and Interledger Protocol.
Finally, Ripple's Head of XRP Markets Miguel Vias talked about new use cases for XRP impact the digital asset's broader global liquidity. Check out the complete episode here.
IOTA expands its ecosystem by announcing a new collaboration
IOTA, popular DAG (direct acyclic graph) technology-using cryptocurrency project, expanded its ecosystem further by announcing collaboration with HIGH MOBILITY.
This collaboration will see IOTA Foundation launch an IOTA-based workspace on HIGH MOBILITY's website. For now, the workplace contains only one sample app that lets users pay for electric vehicle charging with IOTA.
"In the IOTA workspace, you'll find a blueprint with sample code. This blueprint walks you through all the steps you need in order to create an app that pays for electric vehicle charging with IOTA," said IOTA's official blog post describing this new collab. IOTA promises to add additional blueprints in the near future.
HIGH MOBILITY offers an online platform for building, testing and publishing apps using a standardized car API. By integrating this platform with IOTA's Tangle chain, developers will be given an opportunity to create apps that OEMs and alliances in the mobility and automotive space want the most.
Potential use cases that IOTA sees for this new collab are impressive:
Vehicle to vehicle or vehicle to traffic signal communication
Create a car-information app to track information like odometer reading, average speed, charge state, etc.
Open trunk to enable packages to be delivered to them
Allow people to use your personal charging station and pay with IOTA
Remote honking your horns and flashing your lights for safety
Track vehicle location
Automatically honk your horn whenever you drive by any burger restaurant.
Pay for tolls or parking
IOTA encouraged developers to showcase their skill and imagination and create apps by utilizing this new platform. The apps will be reviewed by various automobile OEMs and have a chance of potentially getting adopted and used by them.
Vertcoin releases an update on their development progress
Vertcoin, the currency that parades itself under the moniker "Bitcoin with ASIC resistance", has released a development update for the month of November.
The update suggests that the team is pushing forward with little to no regard to the current market downturn. One of the key elements that Vertcoin looks to implement in the future is the so-called Verthash mining algorithm, one that will be completely resistant to ASIC mining and even the older FPGA mining.
This algorithm isn't ready for public implementation yet and Verthash has utilized so-called Lyra2REv2 algorithm as a stop-gap measure. However, reports started popping up recently about the appearance of Lyra2REv2 compatible ASICs that can mine Vertcoin; this became an issue as it negated the project's key advantage over other market cryptocurrencies.
The developers have decided to introduce an advanced stop-gap measure to deal with these new ASICs. LyraREv3 has been introduced on the network with three main goals in mind:
brick existing ASICs
reduce inherent advantages of ASICs/FPGAs over GPUs
enable hard forking in a fast, yet safe and secure way
CPU and both NVIDIA/AMD miners have been updated and tested with the updated algorithm. Full hard fork date will be announced in the following days, with the team looking to get everything done within a month.
The update also confirmed that the much-maligned Vertpig exchange is back online, after a prolonged period of being down. As a bonust treat for its customers, Vertpig adds DASH, GRS, XZC & MONA to join its previously existent lineup of BTC, VTC, LTC, DGB, RVN & DOGE. The exchange also promised to direct all fees to people who lost money in the latest Vertpig controversy.
Another similar platform called Vertbase is getting primed for launch. Vertbase will be a Coinbase-like platform which allows its customers to purchase altcoins (initially Vertcoin) in exchange for USD. Read the complete list of Vertcoin's monthly accomplishments for November here.
Lympo partners with Mark Cuban on a new blockchain fitness app
Lympo, a blockchain focused ecosystem looking to tokenize athletic and healthy lifestyles, has decided to team up with Mark Cuban (eccentric billionaire/owner of the NBA club Dallas Mavericks) to create "the nation's first" blockchain-based fitness app.
The app will have the name Lympo and will be an incentivization platform that will award its users for living healthy lifestyles and taking care of their physical selves.
The app will provide various fitness related challenges to its users, including walking/running certain distances within a given timeframe. By completing these challenges, users will be awarded LYM tokens that they'll be able to spend on premium sports and fitness products provided by the in-app Lympo Shop.
Cuban, known as a blockchain supporter in the past, was happy to talk about the new app:
"In using the analogy of frequent flier miles is the perfect analogy," Cuban said. He further expanded:
"Just like people will take flights just to lock up those miles, or to get to premium rewards, I anticipate in our partnership we'll be able to do the same thing. And it'll be particularly interesting as we have all kinds of wellness programs that originate with the Mavs as we go out into the community because fitness is important to us. We want to do as much as we can to encourage Mavs fans across North Texas to be fitter," concluded Cuban.

CaptainAltcoin's writers and guest post authors may or may not have a vested interest in any of the mentioned projects and businesses. None of the content on CaptainAltcoin is investment advice nor is it a replacement for advice from a certified financial planner. The views expressed in this article are those of the author and do not necessarily reflect the official policy or position of CaptainAltcoin.com