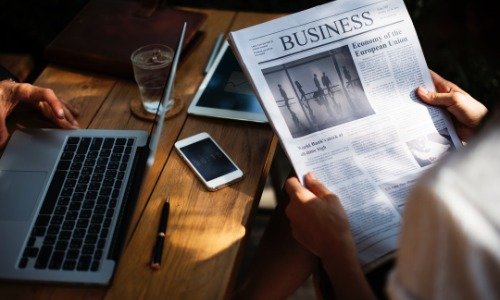 Tether gives us another "proof" of its supply being completely backed
Yesterday Tether came out in public with an update regarding the backing of its supply of USDT.
The team posted this tweet which detailed how Tether has an account with Deltec Bank & Trust Limited, a 72-year-old financial institution from the Bahamas. The account apparently has $1,831,322,828 US dollars on it, most of which are used to back the current supply of USDT.
Tether was apparently reviewed (and is being continuously reviewed) by this banking institution in an effort to confirm the legitimacy of their compliance processes, policies and procedures, as well as to confirm the legitimacy of their shareholders, ultimate beneficiaries and officers.
Adding that Tether Limited is registered with the Financial Crimes Enforcement Network of the US Department of the Treasury and maintains the highest standards of AML/CFT procedures, Tether team claim that every single USDT in the market is fully backed by US dollars.
As proof all of this was true, a letter apparently written and signed by the Deltec Bank and Trust Limited was provided. The letter confirmed the sum posted above was indeed present on Deltec accounts and conveniently posted a disclaimer limiting the company's liability in the future.
The community wasn't thrilled with the announcement, mocking several aspects of it, including the lack of any bank receipt/slip which would fully confirm the company's balance. In eyes of many Tether still remains as suspicious as ever.
IOTA Ledger integration confirmed
IOTA Foundation announced that they've completed all the necessary steps to become fully integrated with Ledger hardware wallets, enabling IOTA holders to safely store and manage their funds through this cold wallet.
Ledger Nano S hardware wallet will enable users to protect the private keys giving access to their IOTA tokens in a state-of-the-art secure chip.
Keys from IOTA Trinity and Romeo wallets can be integrated into Ledger Nano S, giving you an extra layer of security. As a part of the integration, users will be able to validate transactions on their Ledger hardware.
Ledger is one of the leading players in the world of security and infrastructure solutions for cryptocurrencies and blockchain applications, having sold its products in over 160 countries so far.
Cryptocurrencies now legal in Ukraine
The Economic Development and Trade Ministry in Ukraine enacted a new state policy which looks to make cryptocurrencies legal in the region.
The officials confirmed they would like to create "understandable" conditions for conducting activities in the field of virtual assets and virtual currencies.
Ukrainian government feels that legalizing crypto can lead to improved transparency in the sector, which should help boost the development of blockchain technology and improve the fortunes of every entity in the country which accepts it.
Ukraine has previously been a crypto-friendly region and, with this latest confirmation of the asset class' legality, the government expects to see an even bigger crypto boom in the country.
There will be two separate stages to the implementation of this new state policy, which should come in full effect by 2021.
In addition to the policy, a 5% tax payable by entities and individuals with cryptocurrency holdings will be introduced. The National Bank of Ukraine (the country's central bank) even considers creating a new Central Bank Digital Currency in order to enable faster fiat transfer throughout the country.
Quantstamp partners with OmiseGo for a security audit
Quantstamp, a blockchain security company backed by Y-Combinator, has recently landed its biggest audit so far.
The audit in question was on OmiseGo's Minimum Viable Plasma (MVP) implementation, a solution which offers a response to Ethereum's scaling challenges.
Quantstamp evaluated the OmiseGo Plasma MVP repository for security-related issues, code quality, and adherence to specification and best practices.
A design goal of the Plasma MVP implementation is to maintain security guarantees in the presence of main chain reorganizations; Quantstamp auditors discovered a vulnerability that bypassed this protection. The OmiseGo team has fixed this vulnerability thanks to Quantstamp's timely warning.

CaptainAltcoin's writers and guest post authors may or may not have a vested interest in any of the mentioned projects and businesses. None of the content on CaptainAltcoin is investment advice nor is it a replacement for advice from a certified financial planner. The views expressed in this article are those of the author and do not necessarily reflect the official policy or position of CaptainAltcoin.com