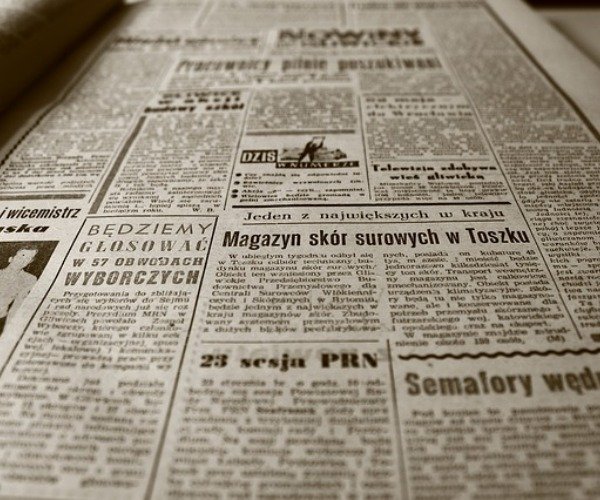 Ethereum the biggest smart contract platform out there, EOS, IOTA, Cardano trail significantly behind
Data aggregating/analyzing project LongHash recently performed a research on the topic of the size of smart contract platform communities.
The data was taken from the website Meetup.com and results are in. The first place doesn't surprise anyone: Ethereum is the most popular smart contract platform on the market, with 1.16 million people visiting over 4000 meetups related to this cryptocurrency.
Way back in the second place is EOS, with 61 thousand people and 180 meetups.
IOTA with its 18 thousand people/51 meetups and Cardano with 15 thousand people/62 meetups complete the list of the projects analyzed here.
Accusations surface about the Tether's backer involved in money laundering operations
Deltec Bank, the Bahamian banking establishment which recently wrote a letter to confirm that Tether has more than $1.7 billion on their accounts, has gotten itself into a bit of a pickle.
A report from the Brazilian "O Globo" newspaper suggests that the bank is under investigation from the country's authorities.
The investigation is centered on a Brazilian official who is accused of laundering $25 million through a different Bahamian bank and then having the funds returned to Brazil through Deltec Bank and Trust.
The investigation doesn't directly involve Tether or its funds. It does however question the integrity on Deltec Bank and Trust. After the investigation became publicized, the letter of confirmation that was supposed to prove that this stablecoin's supply is fully backed now looks even less legitimate than before.
Swift denies partnership with Ripple rumors
Several reports surfaced recently claiming that Swift, popular payments network operating all over the world, is considering becoming a part of the RippleNet network.
As a reminder, RippleNet is a network of financial institutions that are either testing out or already implementing Ripple-made products like xRapid, xVia or XRP.
The rumors started surfacing because Swift announced its intention to update its protocol standards this month. The upgrade will be looking launch the company's new global payments platform Swift gpi. This, alongside Ripple attending this year's Swift Sibos conference in Sidney lead many to believe there is partnership a brewing.
A spokeperson for the company was swift to confirm that there is no truth to any of these rumors:
"I'm not sure where those rumors are coming from but the upcoming standards release … is entirely unrelated to RippleNet. Its primary purpose is to ensure all payments include a tracking reference (UETR, Unique End-to-end Transaction Reference) which will allow banks to track their gpi payments end-to-end in real time."
Crypto mining is entering tech mainstream
"Sundar Pichai & Sergey Brin's sons are both mining crypto; Facebook is doing blockchain; Square open sourced some nice cold storage code; Microsoft, Amazon, Google Cloud all have blockchain efforts; crypto is entering the tech mainstream," said Balaji Srinivasan in a Twitter post published the other day.
The post came after the mentioned Google co-founder Sergay Brin and CEO Sundar Pichai spoke about their children already being involved in the crypto mining business:
"Last week I was at dinner with my son, and I was talking about something about Bitcoin and my son clarified what I was talking about was Ethereum, which is slightly different. He's 11 years old, and he told me he's mining it. I had [to] explain to him how paper money actually works. I realized he understood Ethereum better than how paper money works. I had to talk to him about the banking system, the importance of it. It was a good conversation," said Pichai in a recent interview. Brin wasn't shy in sharing his own family's experiences with crypto mining either:
"A year or two ago, my son insisted that we needed to get a gaming PC. I told him, 'Okay, if we get a gaming PC, we have to mine cryptocurrency. So we set up an Ethereum miner on there."

CaptainAltcoin's writers and guest post authors may or may not have a vested interest in any of the mentioned projects and businesses. None of the content on CaptainAltcoin is investment advice nor is it a replacement for advice from a certified financial planner. The views expressed in this article are those of the author and do not necessarily reflect the official policy or position of CaptainAltcoin.com