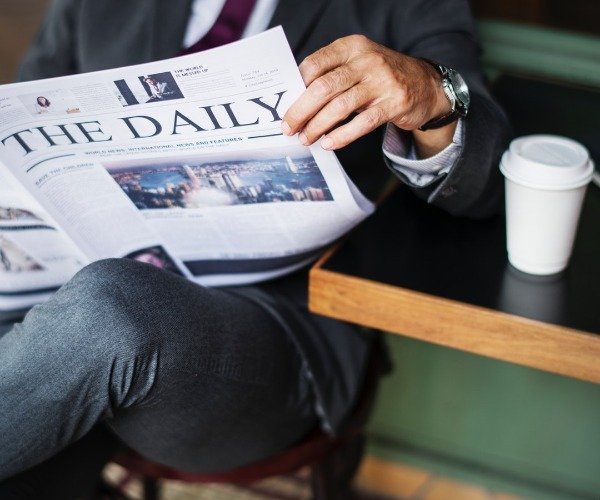 Tuesday was somewhat less interesting than yesterday, at least when it comes to the top two market cryptocurrencies Bitcoin and Ethereum. On the other hand, Ripple decided to take all the fame today, as the news cycle was dominated by fresh reports coming in from the ongoing Swell 2018 conference. Once again, we decided to bring you the biggest, most important stories of the day:
Bitcoin (BTC)
Lightning Network usability on display
An interesting video showcasing a home-made machine accepting Bitcoin payments through the Lightning Network surfaced today on r/cryptocurrency. A post made by user MyPlanetpage details what appears to be an Arduno-based DIY Coca Cola dispenser which accepted the Bitcoin payment and afterwards delivered a glass of this popular drink. Check out the full presentation here.
Ripple (XRP)
Ripple took the opportunity yesterday to launch xRapid, a product designed to provide on-demand liquidity to financial institutions for cross-border payments using the digital asset XRP. The product is now commercially available and will immediately be implemented in "multiple" customers, including MercuryFX, Cuallix and Catalyst Corporate Federal Credit Union.
"xRapid eliminates the need for a pre-funded nostro account when executing a cross-border payment. It sources liquidity from XRP on exchanges around the world. As a result, cross-border transactions occur in minutes and at a lower cost compared to traditional methods, which take days and incur high foreign exchange fees," states Ripple's official publication on the matter. The community reaction so far has been… rather interesting, to say the least.
Bill Clinton states that over-regulation could kill blockchain's "Golden Goose"
As we mentioned yesterday, Ripple's Swell 2018 was keynoted by a rather unique speaker. Bill Clinton, previously president of USA who left the office under some controversial terms, spoke on the stage of the San Francisco event alongside Gene Sperling, a former White House advisor and a current Ripple director board member. During the Q&A session with Sperling, Clinton delivered some rather weird remarks, including the following:
"The more you develop new technologies like blockchain … AI technologies, robotic technologies … the more the disparity of access is going to be felt."
This particular point was probably the strangest one, as one of the main staples of blockchain technology is removing the disparity of access and letting anyone, anywhere, anytime use it with ease. Still, he had a good point at the end of his presentation, claiming that you can't apply old regulatory regimes to new technologies:
"You end up killing the goose that laid the golden egg," Clinton added.
Cardano (ADA)
Slow but steady sometimes wins the race. Cardano developers confirmed that the long-awaited Yoroi wallet is now available on the project's MainNet. The announcement was confirmed on Charles Hoskinson's Twitter:
Cardano just got another wallet. Try it out and let me know how it works for you https://t.co/WpygLMENKQ

— Charles Hoskinson (@IOHK_Charles) October 1, 2018
The software is a light wallet, suitable for mobile devices and people with bad internet bandwidth/low storage space.
Siacoin (SC)
After a prolonged period of discussions and brainstorming over their mining issues which we have covered in detail already, Siacoin decided to go ahead and perform a reset of their Proof-of-Work algorithm which will effectively make Bitmain and Innosilicon ASIC mining hardware useless. With this move, Siacoin basically showed the middle finger to Bitmain and Innosilicon and showed dedication and loyalty to people who invested in Sia-supported Obelisk miner project.
"We are making this decision after much discussion and careful deliberation over the implications that this will have for the Sia network. We believe that this decision builds the best future for Sia, and sets an example for others in the cryptocurrency ecosystem going through similar challenges."
Naturally, the decision caused a lot of uproar in the community and there are debates raging all over project's official social media.
Other news
Google moves to reduce the risks of crypto hacks and mining malware
In a blog post made by the official chromium blog page, Google confirmed that while their desire is to empower developers to build rich and useful extensions, they also want to ensure that every application on their store is safe, privacy-preserving and performant. In line with that, they've been amping up their efforts to create a safe environment for their customers:
"We've recently taken a number of steps toward improved extension security with the launch of out-of-process iframes, the removal of inline installation, and significant advancements in our ability to detect and block malicious extensions using machine learning," states the team. They also add that their efforts won't be ending here; in the future Chrome 70 and above versions, users should expect various new features introduced:
User controls for host permissions
Changes to the extensions review process
New code readability requirements
Required 2-Step Verification
The year of 2019 will supposedly bring a v3 of Google's extensions manifest that will "entail additional platform changes that aim to create stronger security, privacy, and performance guarantees." You can read more about these improvements in the mentioned blog post.

CaptainAltcoin's writers and guest post authors may or may not have a vested interest in any of the mentioned projects and businesses. None of the content on CaptainAltcoin is investment advice nor is it a replacement for advice from a certified financial planner. The views expressed in this article are those of the author and do not necessarily reflect the official policy or position of CaptainAltcoin.com