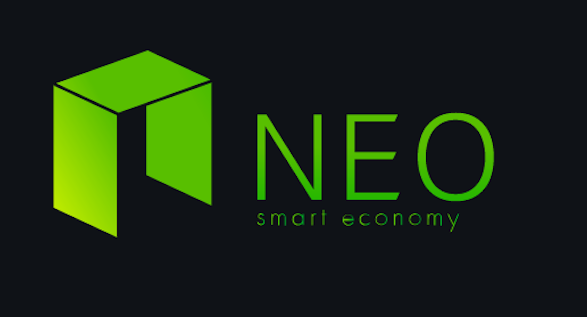 NEO has been on a real rollercoaster when it comes to its price movement. Peaking on September 11th with 18.80 the currency dropped to a monthly low of $16.36 just day later. After retesting $18 a couple more times, NEO went to $16.44 before experiencing a strong period of recovery. NEO saw a strong breakout on the 21st when it reached $20.21 on a trade volume of $135,494,084. The currency re-tested $20 once again before falling below $18 on the 25th. $20 was broken once again on the 28th and NEO has since gone into consolidation. This period of calm was ended abruptly yesterday when a general market crash led to NEO dropping down to $15.51 on $243,259,993 worth of daily volume.

NEO can be purchased for $15.88 USD (-1.17% drop in the last 24 hours)/0.00253217 BTC (-1.40% drop in the last 24 hours). This value is 91.84% lower than the currency's all time high of $195.51. Daily trade volume is still rather high, sitting at $203,175,684 USD/32,397 BTC, most of this coming from ZB.COM (23%) and CoinNene (22%). With a market cap of $1,032,220,516, NEO is currently the 15th most valuable cryptocurrency on the market.
CryptoComes thinks we could see NEO attempt to set 2018 lows in the near future:
"It has broken all the important support levels and the only one what is left is an August low level which is also 2018 lowest point at $13.68. If the market doesn't show us that power which will guide us to the higher prices then NEO' start to approach the 2018 low level.
Around this area is also Fibonacci extension levels, at $14.27 is a 141 percent and at $13.33 is a 161 percent extensions.
To invest into the NEO' is a bit risky because the current bounce came from nowhere and we don't have a clear picture of what it could do next and currently, NEO' price movement depends very strongly from Bitcoin 1.09% movement."
NEO delivered several important updates to its cabal of fans and investors. This Chinese blockchain smart contract platform is currently working on expanding the NEO ecosystem and we saw a couple of new additions on this front. The mentioned additions include CNEO and CGAS, two NEP-5 smart contract assets created by NGD (NEO Global Development).
These tokens are open source and decentralized and as such are suitable for developers and investors who didn't fully trust NEO's centralized methods of mapping global assets. Both tokens are interchangeable to their NEO blockchain counterparts in a 1:1 ratio. Having these tokens gives the NEO community an ability to convert their NEO and GAS to CNEO and CGAS in an easy, smart-contract friendly way.
NGD oversaw some updates to the Core NEO software. NEO-CLI 2.9.0 Core Update was released recently and it will feature Akka framework which offers solutions to some of the previously reported issues with NEO's concurrent distributed system. 2.9.0 comes with plugin capabilities which improve the NEO node stability and security and includes a simplification of processes like choosing models, opening the wallet and getting application logs. The rest of this team's accomplisments included the launch of the NEO Vulnerability Bounty Program (NEO VBP), the NEO creative design competition, the addition of nine new team members, and the addition of a Swisscom consensus node to the NEO TestNet.
Other parts of the NEO ecosystem saw improvements and additions as well. Trinity wallet can now be downloaded from Google Play store and is expected to hit adoption once NEO platform gaming takes off. QLC Chain launched its testnet and its Multidimensional Block Lattice structure. The team held an accompanying AMA, all of which you can read about here. NEO Naming Service also went live with its mainnet; users are now able to bid on a .neo domain which will be used as an alias for their long, complicated public address.
The NNS Mainnet is live! https://t.co/TJas4dEzg7
If you come across any problems, try to refresh the webpage, get rid of the cache or try another browser. pic.twitter.com/LL4gnAguLL

— NNS (@NeoNameService) October 9, 2018
O3 Labs launched a native trading interface for its mobile wallet. The dApp was released in September and now it possesses a simplified way of buying and selling cryptocurrency. This interface was intentionally rid of candle charts and order books to make it more mainstream appealing. Advanced users still have the ability to go to Switcheo exchange and perform trades with all these features enabled. DeepBrain Chain completed a 50 million DBC token buyback from various exchanges; said tokens will be invested in artificial intelligence (AI) companies and sold in over-the-counter (OTC) trades to facilitate the purchase of AI computing power from DeepBrain Chain.
Ontology released OWallet v0.8.8, which introduces support for its staking feature, which began at block 414,100. As the required stake to host a node is 100,000 ONT, smaller investors are able to support existing nodes with smaller stakes of 500 ONT for a share of consensus rewards.
NEO will also organize a hackathon tour through the cities of Delft, Berlin and Zurich which will last from October 20th to November 4th. Themes such as building dApps with Golang and designing dApps based on a non-fungible token standard will be touched upon during these events and many prizes await those who create the best use cases for NEO.
Overall, NEO has been pretty active through the last couple of weeks. All that work and commitment will surely benefit the project and hopefully reflect in its price in the near future.

CaptainAltcoin's writers and guest post authors may or may not have a vested interest in any of the mentioned projects and businesses. None of the content on CaptainAltcoin is investment advice nor is it a replacement for advice from a certified financial planner. The views expressed in this article are those of the author and do not necessarily reflect the official policy or position of CaptainAltcoin.com