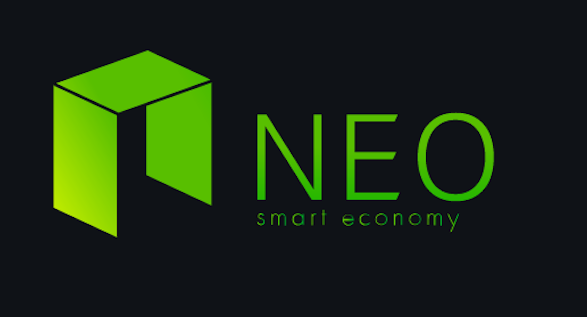 NEO hasn't been performing that well as of lately. After a destructive May & June which sunk NEO to -86% off its all-time highs, it reached $39,96 USD on July 17th carried on a short turn of the fortunes. The coin began rolling downhill soon after, reaching $32,61 just a couple of days later. Since then we saw it apparently reach the bottom and stabilize, and even slightly recover during the Saturday. The Sunday wasn't as good and NEO started bleeding again; it is currently sitting at $34.13 with a 1,59% loss in the last 24 hours. Capped at $2,218,762,000, NEO is the 12th most valuable cryptocurrency on the market.

Traders mostly agree that a lot of NEO's future price movement will depend on Bitcoin. A strong support was broken at $37, and another one is waiting below the current price at $32. If this is broken, NEO could go all the way down to $28. As for its upside, $40 remains a strong resistance that NEO will look to break only if Bitcoin remains healthy for a longer period of time.
---
NEO and GAS wallets are separate topic – you can read more about it in the linked article.
---
The period behind us has been quite fruitful for NEO-based projects. "The Chinese Ethereum" allows developers to create their own products on top of the NEO infrastructure, thus mimicking ETH and aiming at its throne at the same time. Red Pulse (RPX), a three year old NEO-based startup announced an open-research platform dubbed PHOENIX (PHX).
"Phoenix is not only the launch of our platform, it is also the upgrade of our underlying infrastructure," said Jonathan Ha, the CEO of Red Pulse.
PHOENIX open-research platform promises to connect research consumers with content-producers via its cloud-based knowledge network. In order to achieve this, the PHOENIX platform will deploy "machine learning, natural language processing, and blockchain technology. Basically, PHOENIX is the next evolution in Red Pulse, bringing forth a revolutionary new infrastructure and upgraded token (PHX). While this is more of an acknowledgement for Red Pulse, NEO deserves a lot of credit for raising it as a successful platform.
In other news, NEO-based Moonlight, a blockchain-based talent matching platform, appointed Melvyn Goh, former president of Forbes China, as a strategic advisor. At Moonlight, Goh will advise on subjects including market development and business strategy.
"I am delighted to join Moonlight. I particularly like Moonlight's mission to address fraudulent and grossly exaggerated resumes. I hope with my understanding of market development and consumer adoption, I can help accelerate this process."
Project Moonlight is a decentralized blockchain disrupting the employment industry, developing options in this industry by enhancing firms that need trusted workforce. Goh will be a strong addition to the project and will provide valuable expertise.
Not everything has been as bullish around the project. A recent article by Annaliese Milano of Coindesk criticized the apparently centralized governance model of NEO. While there have been similar criticisms in the past, NEO vowed to change this and went even as far as saying that a new era of decentralization is about to begin on July 4th. Still, the "era" didn't exactly address the key criticisms and NEO's voting protocol remained very centralized. The first NEO block producer was elected by the NEO Foundation and its name is City of Zion. NEO plans to retain its power to be the only one who gets to vote on further network block producers until 2019 when they expect the blockchain to "stabilize". While centralization enables much more speed and functionality, it removes the elements of safety, immutability and democracy that are so important for public blockchains. It remains to be seen how NEO will deal with this centralization issue and how will the price behave in the future.

CaptainAltcoin's writers and guest post authors may or may not have a vested interest in any of the mentioned projects and businesses. None of the content on CaptainAltcoin is investment advice nor is it a replacement for advice from a certified financial planner. The views expressed in this article are those of the author and do not necessarily reflect the official policy or position of CaptainAltcoin.com