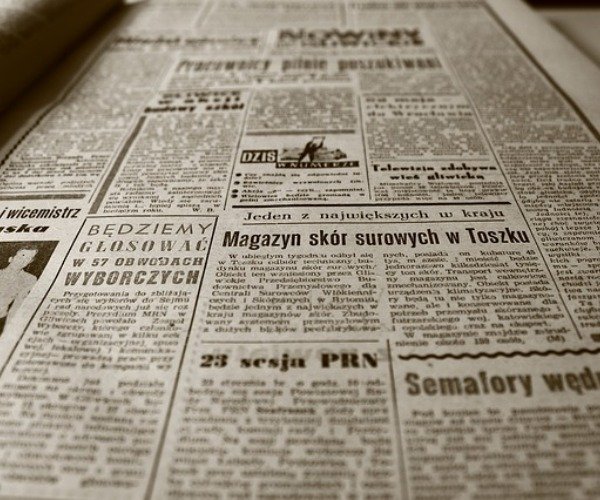 Another day, another Cardano AMA
Charles Hoskinson, the CEO of IOHK (entity currently in charge of Cardano development), recently held another surprise AMA on his official YouTube channel.
During the AMA, first Charles addressed the IOHK Summit events which were previously an employee-only ordeals; from the year of 2019, the Summit will be open to the public. The public portion of the IOHK summit will have presentations on the research and ideas of Cardano as well as other announcements.
He updated the community on the research side of the project, claiming that more papers are nearing their publishing dates. Additionally, the ream is hiring cryptographic engineers in an effort to look into more exotic and next generation protocols such as SGX and NPC. After this intro, Charles addressed several community questions:
Does hosting a stake pool make you a slot leader? What are the differences and responsibilities?
Will we have a side chain for security tokens?
Some political activists I follow online have been banned from PayPal and even had banks refuse to allow them to open an account. Can crypto somehow become a solution to help these people?
When shorter addresses?
Will staking be possible on a mobile version of Yoroi
Can you talk about ADA and ETC and some of the plans you have with the interaction between the two?
How easy will it be for projects on Ethereum to switch over to ADA,
and several more. You can check out the complete list of time stamped questions here, with the full AMA being available here.
Brave releases an update regarding its criticized Rewards program
Popular Brave browser has a Rewards program which allows its users to fund content creators on the internet. This program was recently criticized by the community for not being very transparent and for basically collecting donations in the name of various creators who weren't even aware that this practice was taking place. This can be an issue and can be considered as donation fraud,
Brendan Eich, the CEO of Brave, immediately reacted to a Twitter post by one of these creators who pointed out that there are a couple of problems with the way Brave conducts its donation collecting practice. Him and his team got down to work and released a hotfix just a couple of days after the controversy was brought to light.
The hotfix was released on December 22nd and will from now on have the Brave Rewards program indicating which publishers and creators haven't yet officially joined the program. This should help the end users donate their BAT tokens to people who actually want to take a part in the donation economy set up by Brave. At the same time, unverified creations won't have their YouTube/Twitch channel images appear within Brave Rewards.
Furthermore, Brave confirmed that they intend to implement even more fixes in the near future.
"We plan to implement the following features to make Brave Rewards even more straightforward and appealing to its users:
In the near term, an opt-out option for creators who do not wish to receive donations. We are also considering switching the default so users cannot tip or donate to unverified creators. A change so that users may contribute only UGP-granted tokens to unverified creators, but can contribute self-funded and grant-funded tokens in any combination to verified creators."
Eich himself summed up the update on his Twitter profile:
"The hotfix removes browser-fetched YouTube profile data shown in the tipping panel for unverified creators. That's coming very soon. But we are looking at further changes."
He also praised the community for providing "important and frank feedback", saying that users should be bold and critical with companies making software, including his own startup. Read the complete update here.
RChain cooperative "functionally bankrupt"
RChain was once envisioned as a revolutionary project in the mold of EOS or Tezos, one that would implement a fully functional Proof of Stake algorithm that would challenge the throne of Ethereum as the market's most valuable smart contract focused platform. However, the project is currently facing a very bleak financial future, according to a report made by a popular crypto news platform The Block.
After raising a total of $31 million during their ICO, the project went and made some questionable financial decisions, including keeping incomplete balance sheets and purchasing a million-dollar house. Additionally, the project spent $23.5 million to buy an audio codec by Immersion Networks for their RSong app. Investors criticized this purchase heavily, especially considering the total amount that was collected during the ICO:
"I'm not saying it's not a good piece of tech. But it was a crazy amount for what we had. Let's say you're building a house for yourself and it's $1m. But then you find a nice piece of furniture and you blow half a million on it. And now you don't have enough to finish the house and you've completely destroyed the main project you're working on," one investor explained the issue.
RChain said that this piece of technology is revolutionary and well-worth the purchase, claiming that artists will be "literally clamoring" to get on the RSong app. However, the app has been live for three months now and currently has a grand total of three songs on it.
CEO Greg Meredith told The Block that "poor management" by a third-party advisory and "the sharp decline in the crypto market" were the main reasons that RChain's treasury suffered this shocking faith. The community reveals that the problems go deeper, as the project apparently has a history of mismanagement and a lack of accountability for their reckless investments. Meredith also apparently promised to have the community much more involved in the decision-making process and then went on to spend the money completely on his own volition. Read the complete deconstruction of RChain's demise here.
Nano Protocol Passes Rigorous Red4Sec Security Audit
Popular cryptocurrency payment project Nano recently had its code audited by Red4Sec, a cyber-security company. The audit was initiated back in September and it encompassed the Nano network consensus algorithm and node software.
The results came in a couple of days ago and Nano proudly published them on their Medium blog today, confirming that their code is squeaky clean. Red4Sec reported no critical vulnerabilities were found in the Nano protocol. They did recommend two minor modifications to the Nano code base, one of which was already included in the Boulton release; the other one can be expected in future software updates.
"We are pleased to confirm that after conducting the security audit of the consensus code, no critical vulnerabilities were detected, proving Nano to be the most secure cryptocurrency we've tested," said Diego Jurado, co-founder of Red4Sec.
Nano themselves confirmed their intention to keep their code properly tested and audited:
"We understand security is an ongoing process, the Nano Foundation will continue to maintain the high-quality of the Nano software and seek ongoing third-party reviews," said Nano founder Colin LeMahieu.

CaptainAltcoin's writers and guest post authors may or may not have a vested interest in any of the mentioned projects and businesses. None of the content on CaptainAltcoin is investment advice nor is it a replacement for advice from a certified financial planner. The views expressed in this article are those of the author and do not necessarily reflect the official policy or position of CaptainAltcoin.com