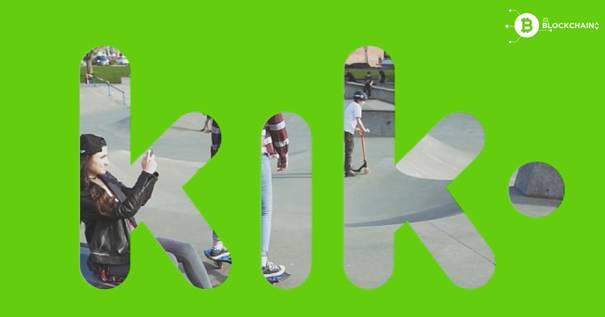 Kin cryptocurrency has been through some rollercoaster times as of late. Reaching the July highs of $0.000231/3 satoshi on 23rd after hovering for a while just above 0.000133/2 satoshi, the cryptocurrency experienced some erratic up-down movements before falling back to the original levels. Looking at it right now, one KIN goes for $0.000124 USD (a 5.16% drop in the last 24 hours)/2 satoshi (a 1.87% drop in the last 24 hours). The cryptocurrency has an almost non-existent daily trade volume of 63 BTC, mostly located on Fatbtc (40%) and Bancor Network (30%). With the market cap of $93,725,858, Kin is currently the 67th most valuable cryptocurrency on the market.
[vcw-full-card symbol="KIN" color="black" currency1="USD" currency2="BTC" currency3="ETH" url="" target="_self"]

The biggest announcement regarding this currency was the recent confirmation that Kin accepted 40 new developers as participants of the first Kin Developer Program. The program basically encourages developers to create applications that utilize Kin as a payment/spending option on their platform. Promising various financial incentives, promotion through the Kin ecosystem, as well as tools, support and required documentation, Kin does offer decent perks to those who undertake this creative journey under their wing. The financial incentives will apparently be paid out of a fund worth $4.8 million.
---
?Binance is one of the top  exchanges as our review of Binance exchange shows, it swiftly became number 1 exchange worldwide.
---
Developers apparently recognized value in this offer, as over 200 of them from 38 countries applied for the incubator. Out of that, 40% are already existing consumer applications that want to integrate Kin into their ecosystems. Alongside Kik, the app that is behind Kin development, apps like Nearby Points (a generic social network for meeting people) and Vent (an "emotion sharing" platform) will be looking to integrate Kin and become a part of the Developer Program.
"The Kin Developer Program allows us to harness the creativity of the global developer community to achieve our goal of becoming the most-used cryptocurrency in the world," commented Kik president Dany Fishel. "We received proposals that plan to integrate Kin in new and exciting ways, and we are eager to work with these developers to build real consumer use cases of cryptocurrency."
This program aims to fix a major disadvantage that Kin has: a lack of an actual ecosystem. The numbers they have (14 thousand users, out of that 11.3k verified) aren't anything special nor do they imply that all those people are actively using the currency. The blockchain has already stored over 292k transactions but most of those are likely bot trading, something that isn't unusual in the crypto world.
Developed by the social media company Kik as an all-round currency that can be integrated as a payment option into any online platform, Kin still doesn't have any relevant real-life platforms using it. For relevant platforms to start using it, Kin needs to be implemented by smaller ones first. So by funding this development incubator, Kik is building the required ecosystem from the ground up. This way Kik hopes to ensure proper vetting and testing on a small scale which should iron out any potential kin-ks (sorry) and ultimately raise big tech awareness about the Kin currency.
In other news, Kin team released a bi-weekly update which revealed details about their previous two week dealings. The team is mostly working on an Anti-Spam solution and the development of a fee-less transaction service. They mention utilizing the Proof of Authority algorithm for this, one that focuses on electing authority nodes that validate blocks and maintain the ledger. While these algorithms managed to show that they are capable of reaching 1 million transactions per second (something that Kin is aiming for) the main issue with them is the level of centralization they bring. Work is being done on building the Kin SDK and creating/updating the documentation about the project (one that will be especially useful to the members of the Developer Program).
So to say that Kin isn't hustling at the moment would be a lie. More skeptic of the bunch would claim that all these social media companies "buddying up" is simply an attempt to inflate each other's numbers by combining user bases. Other's would criticize Kik for a lack of serious dedication to development/communication from the start of the Kin project. For now, we can only sit back and watch what they plan on delivering for us in the near future.

CaptainAltcoin's writers and guest post authors may or may not have a vested interest in any of the mentioned projects and businesses. None of the content on CaptainAltcoin is investment advice nor is it a replacement for advice from a certified financial planner. The views expressed in this article are those of the author and do not necessarily reflect the official policy or position of CaptainAltcoin.com