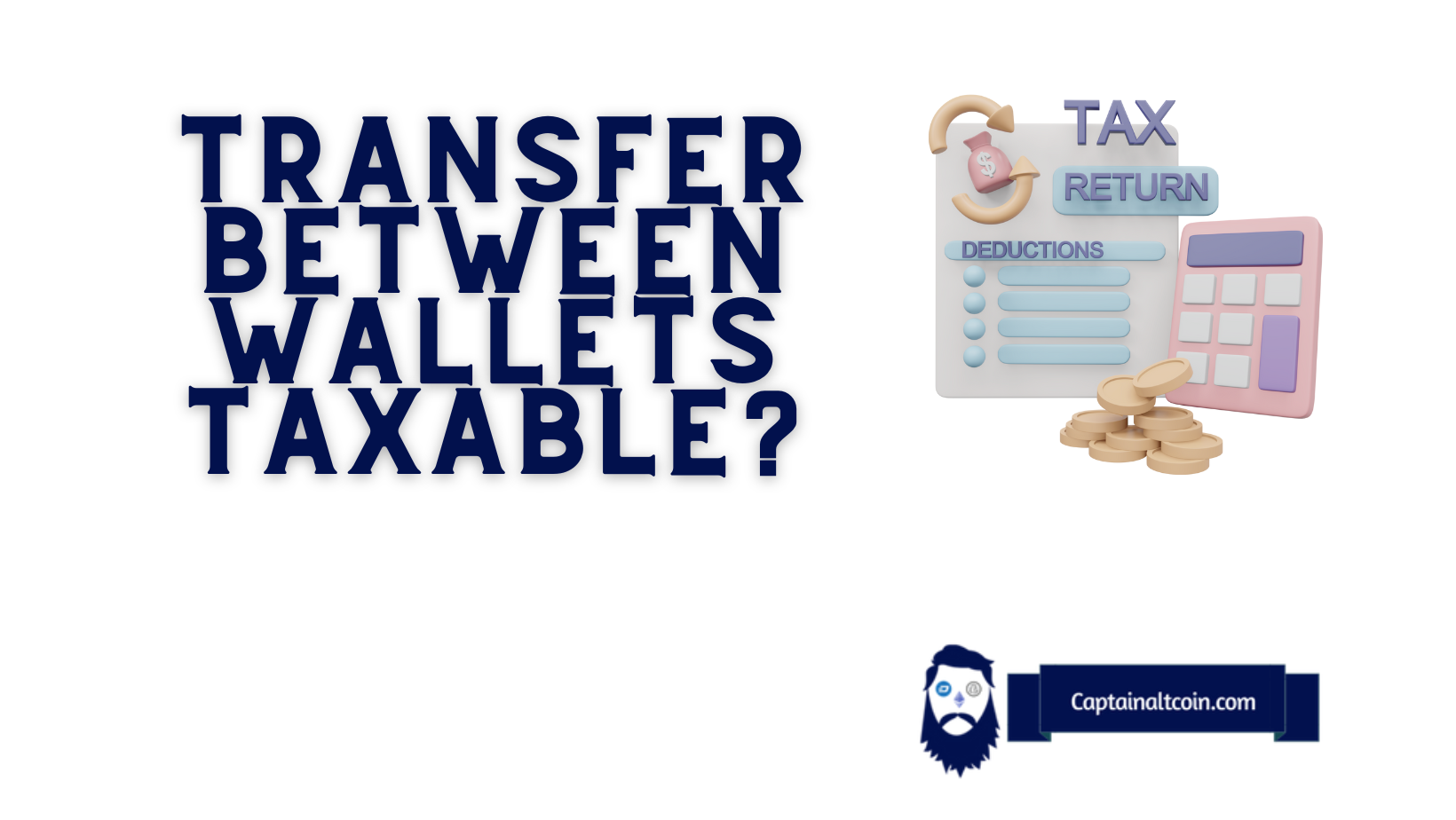 Do you have to pay taxes when transferring cryptocurrency from one wallet to another? No, you won't experience any tax consequences when transferring your coins between wallets.
However, it's important to note that this only applies in the US – other countries may have different taxation regulations. Additionally, transaction fees for transfers are not tax deductible.
As a long-term holder, there is still value in taking the time to transfer your cryptocurrency into a secure wallet of your choosing. Not only can this ensure the safety of your investments but also help you track its progress regularly.
Just make sure that when making transfers, you don't rack up large transaction fees as DEXs tend to be particularly expensive. When it comes to taxes, staying up-to-date with prices matters – any increase in USD value while holding crypto can be subject to capital gains/losses tax rules in the US.
Using some form of crypto tax software like CoinLedger or Koinly can make it easier for you to keep track of all your wallet transactions and calculate their capital gains liabilities accurately and easily when filing for taxes.
Transferring Bitcoin between wallets is not taxable. Can I also deduct transaction fees?
Transferring Bitcoin between wallets is not taxable, so it won't have an effect on your taxes. However, that doesn't mean that you can't still deduct the transaction fees associated with your transfers. While these fees are no longer tax deductible for individual investors under the current US tax law, they are still deductible and can be used to reduce your gross sales proceeds when calculating gains and losses.
So if you're looking to save money when transferring cryptocurrencies, make sure to take advantage of these deductions and keep track of any fees that you incur during crypto transfers. They might just be what makes the difference between owing a large amount of taxes or not!
Beware of high fees if you use DEXs frequently
If you're a DeFi enthusiast, beware of high fees when transferring crypto between wallets. In order to take advantage of new token listings and potential gains on altcoins, many users are transferring Ethereum from exchanges to wallets like Metamask in order to use Uniswap, SushiSwap, or another DEX.
These transfers often have high ETH fees which can quickly add up if you trade often with sizeable amounts. To avoid paying too much in fees, it's a good idea to reduce the frequency of your transfers as much as possible. All DeFi enthusiasts should be aware that using DEXs frequently can result in hefty fees if not managed properly.
Summary
Transferring crypto between wallets is generally not considered taxable. Tax offices have yet to issue guidance on the taxation of crypto transfer fees, so there may be some ambiguity in this regard.
When it comes to transfer fees, they may be seen as an investment expense rather than a cost for tax purposes. This was last updated as of Tuesday, 9 August 2022 and sourced from koinly.io for accuracy.
In summary, transferring crypto between wallets is typically not taxed but transfer fees may require further clarification before you know how they are categorized for tax purposes.

CaptainAltcoin's writers and guest post authors may or may not have a vested interest in any of the mentioned projects and businesses. None of the content on CaptainAltcoin is investment advice nor is it a replacement for advice from a certified financial planner. The views expressed in this article are those of the author and do not necessarily reflect the official policy or position of CaptainAltcoin.com