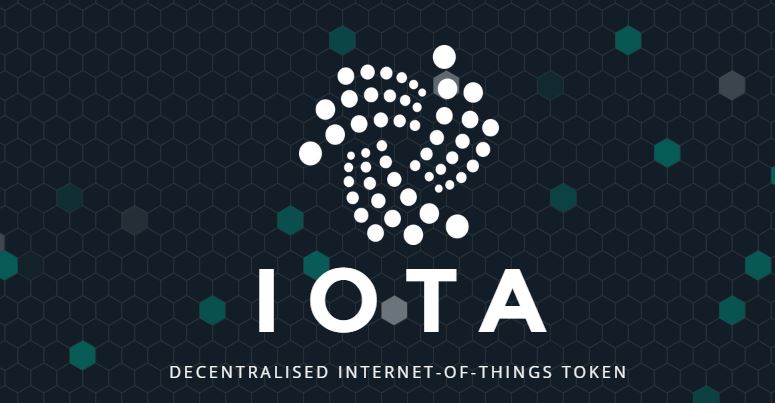 IOTA has been performing rather badly throughout the month of July. It dropped pretty hard from the July 4th highs of $1.23/18315 satoshi and closed the month off at $0.9356/12120 satoshi. August brought the real knockout blow as the coin bled all the way down to $0.4235/6971 satoshi (reached on the 14th) for this month's lows. Ever since, IOTA has been in a sideways pattern, waiting for Bitcoin to make its next move.
And made the move it did, as the price dumped again on Wednesday. IOTA followed suit, losing almost a tenth of its value and moving closer to August lows. Currently you can purchase a single IOTA coin for $0.480314 USD (a 7.41% drop in the last 24 hours)/7517 satoshi (a 6.15% drop in the last 24 hours). The currency has a daily trade volume of 6,654 BTC, most of which comes from Bitfinex (30%) and Binance (38%). IOTA currently has a market cap of $1,335,047,611 and is the world's 11th most valuable cryptocurrency.
[vcw-full-card symbol="MIOTA" color="black" currency1="USD" currency2="BTC" currency3="ETH" url="" target="_self"]
InvestingScope from TradingView spotted a break in the consecutive cup formation on IOTA's graph and foresaw its drop:


"The first curve shaped support held for IOTA and the 4H Channel Down broke sideways on neutral RSI = 47.802, STOCH = 50.707, ADX = 24.263, Highs/Lows = 0. With such a low pace ( MACD = -0.104, Highs/Lows = 0, B/BP = -0.0521), the 1D Channel Down ( RSI = 37.278) is limited to a 0.6700 Lower High maximum extension. As long as this holds, we will remain short on IOTUSD , targeting 0.3199 (November 02, 2017 low) and 0.1459 (July 15, 2017 low) in extension."
Have a look at the current IOTA price or IOTA price prediction for 2019 & 2020.
IOTA development team has returned from their summer summit quite refreshed as they have been very active as of late. August began on a high note as the project confirmed the launch of the IOTA Hub, a standardized, open-source solution to various issues with IOTA service providing. The issues in question are numerous:
Seed management
No double signing due to database constraints
Reattachment/repromotion of bundles
Confirmation monitoring
Deposit address monitoring
All of these were problematic before the Hub was launched, which now makes the life of a service provider much easier by using a simple gRPC API in a hardened and audited environment. Using Hub, a service provider (an exchange for example) can be ready to support IOTA in weeks rather than months, just by connecting the Hub to their existing trading platform. And in a likely correlated move, the social trading/investment platform eToro recently confirmed that they will be offering IOTA as a tradable currency to its users.
---
?Read here a guide where and how to purchase IOTA (MIOTA).
---
"Since being launched in 2015, the IOTA cryptocurrency has gathered a following and established itself as one of a handful of cryptos whose market caps are in the billions. Making its way into the top 10 ranking, IOTA is popular among many traders and investors. Now, IOTA is also part of eToro's cryptocurrency selection, and traders and investors of the eToro community can add it to their portfolios," said the announcement blog post that eToro made to introduce IOTA to its traders.
The development didn't end with the Hub, as the Foundation recently confirmed that the 1.0.0 beta version of their new JavaScript library, IOTA.JS, became live on August 17th. The Library is a complete rewrite in Typescript and everything has been refactored into modules and released under the @iota scope in npm. All new development will now be taking place in the TypeScript library, only important bug fixes will be made in iota.lib.js (the previous library). The team wants to move on from the beta into the 1.0.0 full release which should bring several improvements, including persistent storage and interface caching, Implementation of a lighter HTTP API using flat buffers and Performance improvements by utilizing native code from the Entangled C client.
The project also confirmed to major additions to their team. Sergey Ivancheglo, a developer who helped create NXT, pioneered the proof-of-stake consensus mechanism and – together with David Sønstebø – founded the company that was the precursor to the IOTA project, joined IOTA Foundation's board of directors. At the same time the foundation announced another addition to its board as Serguei Popov, a mathematician and Ivancheglo's "partner in crime" on the previously mentioned projects decided to follow his friend on the next step of the way. Rihards Gravis, the lead developer of the Trinity desktop wallet and Casper Eicke Frederiksen, a journalist/communications consultant, joined the IOTA Foundation team as well.
All that being said, the community hasn't been very fond of IOTA as of late. Several issues have popped up on various community forums and social networks. People criticized IOTA team's apparent intention to introduce a modified DPOS algorithm (called Distributed COO) as the backbone of the currency, until significant adoption is reached to switch onto Tangle. Tangle issues themselves have been written about far and wide, and now you have users offering tutorials on how to spam the network with meaningless traffic to strengthen the algorithm (Tangle works better the more users/transactions it has).
The promised and never delivered data marketplace, 1000 cTPS, Trinity wallet delays, tumbling of the organizational structure and the team not being able to form a consensus on important topics are also mentioned as the points of contention by the community. So while the project development seems to be moving along okay, the IOTA team should focus a part of its resources on its community and address the issues their holders have with the project. Dominik Schiener, Co-founder of IOTA, explained that steps are being made towards being more transparent:
"I can promise that things are changing everywhere across the Foundation, and with our new hires for Head of HR and Head of Communications, we will progress even further and be a Foundation that is on solid grounds, is fully internationally operational, and has the right vision, mission and execution to succeed in this endeavor."
Future will show if these latest measures can help IOTA Foundation clear their rather tarnished reputation and restore their wagon onto the railroad of success.

CaptainAltcoin's writers and guest post authors may or may not have a vested interest in any of the mentioned projects and businesses. None of the content on CaptainAltcoin is investment advice nor is it a replacement for advice from a certified financial planner. The views expressed in this article are those of the author and do not necessarily reflect the official policy or position of CaptainAltcoin.com