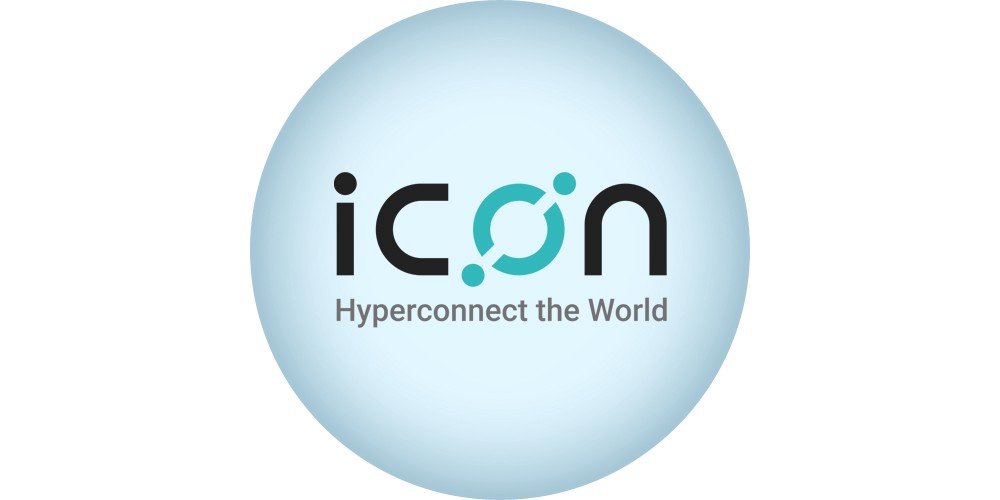 ICON has seen its ups and downs throughout the past month. After experiencing a stable uptrend throughout the second half of September and peaking at $0.7154 on the 24th, the currency went into a correction which lasted until October 7th. ICX bounced from $0.668 to $0.7324 on the 10th before again dropping alongside the entire market and reaching monthly lows of $0.5990. ICON quickly recovered from this and went to its current monthly highs of $0.75 on October 17th.

At the moment of writing, ICX can be purchased for $0.689748 USD (-3.87% drop in the last 24 hours)/0.00010728 BTC (-2.52% drop in the last 24 hours). This vale is 94.35% lower than the currency's all-time high of $12.43. Daily trade volume sits at $15,481,464, with Binance being responsible for almost 70% of that. With a market cap of $271,902,954, ICON is currently the 31st most valuable cryptocurrency project on the market.
Trader Altcoin_Ninjas thinks ICX is ready to test the current lows and potentially go on a run:
"Looking on the daily chart at mid-range we can see that ICX is playing around with trying to define a bottom after a long period of losses. We can see that there was an initial pump that attempted to bring about a reversal followed by a channeling upward over time. Recent U shaped reversal pattern is taken as a sign that there is high potential that the upward trend will continue."
Check out the complete analysis here to see a deeper analysis of what was mentioned in the quote, as well as some trading suggestions.
The project has recently been somewhat quiet. A special emphasis has been placed on ICON's connections to the government of South Korea, as the project looks to have its blockchain used and promoted by one of the most technologically advanced countries in the world. As such the country is one of the biggest proponents of cryptocurrency and blockchain technology (with over a third of its people investing in crypto and several biggest crypto exchanges being located there), and is definitely a market ICON is right to focus onto.
An article was recently written titled "ICON x Korean Government: Unpacked", which went on to explain in depth why Korea is a fertile ground for a project like ICON. The gist of it is that the country has a whole host of established companies that aren't looking to develop their own blockchain infrastructure but will rather utilize an already existing platform to fulfill their needs. Companies like Samsung, SK Planet, LINE, Smilegate have recognized the potential of ICON and are already exploring ways to utilize it to further their own fortunes.
The article of course mentions the government-related partnerships with Korea National Information Society Agency, Korea National Election Commission (NEC), Korean city-island Jeju higher-ups, Seoul Metropolitan Government, Korea Blockchain Association, Korea National Assembly and many more agencies and organizations already coming on board with ICON. For more details regarding every one of these mentioned partnerships, check out this link.
In other updates, there weren't many notable headline grabbing events. The project's token swap is currently on the way and the final deadline to change your ERC20's for mainnet tokens is just a couple of weeks away. The swap has been completed on Binance, Upbit and OKEx which means that anyone who has his tokens sitting on a wallet in one of these exchanges doesn't have to worry about swapping them manually. Huobi, Bithumb and DragonEX are currently in the process of finalizing the swap. Alternatively, users can perform the swap manually by using their ICONex wallet. So far around 88% of ICX's total supply has been swapped.
87.79% of the ICON ICX @helloiconworld token swap completed according to the beautiful tracker by @Spl3en_ICON: https://t.co/rI3Z3WQpln

Exchanges supporting the token swap: Binance, UPbit, Bithumb, Huobi, OKEX, and DragonEX.

Just 2 weeks left to swap! pic.twitter.com/q9E3Bcs6R3

— Markus (@markusjayvc) October 13, 2018
Detailed instructions on how to perform the swap can be found here; anyone who hasn't performed it should do so soon enough, as the swap deadline is October 25th. Tokens that aren't swapped by this date will likely be lost forever/burned.
Project had several public appearances throughout the month. Hyun Oh, Managing Partner at Deblock, ICON's VC and accelerator partner, gave a speech titled "State of Blockchain Innovation". Oh indicated what we already mentioned before, that accommodating the needs of Korean corporate establishment could be the way forward for ICON:
"Current crypto valuations include speculation and future potential, and the real value of crypto must come from real utility, which is becoming more feasible by the day as blockchain institutional infrastructure (wallets, exchanges, applications) is built by the largest Korean corporations."
He also commented on Korea's potential and ability to handle blockchain innovation:
"Over the next six months, Korea will be a blockchain test bed for the world. Applications of blockchain that bring real utility will spark mass adoption. And Korea is culturally primed to do so."
ICON team also visited the San Francisco Blockchain Week event where they met ICON community leaders, partners and supporters and spread the word about hyper-connectivity out there. They will get another chance to do the same during the 2018 Korea Blockchain EXPO which will be held from 23-24 October in the Grand Hilton Convention Center in Seoul.  Overall, ICON will be looking forward to the post-token swap days when it will likely amp up its efforts to become the platform to "hyperconnect the world" even more.
As for the price – no altcoin can move anywhere until the market decided where the bellwether currency, bitcoin goes. Considering bitcoin is in a jam with low trading volume, we might see another leg down in the whole market before the long-awaited alt-season takes the stage.

CaptainAltcoin's writers and guest post authors may or may not have a vested interest in any of the mentioned projects and businesses. None of the content on CaptainAltcoin is investment advice nor is it a replacement for advice from a certified financial planner. The views expressed in this article are those of the author and do not necessarily reflect the official policy or position of CaptainAltcoin.com