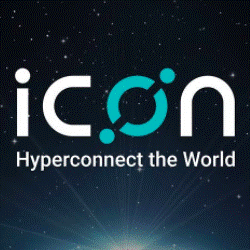 ICX is starting to show signs of life. July was rather brutal for anyone who had ICON bags, as the cryptocurrency plummeted from early month highs of $1.81 USD/27292 satoshi to July 31st lows of $1.10/14271 satoshi. August brought about more of the same, and we saw the price reach the current monthly lows of $0.49/8161 satoshi, numbers more than three times lower than what the currency had just a month and a half ago.
Recent market calmness has awoken the currency as we saw a small boost in price/buy volume, which led to the price recovering to $0.73/11194 satoshi yesterday. Right now ICX has slightly retraced but is still a net positive in the last day, as it currently sits on the prices of $0.673751 USD (2.92% rise in the last 24 hours)/10494 satoshi (2.29% rise in the last 24 hours). Daily trade volume of 4,817 BTC is somewhat average, with Binance being responsible for over 80% of it. ICON has a market cap of $261,906,517, which makes it the 34th most valuable cryptocurrency on the market.
Vitalik_Buterin (not the real man) from TradingView spots some heavy resistance along ICX's way:

"ICX is one of the most legit projects out there in the top 50. It is definitely a good long term hold. However, we cannot let our emotions get in the way of trading and making money. For short to mid-term, we have been free falling since we broke the last support at 2137 SAT. Bull has been getting rejected from the 12 EMA . We need to break the 12 EMA and the downtrend line 2 to confirm a trend reversal. Heavy resistance at the blue box. If ICX breaks out from the Line 1, we will retest Line 2. Bear is still in control."
The project had several important updates released in the last week or so. ICON's main technology partner (formerly known as theloop) officially rebranded itself as ICONLOOP, thus confirming their commitment to the ICON project.
"The rebranding makes a lot of sense as we are now finally ready to push the ICON project here in Korea," said JH Kim, CEO of ICONLOOP. "Our team is fully committed to contributing to the ICON project and servicing the ICON Foundation."
ICONLOOP has also announced that their blockchain engine, loopchain, is currently being applied to "Digital Plaza for Small Business" program. "Digital Plaza for Small Business" is a program that facilitates trading, smart contracts, financial services, and policy support to enhance the competitiveness for micro enterprise owners.
ICON also announced the details of its Repurchase program, with which the foundation plans to repurchase up to $5 million of currently circulating ICX.
"ICX repurchase program is a great way to give back to our community as well as reinforce confidence in our own project," said Min Kim, a ICON Foundation Council Member. "In these times of uncertainty, we want to make it clear that our interests are fully aligned with our community for the long term."
Several code releases have been scheduled for the upcoming two months, including ICONex Desktop (desktop wallet for Chrome), ICONex Android (Android wallet), ICONex iOS (iOS wallet), Nano S integration and full Ledger support, SDK releases and ICON Core improvements. All of the upcoming events can be read about here.
ICON team recently opened a beta version of the ICON Developers Portal, designed to foster and motivate dApp development on top of the ICON blockchain.  The portal is managed by ICON's partner De:Nexo and will serve as an accelerator platform containing development resources, knowledge and community information.
Another accelerator program has been initiated, one that bears the name of "ICX Station". ICX Station will have hubs, known as Launchpads, in major cities around the world, with the first location being the San Francisco Launchpad. All Launchpads will have the same mission, which is to "accelerate projects pushing the boundaries of real-world adoption of blockchain technology using the ICON Protocol".
---
?Learn how you can create a paper wallet – click here to read more about cryptocurrency wallets.
---
They also announced their intention to sponsor "PyCon Korea 2018", the largest Python Programming Community Conference which is held on August 18th and 19th in the Grand Ballroom, 1st floor of COEX in Seoul, Korea. Finally, they intend to host this month's Demo Day, in co-operation with Deblock. The event is dedicated to giving new blockchain projects a chance to shine and present their features to wider audiences.
Deblock is proud to announce this month's @Deblockvc Demo Day: Friday Night ICON @helloiconworld, themed: Blockchain For Good.

We'll be focusing on projects that use blockchain technology to aid society & create a public good. Stay tuned for further info on the projects! pic.twitter.com/awcdN4TQ9D

— Deblock (@Deblockvc) August 16, 2018
In the near future, ICON team member and CEO of ICONLOOP J.H.Kim will attend a "fireside chat" organized by Startup Grind, where he will share his experience and insights on leading a global blockchain product, his thoughts on the evolution of blockchain industry and how it can bring tangible, long term value to the decentralized world of the future. Hello World's panel team is partnering with the hx57 ICON Community Alliance to launch the ICON Research Week. For the week of August 20th – August 26th, their researchers plan to collaborate with hx57 and the ICON community to curate interesting articles, discussions and podcasts that will be published through the hx57 publication on Medium.
Still, not everything is coming up roses for the project. The ICX token swap is currently on the way but users are complaining that it's taking a bit too long. There were apparently some issues with the ICONex wallets that caused the swap slowdowns, but the team has released a 1.0.2.22 update for the software that apparently fixed these issues. All in all, ICON team continues to spread the word about what they do and how they intend to do it while ironing out the kinks that pretty much every blockchain-based project comes across in its early days. If they keep moving along this path, their holders are in for some good things once the market starts recovering.

CaptainAltcoin's writers and guest post authors may or may not have a vested interest in any of the mentioned projects and businesses. None of the content on CaptainAltcoin is investment advice nor is it a replacement for advice from a certified financial planner. The views expressed in this article are those of the author and do not necessarily reflect the official policy or position of CaptainAltcoin.com