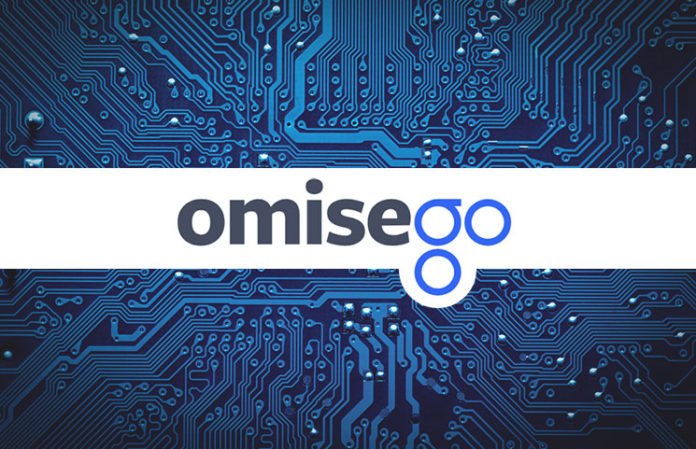 Remember OmiseGo, that coin that was once supposed to announce a partnership with Apple in 2017 and was seen by many as the next altcoin to hit three-digit dollar prices? Well none of that happened… yet and OmiseGo seemingly went off of everyone's radars. The Apple rumor was connected to ApplePay's facial recognition payment system, which coincided with OmiseGo announcing plans to develop Omise FacePay. As for the price, OmiseGo currently sits at $11.16 USD after dropping 6.82% following the general bleed-out we experienced on Monday. Coin has seemingly followed Bitcoin to the t throughout the Q2 and shows no signs of wanting to break out of that trend. It remains the no. 21 cryptocurrency in the world with a marketcap of $1,1 billion USD and with a trading volume that's sitting just above $60 million USD.

On the FA side of things, OmiseGo has been slowly getting back on track with regular updates. In prior news, OmiseGo held talks with Asian power giant Electrify which touched upon problems related to electricity delivery in third world countries and how blockchain could help solve these problems. There were clear implications that Electrify would like to build their blockchain platform on top of OmiseGo blockchain and a MoU was signed after the talks were completed.
Just recently, Unocoin, one of India's leading exchange platforms, announced OmiseGo as their next cryptocurrency listing. Getting listed on a large Asia-based exchange will expose the token to added interest and increased demand. The price obviously reacted favorably, rising to 12 USD per coin, before tumbling down during Mondays bear run.
OmiseGo is also looking to perform a process called the "hard spoon". As you might have assumed, the process is completely opposite to a hard fork and includes minting two cryptocurrencies together. OMG will perform this merger with Cosmos cryptocurrency and their balances will become one, possibly leading to a rise in marketcap that could allow OmiseGo to overtake Ontology on the 20th spot of world's highest ranked cryptocurrencies.

OmiseGo is a project that wants to create a scalable solution on the Ethereum network that will enable transparent and fast peer-to-peer transactions. They will build a decentralized exchange, liquidity provider mechanism, clearinghouse messaging network, and a digital asset gateway. It isn't centrally owned but is rather a distributed network of validators which enforce behavior of all participants. The platform enables participants to connect to the OmiseGo network and transact any form of digital asset, crypto or fiat. OmiseGo looks to allow the financial applications built on its protocol to perform cross-app trading, creating a network of interoperable wallets.
Probably the most important thing to note about OmiseGo right now is that the platform still isn't live. OmiseGo is planning to implement Plasma architecture into its upcoming platform, which is a scaling solution developed alongside Ethereum and its creator Vitalik Buterin. This will enable the network to function as a proof-of-stake, infinitely scalable Plasma supported blockchain with a decentralized exchange built into its core layer. This creates an environment where every transaction made will have low fees and will be secure and scalable. Just recently, Vitalik Buterin and the OmiseGo developers had a YouTube AMA during which they discussed the future implications of sharding, Plasma and OmiseGo while awkwardly playing a game of go. You can check out this AMA here.
The OmiseGo platform may have been somewhat forgotten but some of the recent developments suggest that the team has decided to lay low and work hard on building the OmiseGo ecosystem. They are in the process of developing the wallet SDK and DEX that will be vital to the utility of the overall network. The live OMG network should be a high-performance, secure proof-of-stake platform and it remains to be seen if they will be able to deliver on the promise.

CaptainAltcoin's writers and guest post authors may or may not have a vested interest in any of the mentioned projects and businesses. None of the content on CaptainAltcoin is investment advice nor is it a replacement for advice from a certified financial planner. The views expressed in this article are those of the author and do not necessarily reflect the official policy or position of CaptainAltcoin.com