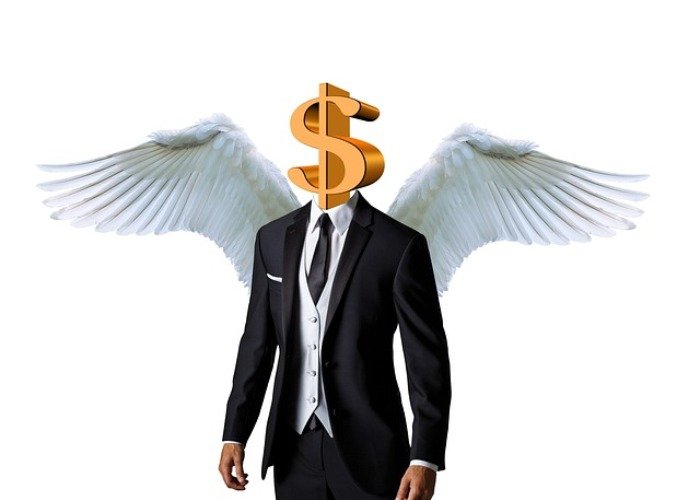 The crypto market has hit yet another leg down and no coin is spared – starting from the king itself that dipped way below $8000, followed by other major coins like ETH, Ripple and the rest of the pack. However, these huge swings and volatility are what most investors actually like about crypto markets because where is volatility, there is money to be made.
We would put these 6 coins on our shortlist during this dip:
Tron – TRX is one of the most hyped coins in the market as it is approaching to the launch of its Mainnet in 7 days. Experts have predicted that Tron TRX price could rise before the launch and this only means that buying TRX could prove profitable, especially in the short-term. The plunges seem to be settling around $0.07, but a dip to $0.06 is still an option and would the best buying position.
Ontology (ONT) has a huge potential in disrupting data management and identity systems.
Ontology is a network for chains using protocols and APIs. Ontology has its own public core ledger (not forked) that acts as a connector/mapping list for identity, data, and other information. Another good thing going for ONT is the fact that it will allow holders to earn dividends, once the main net is launched.  For the chance to earn a passive income, you can expect the number of people holding Ontology to increase significantly in the second half of the year. This increase in demand is guaranteed to drive up the price of Ontology by a huge margin.  When you combine this with the possibility of a massive bull run in the entire market, it's not hard to see why $6 is a massive discount for Ontology (ONT).
Ethereum, not really unknown but it is approaching an area where it presents a great buy. There are massive developments in the pipeline, including upgrades like Sharding, Lightening network, and Casper. All are meant to solve scaling problems and keep Ethereum on top. Demand for the Ethereum technology not ceasing, especially with more adoption of blockchain technology and familiarity with its Solidity language making dApps development much easier.
I see Ethereum becoming more scalable in the future and any negative impact from the SEC verdict may not be completely devastating. Buying and having a long-term strategy is better if you are to invest in ETH.
Stellar Lumens – When Stellar Lumen's XLM came live, it was traded at fractions of a penny. Now it's at $0.27 USD which makes for almost a 6000% increment. And it only took them 5 months to get there.
Stellar introduced their concept of a network ATM last year in Singapore in a move that will bring a lot of attention to their currency in particular and the crypto world in general. Jed McCaleb (one of Stellar's founders) announced as well that more than thirty banks would join the Stellar/IBM blockchain partnership (and that's happened already). If that wasn't enough great news, Nano Ledger S included the token in its list, and that all happened a decent time ago – many other good things have happened, too.
Cardano ADA was just listed by the Cryptopia Exchange that hails from New Zealand. Cardano (ADA) is now available for trading and will be paired against Bitcoin (BTC), Litecoin (LTC) and Dogecoin (DOGE).
Also Cardano is currently running an ongoing registration for parties interested in running a stake pool in the Cardano Shelly testnet. Cardano is progressing from the current centralized development phase, to a decentralized one in the mentioned Shelley phase. The development team at IOHK will be constantly preparing and communicating what the Cardano community needs to do in terms of being part of the staking and delegation on the Testnet. Once registration is complete on the 31st of May, decentralized features will be tested starting from the third quarter of this year.
Ripple XRP – like them or hate them, they are good in marketing game. They just reached a huge audience of no coiners by donating $4 million to a fund run by Ellen DeGeneres. On her show, Ashton Kutcher, one of the co-founders of a fund that invested in Ripple, said: "Usually people come out with the big giant check and do the big giant check thing, but we can actually transfer into Rwandan Francs right now right here and all we have to do is push this button that's in your account."
Ellen DeGeneres replied: "I'd like to push it. I'd like to push it real good. That was the most amazing thing. Thank you, I love you both so much and I love Ripple. Thank you Ripple for doing this."
Bitcoin – BTC
The king himself is a good buy in the areas it dropped these days – in essence, we are at a point where many people have sold, and most of those who have not sold are mostly long-term HODLERs. Therefore, the selloffs are at a point where they can no longer sustain. In short, sellers in the market are in decline.
People no longer have the enthusiasm they had in bitcoins a few months ago. That's an indicator that the average investor is feeling the heat, having been boxed into unfamiliar territory by the markets.

CaptainAltcoin's writers and guest post authors may or may not have a vested interest in any of the mentioned projects and businesses. None of the content on CaptainAltcoin is investment advice nor is it a replacement for advice from a certified financial planner. The views expressed in this article are those of the author and do not necessarily reflect the official policy or position of CaptainAltcoin.com