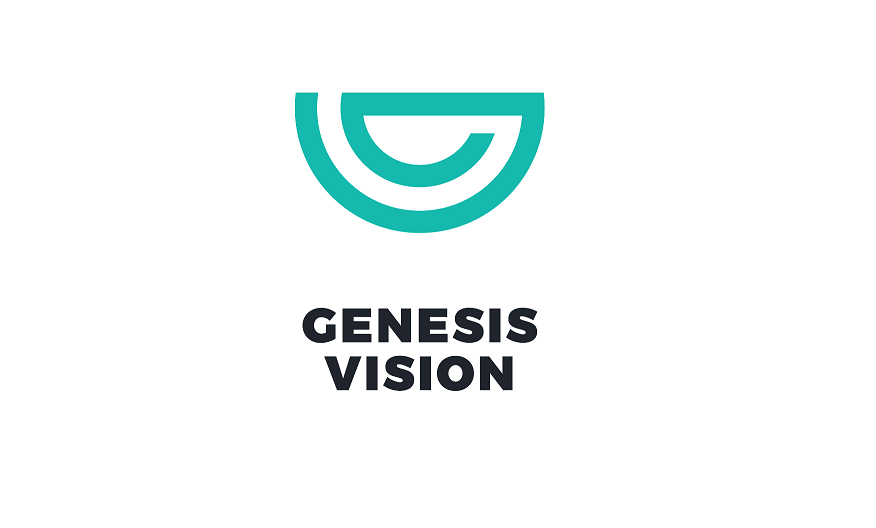 Genesis Vision has certainly seen better days in the past. July was somewhat of a turbulent month for it, as its first half hosted a couple of breakouts for GVT. The latest one ended on July 18th and saw the token reach the highs of $10,74 USD/146778 satoshi before initiating a deep dive into the red. Along with the drop in price came a drop in volume a couple of days later, probably as a result of sellers running out of steam and tokens to sell. After this, GVT's price stabilized somewhat, just around $6 USD/90000 satoshi levels.
Currently you can purchase one GVT token for $6.43 USD (a 3.71% rise in the last 24 hours)/0.00090652 BTC (a 2.04% rise in the same time frame). Trading volume is almost non-existent, sitting at 106 BTC. The market cap of this token currently clocks at $23,963,022 USD, making GVT the 226th most valuable cryptocurrency on the market.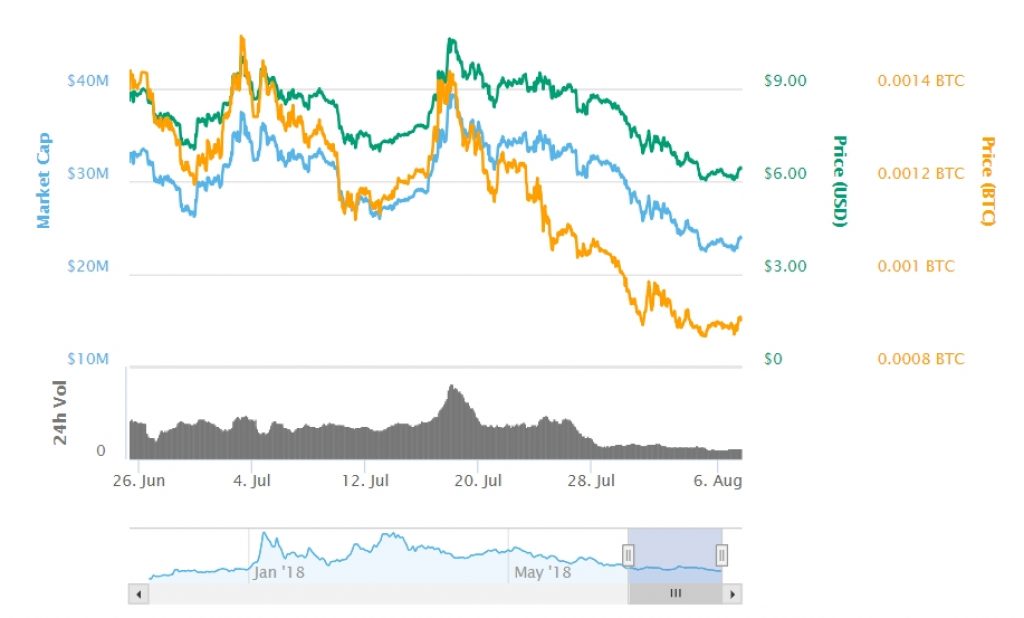 cooper_5e has some rather positive thoughts about where the token is headed next:
"I'm getting real good feels towards GVT at the moment. Can feel the beta release creeping in and know this ship is about to truly take off. As with all mainnet/full release we will see buying up until the date but i have a feeling we won't see as much selling as we think with this one." He further expands on his point:
"Anyone whos hodl'd strong until now won't be selling and anyone who 'buys the rumor, sells the news' will regret it by Q1 2019."
This "delegated investing" (or as they call it "decentralized trust management") platform allows its users to invest their GVT tokens into token managers. A token manager is an investor who will use the tokens given to him and invest them for the user in the assets he feels will have a strong future. Each manager in the Genesis Vision network has his/her own cryptocurrency. The process of transferring funds to the manager is carried out by buying a manager's cryptocurrency on the internal exchange. The trader will continue to operate on the exchange or through a convenient broker. Naturally, as time goes by, these traders will develop scores based on their previous trading success, thus giving new users a better idea about the skill and trustworthiness of the person they are giving their money to. Check out this neat graph made by @elCryptoNerd for more information about the project.
---
Learn more about Cex.io in our Cex.io review.
---
Currently Genesis Vision platform is available in demo mode, where users can get to know the interface and some of the traders better. While their trading history and reputation aren't yet set up, people can look up a certain manager online and check out his previous accolades he earned outside of the platform. Genesis Vision will be adding more traders/managers as the time goes by and this handy guide explains how one can apply for this position.
Looking at it from the outsider's perspective, the issue of regulation is one that Genesis Vision will probably have to deal with in the future. As of now there are no purchase restrictions on the token around the world but this could change. The coin will most definitely not be declared a security as it managed to pass the Howey Test successfully. Still, the governments are rather unfamiliar with the cryptosphere and it remains to be seen what the specific framework they create to deal with crypto (and Genesis Vision) will look like.
While it does have strong competition in eToro and ZuluTrade, the main advantage of Genesis Vision over these platforms is decentralization. It will also have Metatrader integration which should help bridge the gap between the Forex and the crypto worlds. Finally, the Genesis Market will offer a legitimate way of earning money from crypto even in a long term bear market. As such, it should be an attractive platform for people who wish to own and invest into crypto but don't have the skills or time to hone them. A Redditor XRB_USER-35077 explains it nicely:
"The best think about genesis vision is that the token value can increase even without increased adoption because its value is influenced by how profitable the managers are. So don't worry about other people overlooking it. Just enjoy the nice returns we are gonna get without them buying any."
The mainnet of the platform is expected to be launched in October of 2018 (31st of October, having moved the launch from the initially planned January of 2019). There could be issues here, as the team apparently plans to skip public beta testing. By then, the team plans to achieve several other feats, including GV integration with Genesis Markets, GV index funds and ETF's, adding new fund managers, completing UI/UX interface overhaul, integrating with DEX's like Idex and ForkDelta and organizing a marketing campaign to promote their project.
With a limited supply of tokens (only 4,3 million of them exist in circulation), a potentially ever-growing influx of new users (that will likely explode once a fiat gateway into the platform is enabled) and an economy that encourages existing and new investors to constantly buy or interact with the GVT token, this platform can seemingly only go up from here. Expect big things from GVT in Q4 of 2018 and later on.

CaptainAltcoin's writers and guest post authors may or may not have a vested interest in any of the mentioned projects and businesses. None of the content on CaptainAltcoin is investment advice nor is it a replacement for advice from a certified financial planner. The views expressed in this article are those of the author and do not necessarily reflect the official policy or position of CaptainAltcoin.com