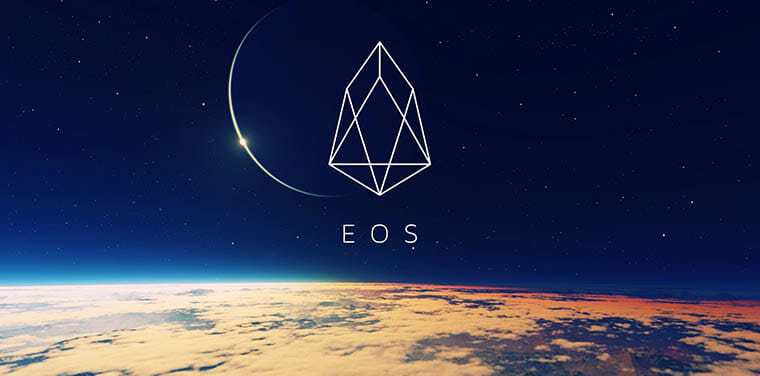 Pricewise, EOS had a decent month behind it. September lows of $4.70 were soon replaced with a monthly high of $6.17 on a volume of $1,368,468,103. This fell to $5.11 on 25th before bouncing slightly towards $5.93. The currency has since hovered just below these levels in a sideways pattern which lasted for a couple of previous weeks.


EOS can be purchased for $5.89 USD (-0.28% drop in the last 24 hours)/0.00089284 BTC (-0.11% drop in the last 24 hours). This value is 75.31% lower than the currency's all-time high of $23.96. Daily trade volume is sitting at $496,752,049, most of it coming from DOBI trade (18%), Binance (14%) and OKEx (7%). With a market cap of $5,358,620,725, EOS is currently the 5th most valuable cryptocurrency on the market.
InvestingScope thinks EOS just had its triangle extended and is probably looking for some
"EOSUSD has extended the sideways trade within the 1D Triangle (ADX = 19.279) and is approaching the important test of the 6.3150 Resistance. The expected 1W downtrend continuation (MACD = -0.850, B/BP = -1.8089) has to be postponed (1 week most likely) until that Resistance is rejected and a Lower High is made on 1W, able to break the Triangle below 5.000 and sustain a Channel Down. We remain bearish on EOS with TP = 3.8925 and 1.6921 in extension."
EOS project may have suffered a bit of a rocky start but the platform has seemingly grown ever since. Reaching 354,094 EOS accounts, which is more than double from the Genesis Snapshot which had 169,930 accounts, the network's growth doesn't seem to be very natural as they saw only 33,558 accounts take part in the latest vote. And just when we thought EOS started going on the up and up, more controversy regarding the network popped up a couple of days ago.
EOS has a 21 block producer network which is the key part of it Delegated Proof-of-Stake consensus network. This network was previously deemed as too centralized, as some crypto analysts felt that much more variety in block producing is required for the project to reap the benefits of decentralization. To not go on a too long of a tangent, the project recently had some issues with the BP election process.
---
What are the best XRP wallets?
---
BP's are elected through a community vote which is done by the EOS holders. The lack of network decentralization became apparent when it was revealed that only a handful of wallets control a huge swath of EOS tokens, thus annulling the measures that Block.one (EOS creator) devised to ensure a "more democratic" token distribution.
This problem took a turn for the worse around the end of September. Twitter user and EOS community member @MapleLeafCap summarized evidence about EOS block producers voting for each other (with Huobi exchange seemingly leading the pack) in exchange for block rewards, thus confirming that the chain isn't exactly decentralized and fair (at least on the BP side) as the team would like us to believe.
Recently, an internal excel document from Huobi (one of the BPs) is circulating in the Chinese community. This file documents the collusion, mutual voting, and pay-offs that occur amongst the Chinese BP community. I' m working on getting the file.

— Maple Leaf Capital (@MapleLeafCap) September 26, 2018
Block.one's CEO Brendan Blumer released a statement in which he neither confirmed nor denied these allegations. He explained that his company is "aware of some unverified claims regarding irregular block producer voting" but he categorically denied the claims. While never actually specifying to which claims he referred to, Blumer kept faith in the EOS voting system, saying that it will continue to "ensure a free and democratic election process and […] vote with other holders to reinforce the integrity of this process":
Huobi themselves released a brief statement, claiming that they never engaged in these shady practices.  The exchange said an investigation into the allegations was "still ongoing":
"Based on the initial investigation, there were no financial contracts involved between Huobi and any third party… The investigation is still on-going [sic] and therefore, we seek your patience and co-operation [sic] in this matter."
Io other EOS related news, EOS Black recently acquired a scam impersonator. A phishing site similar to eosblack.io's homepage started requesting its visitors to provide their private keys and account details to send them BLACK tokens. Of course, one should never under any circumstances send anyone their private key and eosBLACK team confirmed that the website eos-black.com is a scam.
It was also recently noticed that EOS dApps recorded 51,000 active daily visitors. Immediately the community started wondering if the users are real or not. Redditor nootropicat provided some data explaining that the growth in user numbers wasn't followed by a rise in volume, thus implying that most of the new users are fake accounts simply made for marketing purposes.
Even with all of this controversy, EOS remains one of the most resilient projects on the market. The network is more than functional at the moment and the development seems to be picking up on it. Once EOS addresses its issues with centralization, it has all the potential to overtake Ethereum as the #1 smart contract platform out there.

CaptainAltcoin's writers and guest post authors may or may not have a vested interest in any of the mentioned projects and businesses. None of the content on CaptainAltcoin is investment advice nor is it a replacement for advice from a certified financial planner. The views expressed in this article are those of the author and do not necessarily reflect the official policy or position of CaptainAltcoin.com