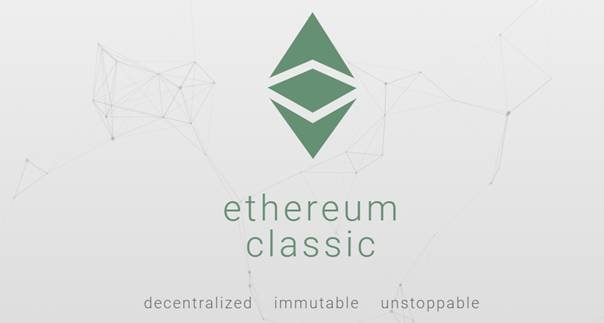 Ethereum Classic has been stuck in a sideways/slow downwards trend for quite some time now. Aftear peaking in early August with the price of $20.58/295822 satoshi the currency bottomed out on the 14th, falling down to the values of $10.81/178609 satoshi. A slight bounce saw ETC hover around $13/190000 satoshi before September 5th initiated another short term downtrend.
Ethereum Classic is currently valued at $10.60 USD (2.72% rise in the last 24 hours)/166942 satoshi (1.29% rise in the last 24 hours). The daily trade volume has definitely been boosted by the Coinbase listing and is currently sitting at 26,082 BTC. With a market cap of $1,109,227,538, Ethereum Classic is the 14th most valuable cryptocurrency on the market right now.
InvestingScope analyzed the currency's technicals:


"After breaking the 1D Ascending Triangle (oversold STOCH = 19.801, STOCHRSI = 0.000 Williams = -95.573), ETCUSD has sharply decline forming an aggressive 4H Channel Down (RSI = 32.215, Highs/Lows = -0.5934). The price is now near our TP = 9.5050 and also the supporting ling of the 1W Falling Wedge, which is the commanding trend provider on the long term. Crossing 9.000 is a psychological barrier that will set the bar for ETC much lower (7.000)."
The project recently held the second annual Ethereum Classic Summit where "the most brilliant & influential minds in the crypto & digital asset space" gathered to discuss various topics regarding cryptocurrency and ETC. A diverse range of issues spanning general development, development of the ETC-based Mantis client, IoT, cross-chain interoperability, market dynamics, ASICs, legal perspectives on smart contracts, social issues surrounding blockchains, and much more were touched upon and the Seoul-based event was deemed successful. The entire speaking part of the summit has been archived on YouTube.
---
?How secure is Binance exchange?
---
Charles Hoskinson, the head of IOHK and ETC development, spoke of the summit and compared ETC's current state with the early days of BTC in this short YouTube video. Hoskinson notes that the Ethereum Classic-to-Bitcoin parallel can be drawn mostly because ETC is currently maintained by a small number of people, which was initially a characteristic of BTC as well. Unlike other crypto projects that rely on a community of developers and engineers, Ethereum Classic is managed by a close knit team, in the way Bitcoin was from its birth. While Bitcoin is currently a massive behemoth that is somewhat harder to maneuver than before, Ethereum Classic's compact structure makes it easier to govern the project and direct it along the path of growth.
"The great value for the Ethereum Classic community for the road ahead is that we now have to pursue a completely different roadmap from where Ethereum is eventually going to go. It is sure going to be a fight ahead but we have to be our own guide."
Project's development efforts have been boosted with the recent release of Ethereum Classic SDK for building dApps. The so-called "Emerald Software Development Kit" will enable developers and crypto enthusiasts to build their own dApps on the Ethereum Classic platform, in a similar way to its more-popular smart contract counterpart, Ethereum. This release will likely help attract more developers and investors who will contribute to the network growth. The project also signed an MoU with UTRUST with the goal of integrating ETC into the UTRUST platform. UTRUST is a sort of an escrow service which acts as a third party mediator and holds user funds until a product/service they purchased is delivered. It represents an important protective layer for both the merchant and the customer and will help develop an operational Ethereum Classic economy.
Overall the project is moving along and making steps towards becoming a fully fleshed out smart contract platform. Will this be enough to overthrow Ethereum and other market standouts? It remains to be seen.

CaptainAltcoin's writers and guest post authors may or may not have a vested interest in any of the mentioned projects and businesses. None of the content on CaptainAltcoin is investment advice nor is it a replacement for advice from a certified financial planner. The views expressed in this article are those of the author and do not necessarily reflect the official policy or position of CaptainAltcoin.com