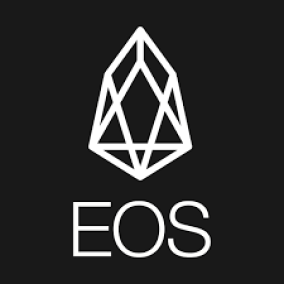 EOS has been pretty much flatlining for the past month or so. Since experiencing the highs of $9,12 USD/135600 satoshi on July 4th, it has been a slow bleed to its current levels for the token. Monthly lows were reached on July 31st, when it went for $7,24 USD/93944 satoshi. To its credit, losing about 20% of its value in this timeframe is a lot better level of performance than what we saw from many other market stand-outs. Currently the token is valued at $6.59 USD (6.24% drop in the last 24 hours). The currency boasts an impressive daily trade volume of 68,635 BTC. EOS is currently the 5th most valuable cryptocurrency in the world, getting there thanks to its market cap of $5,975,113,099 USD.
cheesetoast on TradingView posted the following review of the token's technicals:

"There is a larger falling wedge pattern on EOS/BTC that I've been keeping watching closely. I believe we are near the bottom and targeting a breakout to test the 38.2% Fib from the beginning of the falling wedge."
The EOS network recently achieved an important milestone: it became the "most used blockchain in the world", after clocking in a relatively impressive daily throughput of 56 txps. However, this feat isn't exactly all that impressive, as it turned out that most of those transactions were made by a spammer who goes by the name "blocktwitter". You can see him in action in the picture below.

Another thing is that EOS holders are apparently intentionally boosting these numbers. This didn't stop Brendan Blumer and Brock Pierce of EOS bragging about these transactions while failing to mention the fact that they are clearly skewed. EOS community apparently doesn't care, and most of them welcome this spam as it shows how impressive the functionality of the EOS blockchain is.
---
If your country is not available on Coinbase – check for exchanges that are good Coinbase alternatives (such as Cexio and Indacoin – see here Cex.io review and Indacoin review)
---
A couple of days ago, Dan Larimer proposed significant changes in the EOS token lifecycle, changes that are mainly designed to decouple the EOS price and CPU/network usage costs. The new changes are meant to help lower the entry friction for application developers and encourage long-term holders to use their tokens actively. The changes will include:
A new REX token and Resource Exchange where stakeholders can lease their EOS tokens for 30 days for an interest payment reward
For every EOS token leased in the Resource Exchange, a corresponding number of SEOS tokens are created (Staked EOS) for subsequent trading with an associated 0.5% transaction fee
Developers can rent SEOS tokens to satisfy the CPU and network bandwidth requirements of their application using far less capital while avoiding exposure to EOS price volatility
Fees associated with RAM trading, SEOS trading, and name auctions would be added as REX in the books of the Resource Exchange, bringing further rewards for long-term stakeholders
Stakeholders who wish to lease their tokens must set and maintain a voting proxy or approve at least 21 block producers
The removal of 4% inflation funding of worker proposals

This is an important step towards solving the RAM issues that EOS struggled with as of late.
Even with the network spam and the RAM being heavily overpriced, development still seems to be kicking off on the EOS blockchain. Projects like BOID and LUMEOS are currently working on delivering their airdrops to the EOS community. A CryptoKitties clone named Wizards.one has apparently unboxed over 10 thousand wizards and is "progressing well". The lack of Ledger Nano S support is still a thorn in people's sides, but it seems that the code for integration has been handed over for review to Ledger. Finally, EOSIO version 1.1.0 has been released, aiming to improve the overall development experience on the platform.
---
Read here our comparison of EOS vs Ethereum.
---
"This release targets usability of the software for developers, laying a foundation for more scalable application development and support for an infrastructure team building on the EOSIO blockchain," claims the official announcement on the EOSIO blog. The previously posted link contains release notes, github link and a summary of the features and benefits that 1.1.0 version brings to the table.
It looks like EOS started to slowly claw its way back from the horror show that was its mainnet launch. Work is being done to fix the issues, and the community is choosing to remain loyal to the project. For now, the entire market awaits for Bitcoin to stabilize and for new hope/funds to start flowing in; once this happens, EOS could be in a good position to benefit from it.

CaptainAltcoin's writers and guest post authors may or may not have a vested interest in any of the mentioned projects and businesses. None of the content on CaptainAltcoin is investment advice nor is it a replacement for advice from a certified financial planner. The views expressed in this article are those of the author and do not necessarily reflect the official policy or position of CaptainAltcoin.com