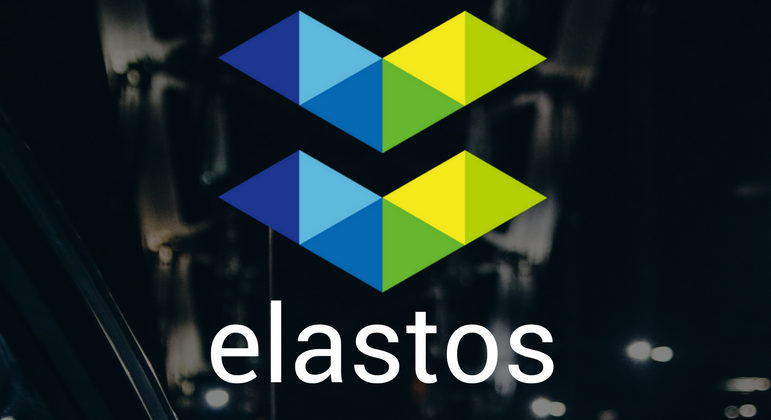 Another day, another altcoin that seemingly isn't going anywhere anytime soon. Elastos kept slowly losing value throughout the month of July, starting it off with $25,19 USD/383385 satoshi before plunging all the way down to $18,85 USD/191899 satoshi on the 31st. August brought us more of the same as the coin kept dropping alongside the rest of the market. Currently one ELA can be purchased for $684 USD (4.10% drop in the last 24 hours)/0,00108245 BTC (3.75% drop in the last 24 hours). Elastos has a daily trade volume of 695,5 BTC and a market cap of $50,471,071 USD. This makes it the 111th most valuable cryptocurrency in the world.

Elastos project wants to create a safe and reliable internet of the future, one that will support decentralized applications while being scalable enough to fulfill the needs of billions of users. The project isn't a direct competitor to any blockchain start-up out there, but is rather a network operating system that can run in symbiosis with said projects. This creates an ecosystem where decentralized applications get to run directly on the device instead of running on the blockchain, and assets are transferred through a decentralized peer to peer network in a completely closed, secure sandbox environment. You can read how Elastos plans on solving the three issues that plague the internet/blockchains of today (security, scalability, decentralization) in more detail here.
---
Read our guide on most promising altcoins on the market.
---
The technology seems to be already prepared for shipping and commercial use, as the company has shipped out several copies of the Elastos Box. The box will function as a streaming hub that lets users transfer data which in itself isn't that special. What separates this hardware from the rest of the similar tv boxes is the Elastos Smartweb Carrier software, a piece of software which lets these boxes function as nodes of the Elastos network.

"Shijiu TV will promote and market Elastos Carrier as a new service that will accompany its large-scale production of TV Boxes that are already in existence. Along with featuring a video player like most TV boxes, now, with the help of Elastos Carrier, the box will build P2P connections between TV Boxes and mobile phones that will allow customers direct connection between devices and customer support."
Shanghai Shijiu TV, company in charge of producing Elastos Boxes, projects that around 1 million units will be made/sold by the end of the year.
The company seems to be dedicated to expanding at the moment, even though the price movement of their product doesn't give out a confident vibe for the future. Still that's the case in the entire crypto market; all it takes is a single bull run and the confidence will soar back in. They are looking to fill out a number of positions, including community managers, partnership managers, marketers, evangelists, tech writers, presenters, video editors, bloggers, dApp developers, core developers (C++) etc. They are also inviting graphical designers to create infographics that will explain the Elastos Technology and problems that Elastos looks to solve in an easy to understand way.
---
Read here about NEO wallets.
---
The project plans on airdropping tokens of its collaborating projects to ELA holders in the future. First airdrop on the agenda will be 160 million BGX (BIT.GAME) tokens that will be spread among ELA holders proportionally to the quantity of ELA in their wallets (which means holders will receive approx. 11,76 BGX per 1 ELA). Founded in October 2017, BIT.GAME is the world's first digital asset exchange for blockchain games. From August 13th, Elastos holders will be given an option to submit their ERC20 wallets through the official Elastos web wallet; they will be required to do so by August 20th, 11:59pm Beijing time (3:59pm UTC). Elastos will then take a snapshot of each ELA wallet based on the last block height before this time. Check out Elastos' official publication to learn more about this airdrop.
The team has their own website, elanews.net, which (among other project related things) releases weekly updates detailing the progress of Elastos. This week was quite a busy one, according to the latest update. We saw plenty of technical (bug fixes, mobile wallet upgrades, sidechain development, merged mining development) and non-technical (BGX airdrop, community updates, meetings, talks, interviews) developments happen in this short time frame. The stand-out of them all was perhaps the speech held by Song Shijun, STO of Elastos, titled The New Economy Driven by the Blockchain. The speech went in-depth on Elastos and its practical application and you can check it out (alongside the rest of the mentioned developments) on the previously posted link.
Elastos project promises to usher in a new era of decentralized internet that will be fit for commercial consumption. Still, some see potential issues with what they are doing. People question the market price, the lack of ledger integration/exchange presence, the fact that they plan to heavily inflate their circulating supply in the following months. Others wonder how secure the content shared through Elastos will be. Finally, community is concerned about the project's adoption, as the commercial markets are yet to become familiarized with Elastos and blockchain. For now, at least they seem to have technology and a working product; once dApps and actual reasons to use the platform start being developed, we can expect clearer answers to all of these questions.

CaptainAltcoin's writers and guest post authors may or may not have a vested interest in any of the mentioned projects and businesses. None of the content on CaptainAltcoin is investment advice nor is it a replacement for advice from a certified financial planner. The views expressed in this article are those of the author and do not necessarily reflect the official policy or position of CaptainAltcoin.com