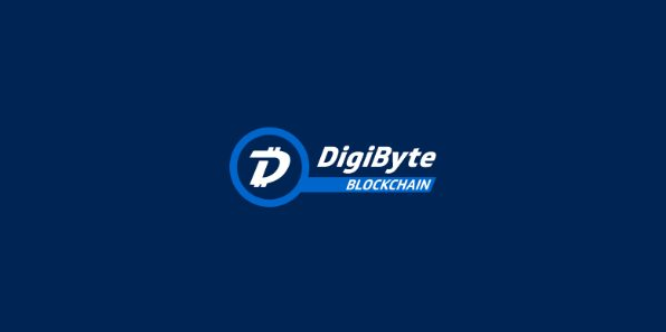 DigiByte's price has been suffering lately after a period of relative stability. After dropping to $0.021862 on September 12th, the currency recovered with aplomb as it rose to a monthly high of $0.027956 on 15th. This high was retested on the 23rd when the currency reached $0.026920, supported by a strong volume breakout of more than $9 million DGB traded on the daily.  From here DGB fell down to $0.02676 on the 25th and later on spent the rest of the month hovering above $0.025. October brought on a similar state of things, as the price stayed around $0.025 (with a drop towards $0.024310 and a rise towards $0.027895 disturbing the status quo). The status quo was definitely broken on 11th when the general market drop plunged the price into its current lows.

At the moment of writing, DGB can be purchased for $0.023583 USD (1.88% rise in the last 24 hours)/0.00000374 BTC (0.90% rise in the last 24 hours). This value is 82.63% lower than the currency's all time high of $0.141942. Daily trade volume is sitting at $3,331,515, with most of that coming from Huobi (59%) and Bittrex (16%). With a market cap of $265,574,255, DigiByte is currently the 33rd most valuable cryptocurrency on the market.
Community, Partnership and Technical Updates
DigiByte has lately been one of the most active, talked about cryptocurrencies in the cryptosphere. We previously wrote about the project's charity initiatives, especially the one in Venezuela, a country that's currently going through the biggest economic crisis in the nation's history. Josiah Spackman, DigiByte Foundation's ambassador and probably the best known representative of the currency, recently wrote a short summary of the Venezuela fundraising efforts.
Noting that the Foundation is carefully scoping out where they want to invest the money gathered through this DigiByte community crowd-funding effort, Spackman detailed that several projects satisfied their criteria and received much-required help. A hospital in Adicora received a new AC and had its medicine refrigerator fixed, people crossing the border were provided with drinking water and an orphanage was provided with 5000 days' worth of food so far.
Thankyou to the #DigiByte community for your generosity. You've helped feed an orphanage with ~5000 days of food, you've helped people crossing the border with drinking water, and you've helped a hospital in Adícora. Thanks to those who made this happen behind the scenes too! ? pic.twitter.com/Gow8iv5DTE

— Josiah (Not giving away Crypto) Spackman (@dgb_chilling) October 8, 2018
Spackman also reacted to the recent Roger Ver vs Charlie Lee debate where the two crypto heavyweights discussed what actually makes Bitcoin "Bitcoin" and which one of their projects is closer to Satoshi's original idea. DigiByte ambassador addressed the "Things that make Bitcoin Bitcoin" chart (posted below) and deconstructed each of the points provided by Ver, suggesting that DigiByte is in fact the closest cryptocurrency to the ideal that Satoshi originally envisioned.
---
What is the best blockfolio alternative?
---
The project recently launched a DigiByte Awareness Team, an off-shoot which will focus on raising awareness of this cryptocurrency among the general population. DGBAT was quite busy as of late and they've just launched an official website, one where people can go and get various educational, informational and promotional materials for DigiByte. The website contains a lot of useful information, including a list of merchants and businesses that accept DGB as a payment method.
✅✅✅✅✅✅✅✅✅✅✅✅
Please can all businesses that accept #DGB submit their website and what they do to info@dgbat.org so that we can include the information in the pay with DGB page of our website: https://t.co/fhIh2oMghv

— DigiByte Awareness Team (@DGBAT_Official) October 13, 2018
DigiByte announced three partnerships this month, all of which should help raise the project's profile and create a massive blockchain ecosystem that will benefit everyone involved. The partnerships included:
The biggest story around DigiByte had little to do with internal developments though. Namely, Binance recently going "clean" and deciding to keep its future listing fees transparent has irked many members of the crypto community. This has irked the members of DigiByte community the most, it would seem. The currency has a bit of a history with Binance: DGB can be purchased/traded on over 80 exchanges and is a generally well-respected cryptocurrency but they still haven't been listed on what is likely the biggest exchange platform in the world. So the question that automatically pops up is, why?
The answer to it has been made clear just recently by Jared Tate, DigiByte founder and promoter. Tate went on twitter and presented exactly why Binance and DigiByte are yet to see eye-to-eye on the listing matter. According to this tweet thread, DigiByte has applied for listing multiple times in the past but has refused to pay any listing fees whatsoever. Their public anti-listing fee stance has been known for a while and the recent information that the thread above provides suggests that Binance didn't take too kindly to DigiByte's "attitude".
The thread contains damning evidence against Binance and Changpeng Zhao, suggesting that they were offended by DigiByte's refusal to "pay to play"; it also shows that, as a retaliatory measure, Binance asked for public apologies and even implied they've never interacted with DigiByte community members. This gatekeeping by Binance and Zhao hurt the DigiByte community, both financially and ethically, and left a sense of frustration and disillusion among them. Especially when you consider the fact that Binance listed coins like SYS, BCN, CHAT and other obvious scam/trash projects without any problems whatsoever.
In one of more creative responses to the matter, DigiByte investor and a sock-making company (Twitter handle @kryptoez) reacted to this controversy by organizing a "Buy One, Binance One" event. This event (held during the previous weekend) included the company promising to donate a single sock to Binance for every pair of DigiByte-themed socks the community bought. It is unclear as of now how many socks were sold and if Binance intends to keep having cold feet about DigiByte. Mentioned Josiah Spackman gives an in-depth overview of this entire conundrum here if you want to know more.
The project also has a planned DigiMeet event where people will be given a chance to meet up with fellow DigiByte investors as well as representatives of the project, including Mr. Spackman. The event will be held in LA on November 10th and will apparently not require you to pay any tickets or entrance fees. Read more about that here. Soon after, the team will hold a similar event in London on November 18th.
HEY ALL @DigiByteCoin @DGBAT_Official In am moving THE DATE TO SUNDAY 18TH NOVEMBER 5-7PM #BOOM @jaredctate will JOIN US Soon registration page will be changed. MAKE SURE YOU SECURE YOUR PLACE. SUPER EXCITED! @StephenPKendal https://t.co/XRWOGwjm3Q

— Steffy – Stefania Barbaglio (@stefixy) October 13, 2018
Overall it was an interesting half-a-month for the average DigiByte investor/observer for sure. While there is talk of DigiByte not being entirely innocent in the Binance ordeal, it's pretty obvious they are the ones who got the thick end of the stick here. For the foreseeable future, the project will likely remain the biggest cryptocurrency out there without Binance backing. Will this turn out to be a major stepping stone on DigiByte's road to mass adoption? It remains to be seen.

CaptainAltcoin's writers and guest post authors may or may not have a vested interest in any of the mentioned projects and businesses. None of the content on CaptainAltcoin is investment advice nor is it a replacement for advice from a certified financial planner. The views expressed in this article are those of the author and do not necessarily reflect the official policy or position of CaptainAltcoin.com