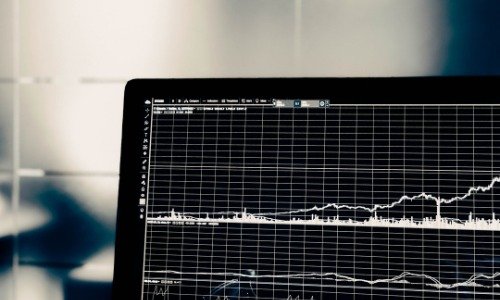 Price comparison site finder.com releases December Cryptocurrency Predictions Survey, 11 coins forecast

Panellists provide thoughts on recent fall, cautiously optimistic for some coins in December

Binance Coin (BNB), Litecoin (LTC), and TRON (TRX) forecast to drop further

Stellar (XLM), Cardano (ADA), and bitcoin (BTC) predicted to increase
The experts on personal finance comparison site finder.com's latest monthly Cryptocurrency Predictions Survey provide their thoughts on recent drops over the last week of November,  expressing a cautious position for most coins in December.
It's not set to be a positive month for Binance Coin (BNB), Litecoin (LTC), and TRON (TRX). All coins are forecast to fall even further by December 31, with Binance suffering the biggest decrease at -32 percent. This is followed by Litecoin at -13 percent, and Tron at -12 percent.
Commenting on Litecoin's outlook, Alisa Gus, CEO of WishKnish, said, "It's not looking good for [Litecoin], especially considering it's been positioning itself as a financial transactions coin, and yet Ripple and Stellar are dominating that market."
However the panelists are predicting some coins to make strong recoveries. Stellar (XLM) and Cardano (ADA) are both expected to increase by 100 percent over the next month – to $0.28 and $0.06 respectively. Explaining his rationale behind Stellar's predicted rise, Miko Matsumura of Evercoin said it had a "muscular ecosystem" and "many deep ties to industry and enterprise".
Bitcoin (BTC) is also expected to have a significant increase, rising by 81 percent. Despite dropping to a low of $3,587 on November 25, 2018, panellists in the Finder survey forecast the coin could recover to $6,778 as soon as January 1, 2019.
Panellists gave varied predictions for bitcoin's value over the next month, with five of the nine panellists giving predictions above US$5,000, while four panellists expect the coin to be valued at or below US$4,000 by January 1, 2019. This includes Fred Schebesta, CEO and co-founder of HiveEx.com and Finder.com, who gave the lowest prediction on the panel at just US$1,800 for January 1, suggesting he doesn't expect a recovery over the next year.
The nine panellists in the December Cryptocurrency Predictions Report include:
Craig Cobb: Founder of TraderCobb.com, designed to educate people on crypto trading in a way that is simple, easy and logical

Alisa Gus: CEO of WishKnish, a blockchain gamified social market network aimed at helping communities grow, and founding member of the DC Digital Economy Hub

Fred Schebesta: Co-founder of global comparison site finder.com and OTC cryptocurrency trading platform HiveEx.com. Award-winning entrepreneur

Joerg Molt: CEO of the Satoshi School, launched to teach people the basics of blockchain technology and how they can benefit from the speed and efficiency of the currency

Miko Matsumura: Founder of crypto exchange Evercoin, and is a general partner with Gumi Cryptos Capital

Desmond Marshall: Founder of Rouge Ventures, Asia's top investor platform. He's also a new tech blockchain expert and ICO advisor

Toby Allen: Senior Partner at Akuna Capital, he was previously a trader at Optiver

Muneeb Khan: Head of trading and treasury at Bit Trade, a digital currency exchange and blockchain consultancy

Sarah Begstrand: COO of BitBull Capital, a crypto hedge fund with a focus on research into crypto markets and asset management
The full details of the survey, complete with comments from the panellists, can be found here: https://www.finder.com/uk/cryptocurrency-predictions
Jon Ostler, UK CEO at finder.com says, "The end of November marked big shifts in the cryptocurrency market, particularly for bitcoin, which saw it's value nearly halved between November 14th and the 25th. Some coins saw bigger drops than others, but all the top ten coins by market cap have experienced some kind of fall, and continue to drop.
"Our panellists were cautiously optimistic this month, and while the average prediction suggests the market could recover by as soon as January, a few of our panellists noted it could fall even further. This past week has demonstrated the volatility of the market once more. While our panelists predictions provide interesting insights, this month really shows that when it comes to cryptocurrency at the moment, all bets are off.

"As such, when reading this report, people should always remember the inherent volatility of the market. Always do your own research and make financial decisions based on your own personal financial circumstances."
For more information on finder's cryptocurrency predictions, please visit https://www.finder.com/uk/cryptocurrency-predictions.
About finder:
finder, Australia's #1 comparison site, launched in the UK in February 2017.
Founded in 2006, finder has over three million MUUs and has helped consumers make 15 million decisions over the past decade.
finder is entirely independent, offering consumers unbiased content, comparisons and, wherever possible, a full market view.
So much more than just a comparison site, finder provides in depth guides, advice and editorial content to help consumers better understand all the options and products available.
Committed to educating and empowering consumers to make informed choices and ultimately, to make savings, finder's success is based on the provision of up to date and relevant information supplied by dedicated, round the clock research teams.
Categories currently available in the UK include money transfers, travel money, gas & electricity, mobile, broadband, and TV streaming. New products (including insurance, credit cards, loans, mortgages and pensions) will be rolled out over the coming months.
finder now operates in 10 countries including: the UK, Australia, New Zealand, USA, Canada, Hong Kong, Singapore, Chile, Spain and Mexico, and employs over 120 staff worldwide.–

CaptainAltcoin's writers and guest post authors may or may not have a vested interest in any of the mentioned projects and businesses. None of the content on CaptainAltcoin is investment advice nor is it a replacement for advice from a certified financial planner. The views expressed in this article are those of the author and do not necessarily reflect the official policy or position of CaptainAltcoin.com