In the crypto trading market, the phrase "cryptocurrency gem hunting" has become popular among traders. Cryptocurrency gems are not genuine gemstones that are buried in a treasure chest.
Perhaps, together within the current market, they have concealed themselves in it. They attract anyone entering the industry to investigate them and earn large rewards for trusting in their ability and making investments before others do.
Cryptocurrency gem hunting is a smart way to gain profit from the crypto market because it generates huge profits in a short period of time.
Wherein, anyone who enters first wins a huge amount of time. And we might be familiar with these stories about people who decided to invest a few thousand dollars in an earlier stage of cryptocurrency and became millionaires.
You might as well want to become the next millionaire. This guide is designed for you to deepen your understanding of the subject, regardless of your current understanding or trading experience of crypto.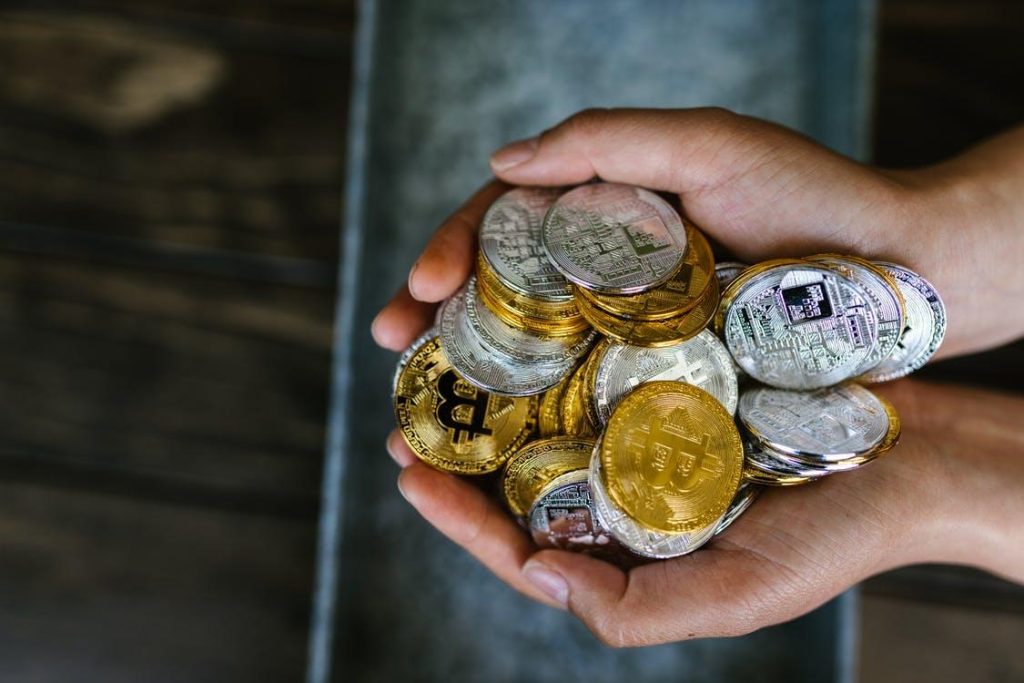 In this article, we will walk you through the process of developing and learning a useful method for always making a profitable investment in crypto gem hunting. But before that, we must first understand what a cryptocurrency gem is.
What Is a Cryptocurrency Gem?
Cryptocurrency gems are tokens and crypto coins that are overrated and are not widely known but have the potential to produce huge profits.
These crypto coins frequently have a low value, often less than a cent each, and possess the potential for high profit.
The main point is that small-cap cryptocurrency exchanges require far less volume to make a significant difference than large-cap crypto. Increasing their value by 10x, 20x, or 100x requires significantly less market participation and volume.
However, if millions of new buyers explore these gems and begin purchasing them, their exchange rates and prices will skyrocket.
As a result, you can have an abundant profit because of their minuscule market cap. Cryptocurrency gems have the greatest potential for explosions if you have invested in the early stages of a particular crypto coin.
For instance, we might know about Bitcoin way back in 2009, with a price of 0 dollars, and after a decade, it was 3,869.47 dollars in 2019. It was far exceeding expectations, and even now, in 2022, Bitcoin's value is still so far from its early years.
There are no scientific rules or trading strategies for cryptocurrency gem hunting. It is all about determining when it is available at a low price or the worth of a token or coin.
If you want to buy a crypto coin at a low price, wait for it to grow in value in the crypto market. The time frame of waiting can be short or long, depending on the cryptocurrency you have invested in and how long it takes for its value to rise in relation to the market.
Investors in crypto gems must keep an eye on the news and market trends to determine whether their assets are growing.
However, cryptocurrency gem hunting is also considered the riskiest because the market volatility can cause cryptocurrency games to remain stagnant, resulting in a loss for investors, and that is what makes crypto gem hunting so exciting.
Where To Hunt for The Best Crypto Gem?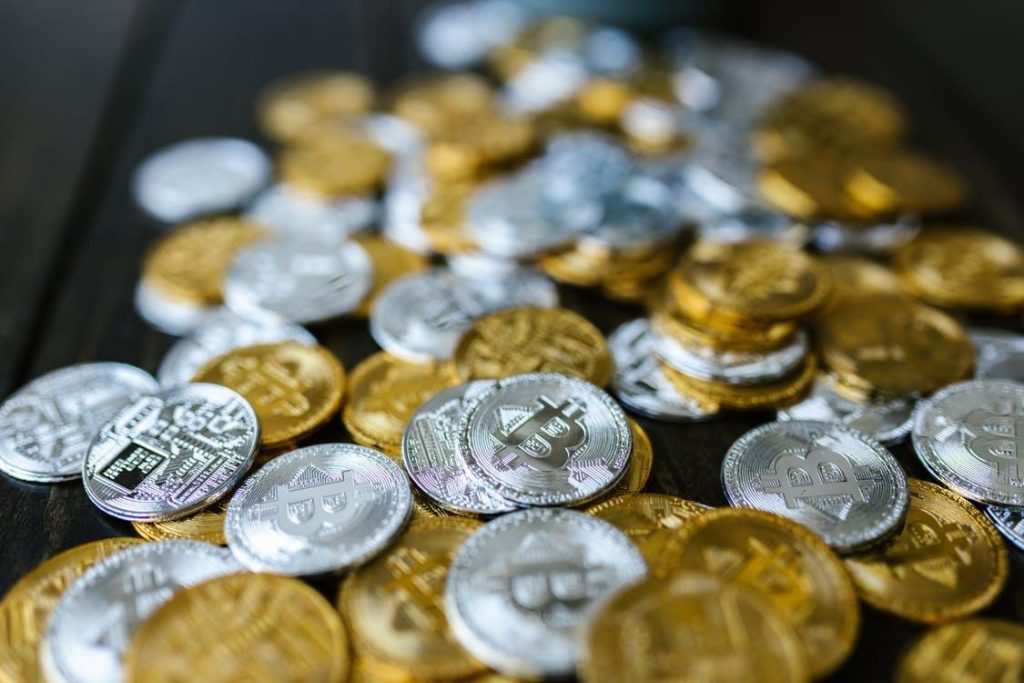 Cryptocurrency gems are concealed, and investors must be aggressive and strategic in their search. Investors must search for crypto gems in trading platforms, crypto marketplaces, and other unrelated locations on the internet.
You can find numerous crypto gems that are available to invest in the Bitcoin Up trading software. There are a lot of accessible cryptocurrencies you can trade and invest in this investor-broker linking platform.
Here's a list that will guide you to where you are most likely to find cryptocurrency gems.
Current Decentralised Exchange Listing
Every new coin that is created must be published someplace so that it can be traded. Because publishing a cryptocurrency coin on a well-known and well-known highly centralised cryptocurrency exchange such as Coinbase or Bitcoin is costly and time-consuming.
In addition to involving a range of factors, many digital currencies are mostly launched on DEXes, where anyone can register their coin. Here are the most popular DEXes: UniSwap and Sushi Swap on Ether, and PancakeSwap on the Binance blockchain.
Cryptocurrency gem hunters monitor exchanges for new listings, study them, and try to choose to invest in them as soon as possible.
In the sense of a pre-launch sale, crypto coins are often available for purchase prior to their formal launch. These prices provide great opportunities for investors to invest in the upcoming cryptocurrency.
Cryptocurrency launchpads are one of the best places to start your search for early-stage crypto coin projects.
They function similarly to decentralised financial platforms, on which anyone can find information about upcoming Initial Coin Offerings (ICO), token sales, and Initial DEX Offerings (IDO) listings.
Launchpads are used by experienced cryptocurrency gem hunters to determine promising projects and engage in their presale stages.
This means that investors can purchase cryptocurrency prior to the public launch of their ICO. They purchase coins at a set value, giving developers with the funds they need to complete their projects.
However, investors pay one of the lowest possible prices for their faith in risky early-stage projects.
Here's an example of the most common cryptocurrency launchpad, such as DuckStarter, PolkaStarter, or ICO Drop.
Website for Price Tracking
Every cryptocurrency trader checks the price of their digital assets on price tracking websites on a regular basis.
These prices include crypto gems, and these gems are typically undervalued, have low trading volume, and are usually found on the back pages.
A market cap of between 500,000 and ten million dollars is one of the best indicators that these cryptocurrency gems are worth investing in.
Furthermore, before investing in these cryptocurrency gems, you should investigate their details and analyse their profit or risk ratio.
BscScan and EtherScan are blockchain explorers that enable you to conduct in-depth research on any coins and crypto-wallets.
There are two ways to use them in order to find the cryptocurrency gem.
The first step is to monitor well-known wallets and see what they are purchasing. You can look for wallets owned by venture capital firms and see what coins they are purchasing, or wallets owned by developers and see what the latest coins are released.
The best common example is Andre Cronje's Yearn.finance (YFI) coin, wherein the price of YFI rose from 3 dollars to 30,000 dollars within a month, and those who followed his wallet were among the first to profit.
The second step is to conduct some research on a coin to determine who the initial buyers were and then begin following those wallets.
They are most often untraceable, but it is simple to monitor their movements to see whether they have made a series of good decisions and then begin imitating what they're about.
Platforms for Social Media
Influencers use social media platforms such as Facebook, Instagram, YouTube, and even 4chan to talk about coins and sell trending currencies to their supporters.
While their claims are most often false, the fact that they can easily reach millions of supporters and trending currencies makes it more attractive to start paying attention to them in order to understand which currencies are becoming fashionable.
10 Things to Consider When Buying Crypto Gems
The identity of the project
The developers of the coins
The value of the coin
Examine the Smart Contracts.
Understand the crypto gem's red flags.
Evaluate the charts.
Look for the holder's number.
Coin metric in the marketplace
Community
The token economy
Who Should Hunt for Cryptocurrency Gems?
Investing in anonymous coins with a low market cap is a dangerous game. Scams are more common because of their nature; bugs in smart contracts are exploited, and they frequently fall as quickly as they rise. As a result, it is more promising for those who are willing to take risks and can afford to lose some of their money now and then.
It takes time to look for crypto gems on your own. Then once you find them, it takes time to continue following how the market is changing, how the community is developing, and any information and updates about the coin.
People with limited investment capital
Crypto gems have depreciated in value and have a lower total market capitalisation. They need little market participation and trading volume to increase their value by 100 times.
Investing 100,000 dollars in Ethereum or Bitcoin has no effect on their value, but it greatly increases the value of a crypto gem. This gives people less capital because it is more suitable for them. It gives them the opportunity to increase their investment.
Final Thoughts
Cryptocurrency gem hunting opens the door to huge profit gains. It also has some drawbacks. Crypto hunters must conduct extensive research, analysing the key characteristics of the project and assets under consideration for investment, for you to be able to prevent risk and select the best crypto gems.


CaptainAltcoin's writers and guest post authors may or may not have a vested interest in any of the mentioned projects and businesses. None of the content on CaptainAltcoin is investment advice nor is it a replacement for advice from a certified financial planner. The views expressed in this article are those of the author and do not necessarily reflect the official policy or position of CaptainAltcoin.com