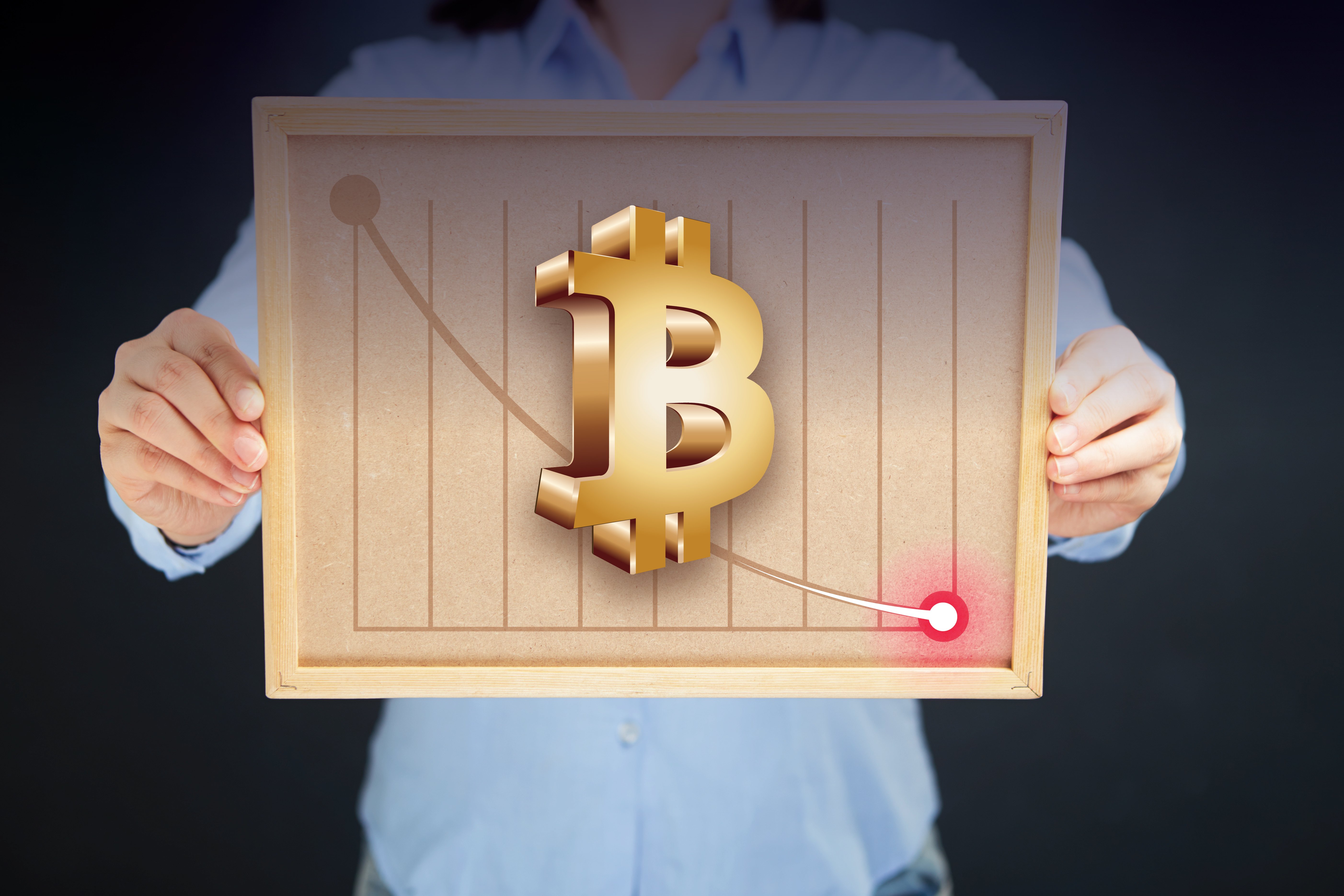 Even though decentralization, anonymity, and fungibility represent the "holy grail" of crypto and code is considered to be the only "law" of the land, we have seen several notable individuals rise above these principles and acquire significant wealth and influence over everyone else.
Some of those individuals transcend time, space, reality and our mere mortal existence, as they represent metaphysical elements of the markets that trouble us all. Others are there either because they lucked into the world of cryptocurrency in the early days or because they genuinely contributed to a certain aspect of market/community/project development.
As such, we decided to check out some of the most powerful and wealthy people of the crypto space and determine how they got to their prominence/what they are currently up to.
Satoshi Nakamoto
What else can you say about the man who created the original Bitcoin whitepaper and developed the original Bitcoin implementation to point out his significance to the blockchain world.
First mentioned on the P2P Foundation's profile, Nakamoto's true identity was never revealed. It remains unclear if he is actually a he, or if he's a she or even they. Among other things, Nakamoto created the popular Bitcointalk forum where crypto-oriented people from all parts of the world are able to converge and share their thoughts on the favorite crypto topics.
Nakamoto, being responsible for the original Bitcoin implementation, was also Bitcoin's original miner. He has therefore received Bitcoins from the genesis block and for some time afterwards, amassing around 1 million BTC in his wallet.
Click here to see best bitcoin wallets and here to check out best bitcoin exchanges.
At Bitcoin's all-time high, Satoshi's bag was valued at over $19 billion, putting him among the top 50 richest individuals in the world. His Bitcoin has remained unspent since mid-January of 2009.
Satoshi's current whereabouts and actions remain unknown. Many have attempted to guess/claim his actual identity over the years, with names like Hal Finney, Nick Szabo, Dorian Nakamoto, much-maligned Craig Wright, and even Tesla CEO Elon Musk coming into circulation. However none of those individuals managed to provide any evidence of being connected to the Satoshi identity or have even directly denied having any relations to it.
Chris Larsen
Chris Larsen is an American investor/executive who made a name for himself in the world of Silicon Valley technology start-ups. He has a solid track record supporting him, having founded and developed successful startups like E-Loan and Prosper Marketplace (both of which he ended up selling for a hefty profit).
Sometime around 2012 Larsen founded a company called OpenCoin, an entity that started working on an electronic payment protocol called Ripple.
OpenCoin was renamed into Ripple Labs in 2013, with Larsen staying on as the company's CEO. Ripple protocol quickly grew into one of the most popular blockchain/crypto-based projects on the market, breaking out as the world's second most valuable cryptocurrency by total market cap in 2014.
While some might question Ripple and its XRP token's cryptocurrency/security status, there's no denying that both had a significant impact on the overall crypto market (and on Larsen's overall net worth). It is presumed that Larsen holds around 5.19 billion XRP tokens and a 17% stake in the start-up; his holdings were priced at a cool $59.9 billion at the moment XRP touched its all-time high of $3.84. At this time, Larsen was projected to be wealthier than individuals such as Rupert Murdoch of Mark Zuckerberg. Even though entire crypto world suffered a massive bear market after those highs, Larsen still managed to stay one of the richest people in the world/cryptocurrency; his 2019 net worth is projected somewhere between $1.9 billion and $8 billion.
Touting himself as being "radically pro-consumer" (even though Ripple is often criticized for the lack of privacy protection on their ledger), Larsen's work stems past cryptocurrency as he co-founded the coalition Californians for Privacy Now. He also acts as a board-member or advisor for organizations such as Credit Karma, the Electronic Privacy Information Center (EPIC), Qifang, and Betable.
Joseph Lubin
Another member of crypto "anglosphere", Lubin is a Canadian entrepreneur who is best known for his heavy contributions to the Ethereum project. This Princeton graduate spent his early days working on robotics and software engineering before shifting his focus onto investing after landing a job at Goldman Sachs.
He spent three years there as a member of the wealth management division, acquiring knowledge that would end up serving him nicely later on.
After leaving Goldman Sachs, Lubin spent a couple of years jumping between various tech-related startups before settling down as the COO of EthSuisse, a company which was apparently used to pre-mine Ethereum (after which it controversially shut down its operations). Lubin played an important role in creating the Ethereum Foundation, a Canadian non-profit dedicated to making sure that Ethereum's infrastructure works "fairly and independently".
His final contribution to the Ethereum ecosystem came in form of creating ConsenSys in 2015. ConsenSys is an entity which develops software for the Ethereum blockchain system and provides support and assistance to other developers, companies, governments and end users interested in the technology.
ConsenSys was picked by the EU to be one of the main mouthpieces of the blockchain spread across Europe. Working within ConsenSys and independently, Lubin has done a lot for Ethereum and blockchain in general. His wealth is estimated somewhere around $5 billion.
Changpeng Zhao
Our first member of the Asian blockchain elite provides an interesting story describing his origins. Zhao's father was apparently exiled from China after local authorities declared him "pro-bourgeois". This gave young Changpeng a chance to learn the ways of the west first hand, by growing up and educating himself in Canada.
After majoring in computer science at McGill University in Montreal, Zhao developed software for entities such as Tokyo Stock Exchange, Fusion Systems, and Bloomberg Tredbook before landing the CTO spot at OKCoin cryptocurrency exchange.
2017 is the year during which Zhao's "solo career" begins. This was the year he left OKCoin and created what is currently the world's top 2 cryptocurrency exchange, Binance.
And while his new platform met its fair share of criticism for pay-2-play coin listings, dubious region-based user lockings, and wash/bot trading that allegedly took (and still take) place there, Zhao and Binance have soldiered on and stayed on the front line of cryptocurrency revolution. Zhao's current net worth is estimated somewhere around $1.2-2 billion. He can currently be found either doing speaking engagements, developing his platform, or teaching Craig Wright manners.
Winklevoss twins
Cameron and Tyler Winklevoss came to prominence after successfully suing Mark Zuckerberg, the founder of Facebook, for the sum of $65 million. Investing 1/6 of this lawsuit kitty into Bitcoin back in 2013 – when the price was around $120 – turned out to be a very wise move; at the time when BTC peaked in December 2017, Winklevi's crypto holdings were worth well over $1 billion.
The brothers claim that they own around 1% of the total BTC supply and point out how they haven't sold a single one since their initial purchase.
Learn how you can trade bitcoin's on autopilot with automated software.
They didn't sit on their wealth though as they used some of it to open Gemini, a relatively popular cryptocurrency exchange that even has a native stablecoin.
Their work on developing the crypto ecosystem doesn't end there; the brothers also made several applications with the SEC to start a Winklevoss Bitcoin Trust, an ETF that was meant to be traded on the Bats exchange. So far they had little success in acquiring the required licensing to start trading said instrument. Winklevi are currently valued somewhere above $800 million.
Vitalik Buterin
A name as recognizable as the one of Satoshi Nakamoto and for similar reasons. Vitalik was introduced to cryptocurrency by his father when he was 17 years old, after which he developed a strong interest in the space.
Originally focused on Bitcoin, he launched the Bitcoin Magazine – one of the OG crypto publications – in 2011, before utilizing his mathematics and computer talents to create what we know today as the second best cryptocurrency in the world, Ethereum.
Buterin wrote the Ethereum whitepaper in 2013, after realizing that his idea of introducing a scripting language into Bitcoin will never be supported. This is why Ethereum was envisioned and created as a blockchain platform that allows for the existence of decentralized applications.
The project has gone from strength to strength and evolved into a key market player, both in terms of cap valuation and being responsible for almost every new cryptocurrency launched in the past 3-4 years.
Vitalik somewhat accidentally revealed the size of his ETH holdings; after a Twitter beef with famous Bitcoin opponent Nouriel Roubini, Vitalik suggested he never owned more than 0.9% of all ETH. His address currently holds around 350 thousand ETH, which comes down to a dollar amount sitting just north of $55 million. Vitalik also confirmed he owns smaller amounts of other cryptocurrencies like BCH, DOGE, KNC, MKR, OMG and REP. Buterin is currently still involved with the Ethereum project with no intent of leaving his lead developer/researcher position.
Jim Breyer
American venture capitalist, founder and CEO of Breyer Capital. His company invested in over 40 companies from the "real world" (Facebook, Wickr and Niantic are some of the enterprises that stand out in their portfolio) before setting their sights on cryptocurrency projects in 2017. Probably the best move of his life was investing in the upcoming social media behemoth Facebook back when it was an uppity 10-men start-up.
Breyer Capital has led investment rounds in various circles, from Hollywood to Silicon Valley. It has also managed to spread their influence and capital into Europe, Asia, and South America. Breyer's move into cryptocurrency came somewhat late but his company did contribute to major projects like Ethereum, Circle, and VeChain. Even though he probably didn't contribute as much as those listed above him, Breyer's estimated net worth of $3.9 billion lands him a place on our list.
Tim Draper
Mr. Draper is a Silicon Valley venture capitalist. Best known for his early investment in Skype, Tim is somewhat of a mainstay in the tech scene. His story says that he started thinking about digital currencies 15 years ago when he met a guy in South Korea who had bought a virtual sword for his son with regular cash. The moment Draper heard about Bitcoin, he was in.
What will be the next bitcoin?
Draper has been a longtime fan of cryptocurrency (especially Bitcoin). He purchased $250,000 worth of Bitcoin while the price was sitting at lowly $6. However, he lost all of this in the Mt. Gox hack. Later that year, he purchased around 30,000 Bitcoin (29,656 to be exact) from an FBI auction of seized cryptocurrency. Earlier this year, Forbes estimated Draper's crypto net worth at around $350 – 500 million.
Final Thoughts
The names mentioned above aren't even scratching the surface of the full list of individuals who have contributed to the development of crypto as we know it today.
Charles Hoskinson, Charlie Lee, Andreas Antonopoulos, Brian Armstrong, Brad Garlinghouse, Justin Sun, Dan Larimer, Calvin Ayre, Craig Wright, Jihan Wu, Roger Ver, Arthur Hayes, Barry Silbert, Michael Novogratz and many more have played important roles in establishing the current blockchain ecosystem around us and will likely continue to do so in the future.
So even though code is the law and decentralization is something we should be aiming for, the people who bring it to life and share it with the community will always be rewarded, either financially or with free drinks at crypto meet-ups.

CaptainAltcoin's writers and guest post authors may or may not have a vested interest in any of the mentioned projects and businesses. None of the content on CaptainAltcoin is investment advice nor is it a replacement for advice from a certified financial planner. The views expressed in this article are those of the author and do not necessarily reflect the official policy or position of CaptainAltcoin.com