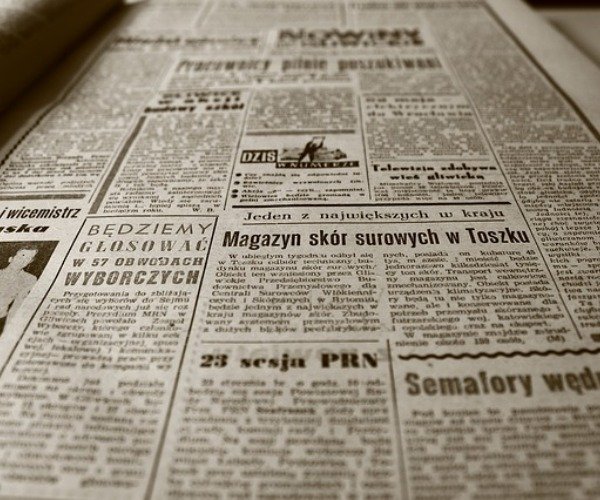 Justin Sun's Proposal 7 to go through
Eccentric creator of TRON Justin Sun has struggled to keep his currency afloat during this bear market. The man made a name for himself for frantically tweeting about how his currency dominates Twitter searches. He even offered a "saving hand" to developers on currently struggling Ethereum and EOS platforms while conveniently forgetting the abysmal price action of TRX.
Still, he does pay some attention to his own project it seems; in an effort to improve the TRON blockchain, Sun introduced the so-called "Proposal 7" a few days ago, one that was supposed to "modify the total energy limit to 250000000000". According to Sun, this proposal will allow TRON developers to have "lower fee and cost with better experience".
While you are here, have a look at our Tron [TRX] price prediction for 2020.
This apparently means that anyone who decides to start developing on the TRON blockchain will be able to do so in a much cheaper way than before. How will this be achieved? No one really knows at the moment. All that is known is that the proposal can be seen on the Tronscan website and is currently supported by all 27 of TRON's Super Representatives; Sesameseed, TronSpark, Tron WinToken, utorrent, Skypeople and TronsTronics cast their votes in the last minute, confirming the unanimous adoption of the proposal. This could count as yet another proof of the absolute power Sun has over the "decentralized new internet" Tron likes to flatter itself.
Substratum network's social media issues leaked
A Steemit post/rant made by a formerly active Substratum Reddit community contributor rpdorm revealed some important pressing issues about this cryptocurrency's social media handling.
Noting that clear, baseless FUD against the project should be "stopped", he suggested that the moderation on Substratum's official Reddit/Telegram/Slack social media might be a bit too strict.
While there are plenty of people out there that can confirm this (the unjust banning of people on the Substratum social media), there are some mods and admins who refuse to admit it to be true. Not only that, they are completely silencing those who opose them. Just head down to redditsearch.io and see for yourself the sheer amount of removed posts. Simply type [removed] on Search Term and SubstratumNetwork on Subreddits, and do not forget to set period of time to All.
The post goes into further detail how the moderators of Substratum's Reddit community are seemingly working together to suppress not just the fake FUD and baseless accusations against the project, but also any legitimate criticism and issues that people had with Substratum. One specific moderator, u/707bwolf707, is mentioned a lot during the post, with rpdorm revealing how he might be abusing his power more than anyone else on the team and accusing him of getting into childish arguments that never bring anything productive all too often. You can check out the complete post here and the moderator's response here.
Stellar releases an ecosystem update, several new features planned in the near future
In a blog post published on their website, Stellar revealed their intention to publish a three-part series that'll explain several initiatives that are currently in the pipeline for their ecosystem. The posts will apparently be published on a weekly basis and the first one focused on the community oriented programs that will be launched by the Stellar Foundation in the upcoming months.
Noting the incredible growth of the Stellar community, which went from 45,729 operations/44 assets/162 trades/16,600 accounts in 2016 to 209,780,640 operations/2,888 assets/7,710,991 trades/1,788,967 accounts in 2018, the blog post explains how the foundation realized their community has changed from what it originally was. As a result of this change, they've decided to introduce new community initiatives that'll "empower the Stellar community to more effectively engage with the Foundation, with each other and with their own communities and industries."
Expansion of the Stellar Clusters, a local gatherings program, will be the first initiative introduced.
"The purpose of the Cluster program is to foster community by establishing a time and place where people building on Stellar can meet to discuss the technology, as well as share experiences and resources," the blog explains. The meetings will be recognized by the Foundation, occur regularly, and be managed and financed by the community itself. These Clusters have already been established in Chicago, New York, London, Berlin and Johannesburg. Alongside this, there will be a global Stellar Conference organized sometime next year.
The project also plans to more actively engage with their Reddit community by utilizing governance polls. These polls will give the community a chance to participate in a tokenized self-governance experiment in semi-anonymous social network surroundings, thus potentially contributing to the improvement of the Stellar platform itself.
Community Champions program is also getting revived on Reddit where best contributors on the platform will be given special flairs and invited to a special "Champions" channel. "Champions" will be invited to a monthly conversation with the SDF community team – where they can express feedback and present ideas for new engagement opportunities.
Stellar Community Fund will be established to create means of financially motivating programs and projects the community finds are highly valuable to the ecosystem. Finally, Stellar.org website is scheduled for a large overhaul in 2019.
Brave to be the default browser in the new HTC Exodus
Recently launched HTC Exodus phone, marketed as the first crypto/blockchain focused phone on the market, has had its first reviews pour in.
The community members who have gotten their hands on the project seem to love it and have even noticed some interesting features that weren't revealed prior to the launch of the product.
Twitter crypto educator @BitsBeTrippin got his hands on one of these bad boys and realized that Brave browser is the default internet surfing application on the Exodus:
"Was great to find the @brave browser @AttentionToken as the default one on the @htcexodus @htc #livestream tomorrow going through the phone for those interested. Will stream on @YouTube for this one. Will talk through specs and features. #blockchain phone as we get ready for #CES," he tweeted out this Saturday.
This was confirmed by Brendan Eich – CEO of Brave Software – just a day later, who responded to this tweet by saying:
"We are very happy to have @Brave as default browser & to be working with HTC on their Exodus phone."

CaptainAltcoin's writers and guest post authors may or may not have a vested interest in any of the mentioned projects and businesses. None of the content on CaptainAltcoin is investment advice nor is it a replacement for advice from a certified financial planner. The views expressed in this article are those of the author and do not necessarily reflect the official policy or position of CaptainAltcoin.com