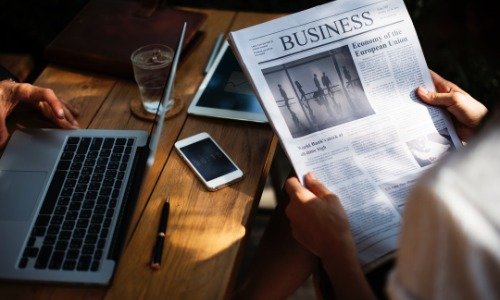 Coinbase announces "12 days of Coinbase" as questions loom over their listing policies
Popular cryptocurrency exchange Coinbase announced its latest project called "12 days of Coinbase". According to the official announcement, each day at noon PST the exchange will announce new features, support for new cryptocurrencies, and more.
Many have jumped to predict which new features/cryptocurrencies will be added to the exchange in the following 12 days. For now, it is almost certain that this advent calendar of cryptocurrency will likely contain listings for one of the assets mentioned in Coinbase's recent blog post.
This post contains a list of assets that are being considered as the next Coinbase additions. It includes a wide variety of cryptocurrency, from well-established players like XRP, XLM, LINK, ADA, to some relatively unknown assets like BRD, ANT, DNT, or POE. These new listings will come just days after Coinbase expanded the lineup of its Pro platform with Decentraland, Civic, District0x and Loom.
Speaking of these additions, it is quite clear that they don't exactly tick all the boxes of Coinbase's token assessment framework. Journalist Christian Gundiuc of beincrypto dove deeper, looking for details that connect said assets, and he managed to dig up some interesting information.
Apparently several of the added/considered cryptocurrencies were previously invested in by Digital Currency Group, a company that is also a major Coinbase shareholder. Zcash, Decentraland, XRP, Brave, all have close ties to the mentioned group. Check out his research in detail here.
Dash partnership with KRIP sees thousands of crypto phones sold in Venezuela; Dash Text sees increased adoption as well
Popular cryptocurrency payment solution Dash partnered up with Kripto Mobile Corporation (KRIP) earlier this summer to develop a line of crypto-enforced mobile phones. These phones were meant to be distributed across Latin America, with Venezuela being the prime target.
According to a report made by Dash News, this partnership is bearing some serious fruit as SmartCity, a Dash-enabled KRIP phone seller, managed to sell over "6 or 7,000 phones" so far. A country like Venezuela, where smartphone adoption isn't that high, represents both a challenge and an opportunity for this project, as almost 60% Venezuelans are yet to purchase their very first smartphone.
KRIP phones apparently come with pre-installed Dash wallet, Bitrefil, Uphold, a paper wallet with Dash on it and more. Dash apparently organized a project they call Dash Merchant – Venezuela; this project creates teams of trained individuals who help new phone owners set up their devices and start spending their DASH.
For those who don't want/aren't able to buy a smartphone, Dash also has a "Dash Text" feature enabled. This service lets people with older phones (phones that don't have smartphone features) own and transact with Dash. Thanks to Dash Text, citizens of Venezuela are given a virtually free remittance payment solution that works with any SMS-capable phone out there. At the moment of writing, there are more than 3000 Dash Text wallets created.
Another exit scam exposed? Shivom project in trouble
Reddit user u/timberland_ posted a thread on the website claiming how a project called Shivom is pulling off a secret exit scam at this very moment.
The project is a health-tech startup whose plan was to develop a blockchain-based DNA data/healthcare services platform that would "democratize genomic sequencing in-order to provide individuals with the ability to securely store their DNA data and automate their health and wellness". In short, Shivom is/was a DNA databank on a blockchain which is supposed to give people more control over their DNA data and specific medical treatments they receive.
Riding the exotic mission description posted above, Shivom managed to peak quite an interest in the crypto community and raise $35 million through an ICO which was held between April and May of 2018. All of this was for naught according to the information relayed by this Redditor.
His post first reveals how the company behind the project, OMIX Ventures, is currently being struck off/dissolved by the order of Isle of Man government. The project recently held an AMA during which several members of the community were banned for asking touchy questions. These questions were related to Per Lind, co-founder and CSO of Shivom who was apparently laid off and served a cease-and-desist letter after sharing information about OMIX closing. OMIX isn't the only one being wanted by the law apparently as one of the main investors in the project, Digital X, is also being taken to court over providing false and misleading information to their shareholders.
Other questions included ones about what is Shivom being built on, how much data has been gathered so far, delistings of certain individuals from project's website, payments made to Genetic Technologies. Finally, the people wondered about project missing its deadlines, as several milestones that were set for q3-q4 of 2018 are yet to be completed.
Project's social media has pruned all discussion on the topics mentioned above, with those who brought said topics forward receiving lifetime bans. There has been no official communication from Shivom on these issues and all signs point towards them attempting to sneak away with their investors' money.
Today Wanchain released the 3.0 version of its platform. With this release, Wanchain is expected to become the world's most advanced blockchain interoperability platform.
As a reminder, Wanchain 2.0 was launched earlier this summer and it brought interoperability with Ethereum. 3.0 will go a step farther and make the platform interoperable with Bitcoin and ERC-20 token standard.
Initially, Wanchain 3.0 will be interoperable with select ERC-20 tokens, including MakerDAO's DAI and MKR. Further ERC20 token integrations will be announced over the coming weeks. Wanchain has released a complimentary package for developers (called WanX) which should make the adjustment to cross-chain transaction capabilities more seamless.
"Wanchain 3.0 is our biggest release ever, bringing the network of Bitcoin users to projects and tokens built on Ethereum. I am very proud of our team for achieving our final 2018 milestone laid out in the initial launch of our company," said Jack Lu, Wanchain's Founder and CEO. "Wanchain continues to be laser-focused on the long term where we see our platform being one of the fundamental components linking all digital assets in a decentralized, trustless and permissionless manner."
Check out their official Medium announcement for more details.

CaptainAltcoin's writers and guest post authors may or may not have a vested interest in any of the mentioned projects and businesses. None of the content on CaptainAltcoin is investment advice nor is it a replacement for advice from a certified financial planner. The views expressed in this article are those of the author and do not necessarily reflect the official policy or position of CaptainAltcoin.com