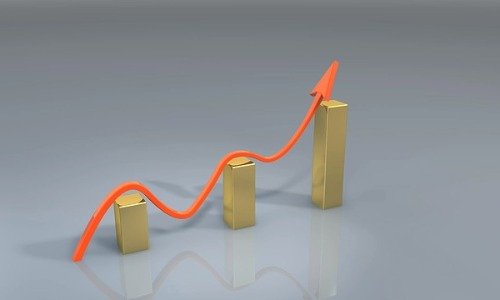 If the history of Bitcoin were to repeat itself, the Bitcoin price would fall to $2,500 in January 2019 and reach a new all-time high of $333,000 in December 2021.
Bobby Lee spoke on Saturday on Twitter about the ongoing bear market and drew a positive picture for the future of the crypto currency. Although he expects the Bitcoin price to fall by January, he also firmly believes that the market capitalisation of the digital currency will be equal to that of the US dollar by 2020. Lee is co-founder of BTC China, founder of BTCC Mobi and brother of Litecoin founder Charlie Lee.
Bobby Lee compared this year's sharp drop in prices with the downward trend of 2013. At that time, the price rose very quickly and very strongly, as it did in 2017, culminating at 1,200 US dollars and then after 13 months, it plummeted by more than 87%. The price found its bottom at 150 US dollars.
After Bitcoin reached a new all-time high of 20,000 US dollars in December 2017, the price has fallen by 80% so far. If the price were to rise and fall cyclically as predicted by Lee, the price would have to lie between high and low again for 13 months and fall again by 87%. According to the calculation, Bitcoin would have to fall to 2,500 dollars in January 2019.
Some Twitter commentators doubted that the price of virtual currencies could be predicted so accurately. Twitter user QuadraQ remarked: "The history rhymes, but does not repeat itself so accurately.
If history repeats perfectly, then the current bear market for #Bitcoin would bottom out at $2,500 next month, in Jan 2019.

And then the next rally would start in late 2020, peak out in Dec 2021 at $333,000, and then crash back down to $41,000 in Jan 2023.
Something like that?? https://t.co/M8ljIVnt73

— Bobby Lee (@bobbyclee) December 7, 2018
Lee goes even further with his theory: If the price trend between 2013 and 2017 is projected onto the future, Bitcoin would have to rise to 333,000 US dollars in December 2021 and fall back to 41,000 US dollars in 2023. Should Bitcoin actually rise to $333,000, the market capitalization of the crypto currency would be 7 trillion US dollars, roughly the same as that of physical gold, Lee said.

CaptainAltcoin's writers and guest post authors may or may not have a vested interest in any of the mentioned projects and businesses. None of the content on CaptainAltcoin is investment advice nor is it a replacement for advice from a certified financial planner. The views expressed in this article are those of the author and do not necessarily reflect the official policy or position of CaptainAltcoin.com