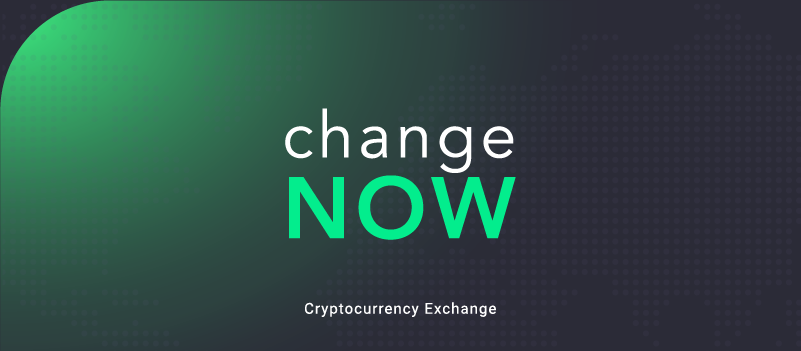 *sponsored post
ChangeNOW.io, one of the leading crypto exchange services, has just announced that the platform is now available on the Google Play Store, thus making limitless instant exchange operations with more than 150 cryptocurrencies possible on the go. Now ChangeNOW's clients will be able to take their user experience anywhere they go, swapping Bitcoin, Ethereum, Litecoin, Bitcoin Cash, and other altcoins free of custody without any limits – anyone can exchange as much as they want in just a few button presses.
Already available as an online exchange platform (changenow.io) and API for partners, the ChangeNOW app allows clients to perform coin swaps without any need to create any sort of account, thus ensuring maximum safety, speed, and convenience of operation. The service doesn't store the client's funds nor requires them to sign up – this way, the client themselves is always in control of their digital assets.
The app has been designed in a way that makes it possible to use even by an inexperienced crypto enthusiast with the help of a great intuitive user-friendly interface.
With ChangeNOW, clients won't have to worry about picking the best exchange rate – the platform works with 10+ trading platforms and exchange partners, Poloniex, Bittrex, and Binance included, in order to guarantee the best rates to their customers.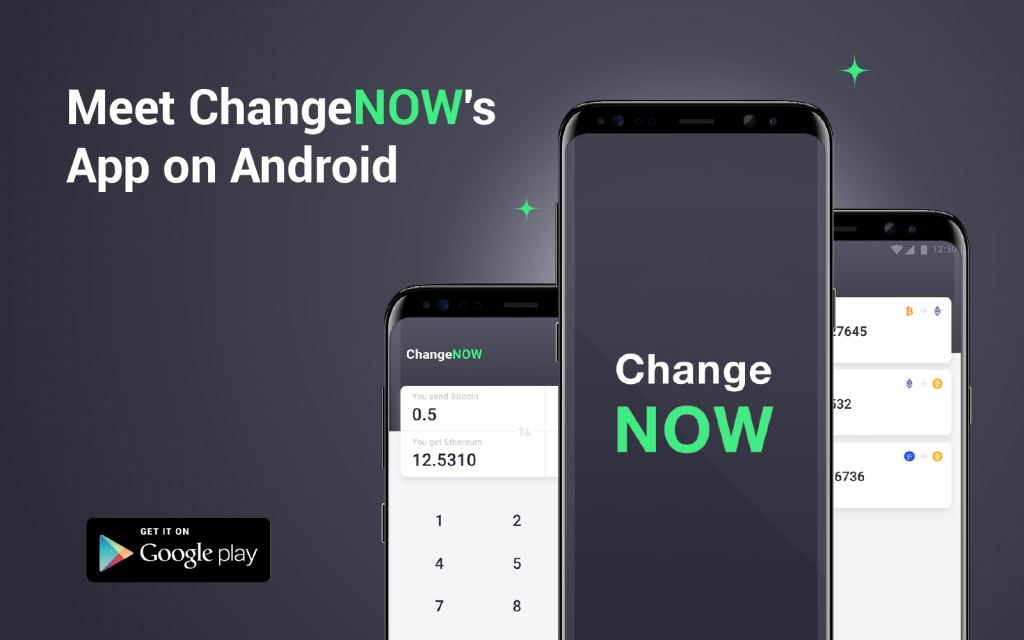 If a client runs into any issues, the 24/7 support is there to help – ChangeNOW's specialists are always at the ready to help solve any problems that might occur. The app has a neat chat button to ensure that any inquiries are solved at a blink of an eye.
Aside from the characteristics listed above, ChangeNOW's app has a unique feature which makes it stand out among other apps out there – there is a built-in timed airdrop feature which lets clients receive the platform's NOW tokens. Being the first tokens issued by an instant exchange platform, NOW Tokens will serve as an internal currency on ChangeNOW. They will give access to such features as special exchange rates and accelerated support and be the essential way to list new coins and tokens on the service.
About ChangeNOW:
ChangeNOW is a handy and user-friendly platform for cryptocurrency exchanges that works without registration and limits. The platform allows to make a quick exchange with only 5 simple steps. More than 150 cryptocurrencies are supported. The Belize-based company has recently established itself as a major player on the exchange service market along with ShapeShift and Changelly, having partnered with such services as Coinswitch, Exodus Wallet, Guarda Wallet, and ClassicEtherWallet.
Get the app here: https://play.google.com/store/apps/details?id=io.changenow.changenow
Pauline Shangett
pr@changenow.io