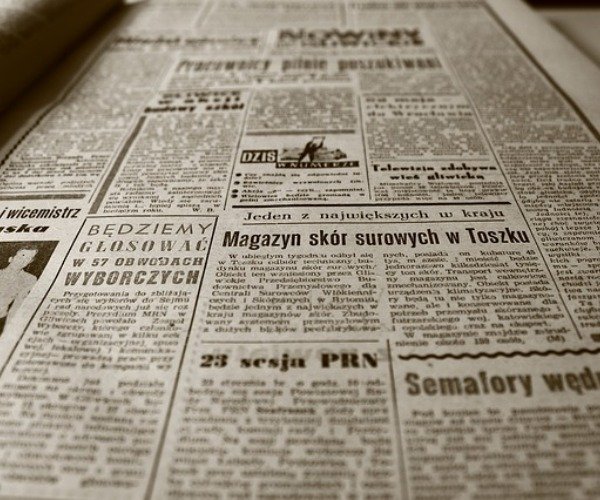 0x fork on the way, is the ZRX token doomed?
A project called Hydro Protocol, one focused on improving liquidity for decentralized exchanges, announced today that they are planning on forking the popular decentralized exchange protocol 0x.
Hydro Protocol is a project similar to 0x and has previously used 0x to power its own DDEX decentralized exchange. However, they now feel 0x has certain limitations. Some of those limitations, shared among many other decentralized exchanges, are related to order collision, front-running, and poor liquidity. However the biggest issue Hydro had with 0x is the protocol's decision to "expand its surface area enormously, covering non-fungibles, instant exchanges, governance, and much more". As such, Hydro Protocol decided their priorities diverge from this widespread approach and will be forking the 0x codebase.
The fork will aim to ship a new order schema, an engine capable of true matching, robust market orders, and a fundamentally different liquidity sharing model from 0x. They will also remove the ZRX token from their decentralized exchange platform's default token and focus on Hydro Protocol-based HOT token. Once the fork happens, ZRX holders won't be receiving any complimentary HOT tokens.
Crypto community immediately took notice of this upcoming fork. After all, DDEX is one of the largest relayers of the ZRX token and this latest development will definitely hurt the project's already questionable liquidity. Kevin Pham explains that this is to be expected with open source, decentralized exchange protocols: eventually a project built on 0x protocol can hard fork the software and avoid "paying rent" in ZRX. Hydro Protocol criticism of 0x also puts further questions on Coinbase's recent decision to list ZRX, when 0x protocol was known from the start to be a rather experimental piece of technology.
This development won't automatically doom 0x to failure. The protocol still has its fundamentals and goals intact so it will be interesting to see how 0x will handle the increased competition.
Cardano 1.4 update won't be released before December 18th
Popular "scientifically-based" smart contract platform Cardano has been in the community's crosshairs for a while, with some praising them for their innovative approach to blockchain technology while others called them out on their lack of any palpable developments regarding the project.
The latest point of interest for the community is the upcoming Cardano 1.4 update. The update is, in the words of Charles Hoskinson (CEO of IOHK, company in charge of Cardano development), "the most significant update" ever made to the Cardano ecosystem.
Overall Hoskinson didn't provide too much information about this new update but he did mention some details during his November AMA. Hoskinson said:
"The update 1.4 for Cardano is coming along well and we're in regression testing right now. We've had a few regressions but nothing significant is found yet and it's a lot of new code. There has been a huge amount of refactoring on the core, and we've found new database solutions, so we've gone from lots of storage to little storage and become much more efficient." During the same AMA, he stated that the update should be done by the end of November/early December.
Finally, after the end of November/early December passed, Hoskinson gave a new update on this fabled 1.4 update. According to his Twitter account, the update won't be dropped before December 18th:
"After seven release candidates and a huge amount of QA work, I'm pleased to announce that our best effort release date for Cardano 1.4 is December 18th. Daedalus users will get an in-client update notification next week. Thanks everyone for your patience and support."
Opera's latest Android browser is crypto and Web 3-ready
During this year's Hard Fork Decentralized event, Opera browser launched Web 3 capabilities for its Android application. The Android browser will now be fully blockchain-ready, considering it also comes with a built-in crypto wallet. Web 3.0 applications are defined as the basis of the more intelligent, open, distributed internet that'll utilize the full capacities of cryptocurrency and blockchain technology.
Charles Hamel, product manager of Opera Crypto, explained that this new upgrade looks to remove the "friction" involved in "using cryptocurrencies online and accessing Web 3 via special apps or extensions," in a bid to make the emerging technologies more "mainstream."  The addition of Ethereum Web 3 API is a part of Opera's initiative to support "the largest community of developers building Dapps" and take part in the significant "momentum" behind it.
"Our hope with this launch is that this step will accelerate the transition of cryptocurrencies from speculation and investment to being used for actual payments and transactions in your daily lives," the company further explains their intentions.
The addition of the API was announced in early August, just months after Opera launched a mobile crypto wallet built into the beta version of its Android browser. Opera previously partnered with blockchain advisory and financial services firm Ledger Capital, looking to explore possible blockchain applications across its entire ecosystem.
Instant PayPal withdrawals now available for all Coinbase U.S. customers
Coinbase announced today that they'll be allowing its US customers to instantly withdraw their Coinbase balances to PayPal. Thanks to this initiative, Americans on Coinbase will now have faster and easier access to their funds. The withdrawals will also be free and won't incur any fees.
Prior to this PayPal integration, US customers were forced to withdraw their funds through either an ACH or a Federal Wire account. Withdrawing funds this way isn't the most liquid way to get your funds, as it takes up to two business days to complete a withdrawal.
"Coinbase customers have been clear: you want to be a part of the open financial system. We believe that means more than just owning cryptocurrency — it means having the flexibility to use it how and when you want. This integration is a big step forward in realizing that vision, allowing you to smoothly and instantly transfer your funds to cash," explains Coinbase.
To get started, simply sign in to Coinbase and link your PayPal account to your Coinbase account. Select your PayPal account as a payment option when withdrawing your cash balance to move your funds instantly.

CaptainAltcoin's writers and guest post authors may or may not have a vested interest in any of the mentioned projects and businesses. None of the content on CaptainAltcoin is investment advice nor is it a replacement for advice from a certified financial planner. The views expressed in this article are those of the author and do not necessarily reflect the official policy or position of CaptainAltcoin.com