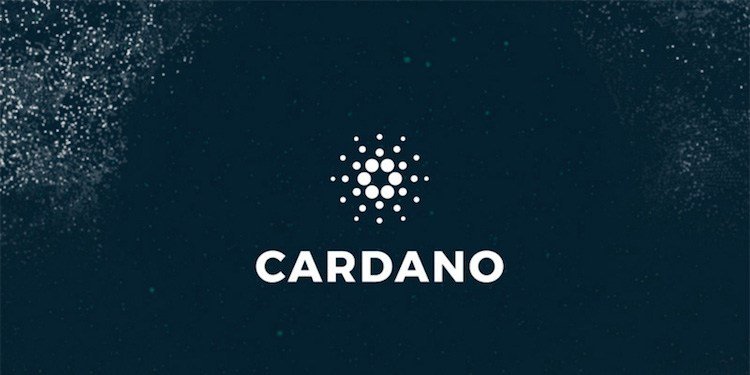 ADA has been through one hell of a rollercoaster during the previous few months. Reaching April with a price of measly $0.14 USD, it has been one of the main beneficiaries of the April's bullrun. At the height of this run, ADA was priced at around $0.37 USD, almost tripling in value in a very short period of time. The month of May came around and brought a bit of a downtrend which affected the entire crypto market, including ADA. Its price kept falling down and at one point, near the end of May it reached $0.17 USD, threatening to lose everything it gained in the previous period. However, Bitcoin has since decided to stop falling at around $7500-7600 USD and grant us some sideways action, which has allowed a few coins to consolidate and recover a bit.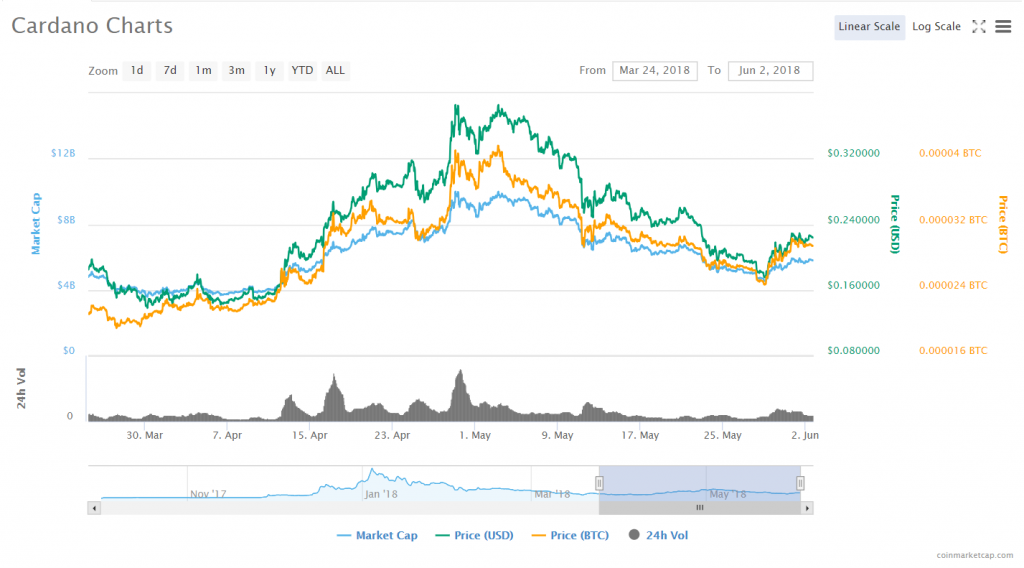 Right now the coin is experiencing some upwards momentum, recovering around 12% in the last week or so to reach its current price of $0.224587 USD. A resistance is detected at $0.23 USD, and if this number is broken we could see ADA run for a while, with traders predicting it could reach $0.35 USD before the end of the run.
The news around the project suggest reasons to be bullish as well. IOHK team, led by Charles Hoskinson, is working hard to fulfill their roadmap goals. Mr. Hoskinson recently tweeted about launching the latest version of the Cardano mainnet. He was short and concise in his announcement, simply posting:
"Cardano 1.2 is out!"
Among other features added in this version of the mainnet, the support for paper wallet creation stands out. There have also been updates around two ADA testnets. One of them is named KEVM and represents the first time the semantics of the Ethereum Virtual Machine have been realized on the Cardano blockchain, signaling an important step forward for the project. This testnet enables developers to take the existing applications and execute them on KVEM. The testnet was launched alongside Cardano 1.2 mainnet.
The other testnet is called IELE. Its launch will be coming in July and it will serve as Cardano's native virtual machine. With the launch of IELE, developers will become able to "write, compile and run smart contracts with improved security and performance."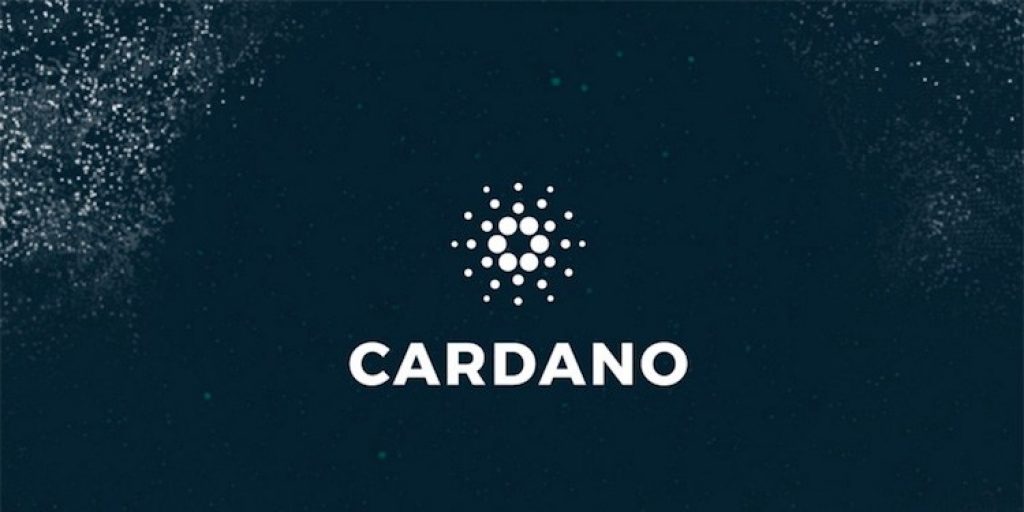 The work is far from being over for Cardano and IOHK. The project ultimately wants to become "Ethereum 2.0", a third generation blockchain that will offer scalability and performance never before seen on Ethereum or on any other platform. Known for its "tech first" approach, Cardano is currently focused on its roadmap, with the upcoming milestone (named "Basho") aiming to deliver performance, security and scalability improvements. Mr. Hoskinson confirmed this by posting the following tweet:
"So you know what we are going to do now that Cardano 1.2 is out? Start getting Cardano 1.3 ready for QA. That boulder ain't going to push itself up the hill!"
An investor needs to thoroughly inspect a project before he decides to invest in it. This hasn't been the case with a lot of people who invested into crypto. People are collecting millions of dollars for projects that rest solely on hype in a matter of hours. ADA has so far seemingly chosen to avoid the hype and focus on building up good fundamentals. They have a dedicated, experienced team working hard on delivering a working product. At the end of the day, projects which aim for long term live to see the long term. ADA is definitely one such project and people predicting it could reach numbers of 2.5 dollars per coin by the end of 2018 have legitimate reasons for thinking like that.

CaptainAltcoin's writers and guest post authors may or may not have a vested interest in any of the mentioned projects and businesses. None of the content on CaptainAltcoin is investment advice nor is it a replacement for advice from a certified financial planner. The views expressed in this article are those of the author and do not necessarily reflect the official policy or position of CaptainAltcoin.com