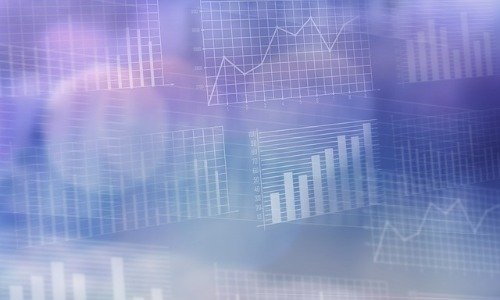 The dominating heuristics in the crypto space is the BTFD rule – buy the f…. dip. However, this dip is threatening to become a real sink to the deepest of bottoms and it is hard to determine a good entrance point.
Bitcoin's free fall took a pause today but if we are listening to majority of analysts of different backgrounds, the bottom is not in yet.
Naysayers say that trend will extend to $0 but it won't. Bitcoin has already based and no one should believe even if it took another leg down that bitcoin will vanish. Opinions differ about where the bottom is, though, spanning from $1k-$3.5k
Bottom is at $1k
Stephen Innes, head of Asia Pacific trading at Oanda believes further regulatory hurdles will push bitcoin below the next psychological level at $5,000, with further declines likely.
"The digital token fell as much as 6.3% to $5,202, having plunged through a critical resistance level Wednesday after a period of relative tranquility," he wrote.

"I remain incredibly bearish on BTC with the $1,000 level looking as likely as $10,000. But this is from a longstanding and unwavering view that regulators and the banking system will continue to push back against the rise of virtual markets, and will undoubtedly burst crypto's balloon as the $5,000 cliff edge is approaching fast," he said.
Bottom is in $3k-$3.5k
Weekly MA200 that bitcoin hasn't touched for 3 years and analysts expect it to be the ultimate support level for the king of cryptocurrencies.
still too many longs open. last leg to 3k, where weekly MA200 is waiting

— CryptoWolf (@IamCryptoWolf) November 20, 2018
After logging six losing sessions over the previous seven, analyst Jani Ziedins of CrackedMarket said a short-term bottom may be around the corner and those brave enough could be in for some lucrative gains.
"Look for the selling to continue over the next few days, but a bounce off of $3.5k-ish that returns to $5k is likely. While that doesn't sound like a lot given the latest tumble, a bounce from $3.5k to $5k is a nearly 50% payout for just a few days of work," he wrote.

"This is not for the faint of heart, but there will be nice rewards for those willing to jump aboard the inevitable bounce."
Ethereum is another story – $100 here we come
Forbes has published an interesting article back in September about possible outcome for the now 3rd crypto of the market – Ethereum. The author discusses the hidden danger for Ethereum in the form of the ICOs and their ETH holdings.
"There is a huge group of outfits rich in ethereum, spending in fiat. That fiat must be covered in sales of ethereum. Their money flow has to be out of ethereum into fiat. Ethereum was the currency they got paid in and it is fading fast, no sensible startup would hold onto it, when they must pay bills in 'real' money. This is what is dragging heavily on ethereum. When it will stop is hard to know.
This flow can reverse and will when a next generation of ICOs come to market and people buy ethereum to buy tokens.
It doesn't take a Nostradamus to see the ethereum trend. If it doesn't base now, it is on its way to $100. That's the way bubbles and crashes work. "
We already covered the topic of ICO treasuries and how much money is left in those wallets. ICOs hold around 3.57 million ETH in their wallets which makes 3.5% of the total ether supply. The sell off of the ethers ICOs hold is still not happening – they only sold around 2% of the holdings in the last 2 months, 64% in aggregate. The price of ether is too low and is probably the biggest reason these teams are not unloading their ETH as it makes little sense right now. But once we see a trend reversal, lots of cryptos could go up but Ethereum might not be in that crew – a sell-off by ICOs is completely plausible development of the situation.
ADA sitting at a support
ADA is still in the billion club of the crypto market, a chosen group that is shrinking with each passing week. It is still too high of a valuation for a project that has nothing but a buggy wallet. This is not a jab towards ADA that has one of the most solid teams working on it behind the scenes. Realistic market cap for ADA is at least 3x smaller than the current one so there is still some way to go before the bottom is touched. Traders were not too analysis happy when it comes to ADA but we picked out couple of interesting predictions:
$ADA low for 2018 is on Sept 12 like vast majority of other alts.

>Price is now sitting on 1k-1030 sat support again
>Daily close below 965 sats and I would expect a big drop
>Weekly resistance is previous trade take profit near 1300

Quite a few coins looking like this… pic.twitter.com/CQn5TOARxJ

— Luke Martin (@VentureCoinist) November 21, 2018
I wanted to share something I saved from the last bull run that helps me keep some perspective $ADA #Cardano pic.twitter.com/rCN5FSUSxF

— Crypto Goat (@the_cryptogoat) November 18, 2018

CaptainAltcoin's writers and guest post authors may or may not have a vested interest in any of the mentioned projects and businesses. None of the content on CaptainAltcoin is investment advice nor is it a replacement for advice from a certified financial planner. The views expressed in this article are those of the author and do not necessarily reflect the official policy or position of CaptainAltcoin.com