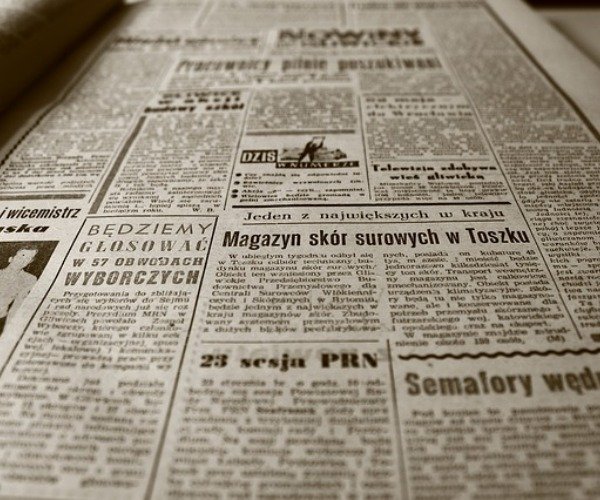 Bitcoin Private responds to accusations of pre-mine
Data aggregating website CoinMetrics recently released a damning report on Bitcoin Private, popular privacy-focused hybrid fork of Bitcoin and ZClassic. The report reveals that independent auditors found discrepancies in BTCP's reported and actual total supply; while BTCP team originally claimed that their coin's supply is fixed at Bitcoin-like 21 million with 0 pre-mining, auditors found that more than 2 million BTCP were pre-mined during the project's fork. Bitcoin Private team were quick to respond to the allegations, releasing their statement just a day after the controversy surfaced.
Claiming no prior knowledge of the pre-mine, Bitcoin Private team reports they've immediately started their own internal research into the situation. Confirming the mathematical accuracy of the auditor's findings, they remained adamant that the final holder of these pre-mined funds wasn't someone within the team. The team released a timeline of events pertaining to the underlying issue set forth in the CoinMetrics report:
"A bounty for a specific issue was posted, which can be seen here: https://github.com/BTCPrivate/BitcoinPrivate/issues/3
A developer accepted the bounty, becoming a BTCP developer. He was promoted to a contributor on GitHub, allowing him to merge pull requests.
The developer completes the issue, merges his own code, and is sent his reward. One line of code is missing which allows the fork mine to be exploited due to the nodes not properly verifying the falsified fork blocks. The code can be found here and was merged on January 5: https://github.com/BTCPrivate/BitcoinPrivate/pull/27/files#diff-7ec3c68a81efff79b6ca22ac1f1eabbaR3363. The missing line of code is as follows: || tx.vout.size() > 1. We determined this after the CoinMetrics report was released.
After collecting the bounty, the developer in question stopped working on the BTCP project. The contribution team has not heard from him since January. We have reached out to him for comment.
During the publicly announced fork mine, a bad actor exploited this bug, creating 2 million coins. It went unnoticed by the contribution team until it was uncovered by CoinMetrics."
Praising the benefits of their open-source development philosophy, the team went on to lament the negative attributes of it. Bad outside actors can exploit such environments and BTCP believe that this is exactly what happened here. While the team admits that bugs and exploits are a common occurrence in crypto development, they remain adamant that open source development is the way to go into the future. They added that this particular exploit could only be taken advantage of during the fork mine, which already occurred earlier this year. As such, they conclude that this particular exploit will not happen again.
Finally, BTCP revealed how they intend to fix the current over-supply situation:
"CoinMetrics has stated they believe less than 20k legitimate BTCP coins exist in shielded addresses along with 1.7–1.8 million illegitimate coins. Our team is favoring an option to hard fork and remove all shielded coins from existence. While this would cause the 20k legitimate coins to disappear, we believe this is preferable to the alternative of leaving the 1.7–1.8 million illegitimate coins in circulation."
Genesis Vision Forex trading launched
Genesis Vision, a decentralized platform connecting managers, brokers, traders, exchanges and letting them access a diverse range of assets via one interface, today officially expanded its asset offering by allowing its members to trade in "the beautiful world of Forex". This has been made possible thanks to their integration with a broker company called Just2Trade Online Ltd.
Comparing the Forex introduction onto what was originally a crypto-focused platform to "building a bridge from two opposite shores", both GV and Just2Trade Online made sure to address potential legal, financial and technical issues that could come with this. Apparently both teams felt that every issue was successfully dealt with and have decided to go forward with the full integration.
Genesis Vision managers can now create ECN accounts, which provide access to no less than 53 Forex instruments, three different types of precious metals, three different CFDs on energy sources, 13 CFDs on indices, with even a couple of cryptocurrencies added into the mix. Tight spreads, high execution speeds, democratic fees, maximum leverage of 1:100. Scalping and automated trading are among the features GV users are able to enjoy by selecting Just2Trade as their broker of choice.
The service is limited to fully KYC-confirmed users, with USA residents unable to access it as well. The service is supported by MetaTrader 4 trading bot software, a staple of Just2Trade's market dealings. The service will sporadically be limited during the winter holidays (31st of December, 1st and 2nd of January) after which GV users can expect to use it without any problems.
Litecoin gets tough with a UFC partnership
Litecoin Foundation announced that they've struck a partnership with none other than UFC, the world's premier mixed martial arts organization. According to the terms of this partnership, Litecoin will support UFC 232: Jones vs Gustaffson 2 event.
"This epic event, which features the highly anticipated main event rematch between former UFC light heavyweight champion Jon Jones against UFC light heavyweight Alexander Gustafsson, will take place this Saturday, December 29 at the Forum in Inglewood, California," explains the foundation.
Litecoin will act as the event's official cryptocurrency partner, making this the first time the worlds of UFC and cryptocurrency collided. The Foundation hopes that this highly anticipated martial arts event will "spark interest and drive engagement with people from all walks of life who may have never heard of Litecoin or cryptocurrency before."
Adding that they see many parallels in the way UFC community propped up the platform to what they did and want to keep doing themselves, Litecoin Foundation confirmed they hope this partnership will continue to develop further.
BBVA reveals 4 blockchain solutions to shine in 2019
Well-known Spanish financial giant BBVA analyzed the crypto markets to explore the development of blockchain in recent years, determine its current challenges and figure out what the year ahead might bring to investors. The research was handled by BBVA Next Technologies, the software engineering wing of the company specializing in emerging technologies.
Saying that the period behind was one focused on "exploration", BBVA claims the time was used to determine blockchain's potential, understand its limits and define the regulatory framework in which it can operate. Citing the current, third wave of blockchains as one that will carry the torch in the upcoming year, they also name a couple of challenges these projects will have to address to succeed:
Scalability: the ability to increase transactions per second, while maintaining security.
Privacy: the need to establish private channels between players.
Sustainability: the need to move away from the current financing model based on ICOs (through which 'tokens' are generated to provide an initial cash flow), towards a model in which companies receive a steady flow of money over time to be able to be more sustainable
Governance: those actions to create and update the implicit or explicit rules of a blockchain system. These rules can be code, laws, processes or responsibilities.
Interoperability: the ability of the different blockchain platforms to communicate with each other and with the infrastructures of the traditional financial system.
According to their report, 4 projects are currently best equipped to deal with the issues above: Tezos, Cardano, Enigma and IOTA. Check out their complete analysis here to learn why exactly they feel this way.

CaptainAltcoin's writers and guest post authors may or may not have a vested interest in any of the mentioned projects and businesses. None of the content on CaptainAltcoin is investment advice nor is it a replacement for advice from a certified financial planner. The views expressed in this article are those of the author and do not necessarily reflect the official policy or position of CaptainAltcoin.com