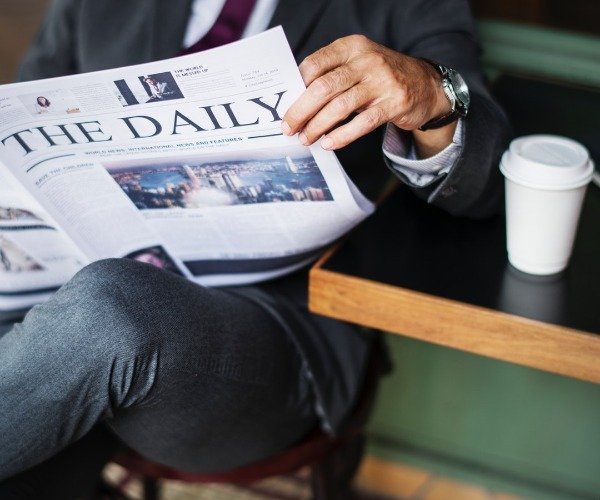 OKEX blamed for Bitcoin Cash market manipulation
World's second biggest exchange OKEX recently found itself in some hot waters, related to the November 15th hard fork of Bitcoin Cash.
Several sources accused the exchange of market manipulation, due to the fact that the exchange decided to change the settlement date of its Bitcoin Cash futures contracts from 9:00am to 10:00am of November 14th, citing the fork that happened just a day later as the reason for this.
As you can read in detail in this Medium post, this meant that "for each short position carried in the contract, OKEx implicitly imposed a fixed loss on the notional amount, delivering the contract 20% higher vs fair value. "
A direct result of this manipulation was that 296,316.51 BCH worth of contracts ended up being settled at $80 higher vs ABC, causing a loss of $24 million to the market's short positions.
"This is indicative of outright market manipulation and one of the more serious acts of fraud in the history of limit order book trading in the cryptocurrency markets," claims the post mentioned above.
After these events transpired, OKEx exchange sent a circular e-mail to its users explaining that the futures settlement change was "based on the consideration of market integrity and customer interests."
"In the absence of evidence, Amber AI alleged us for trading against our own customers and manipulating the markets," OKEX explained, adding:
"These are completely false allegations and the defamatory statements have caused serious damages to OKEx's reputation."
The exchange is apparently considering legal action against Amber AI, a global, diversified electronic trading and technology firm which happens to be the owner of the Medium blog which published the disputed article. The article does offer some incriminating evidence against the exchange so it remains to be seen how this develops further.
European Blockchain Association to feature an impressive lineup of banks
European Union has clearly decided to take cryptocurrency more seriously than before, as its European Commission announced that they'll be launching a new blockchain association next year.
The association will be called International Association for Trusted Blockchain Applications (IATBA) and is expected to become operational by the first quarter of 2019.
The initiative to kick off this project was announced at a recent EU blockchain event called "Bringing industries together for Europe to lead in blockchain technologies," held on November 20th in Brussels, Belgium.
It has already attracted serious Fintech market players like BBVA, which just recently confirmed its membership in the association.
As the EC itself announced, this association will work to promote interoperability between blockchain/distributed ledger technologies, develop sector-specific guidelines and protocols, promote EU standards across the world and provide information for the implementation of Europe's blockchain strategy.
The association will be closely related to the European Blockchain Partnership (EBP), which has already been signed by 27 countries.
Uphold exchange targeted by a Black Friday scam e-mail promotion
Reddit user bat-chriscat posted this thread yesterday, revealing a new e-mail based scam pretending to be related to the popular crypto exchange Uphold.
Claiming to be a special promotion launched by Uphold, the e-mail uses the usual scammer template of asking people to send cryptocurrency to a "special" address which will later on send an increased amount of currency back to the sender. The scam promises a return of 15% on your original "investment".
This time, the scam suggests to wait until the Black Friday (which is coming this week) to receive your cryptocurrency, citing "fair play" reasons for the delay.
The scam is a rather ambitious one (considering they suggest that the maximum deposit one can send them is 50 BTC), even though it's aimed at one of the smaller exchanges on the market.
Uphold has been quick to react to the news of these e-mails spreading around. Posting a tweet on their official Twitter, they said the following:
"IMPORTANT SECURITY UPDATE: You may have received an email titled, 'Black Friday 15% discount on BTC!. THIS EMAIL WAS NOT SENT FROM UPHOLD. Do not send funds to the address given. Do not click on the link. We are investigating."
It was later revealed that the exchange's e-mail servers have apparently been phished, giving scammers temporary control over Uphold's e-mail address. the project soon released an update on the situation, confirming that the attack has been contained and that everything went back to normal.
https://twitter.com/UpholdInc/status/1065469238557663232
Bitcoin Lightning Network load increases by 300%
Popular Bitcoin focused payment protocol Lightning Network has seen a dramatic increase of usage during the last couple of days.
As per data provided by LongHash, the total amount of LN channels on the network is sitting at 15802, with 441.2244 BTC (over $2 million) stored in them.
The massive growth took place in just over 10 days, coinciding with the overall market drop that we've been experiencing in the same time frame. The increased activity on the Lightning Network could have contributed to the overall drop in price.
Another event this LN activity coincided with was the BCH hard fork. As Lightning Network is seen as a direct competitor to what BCH wants to do (providing a Bitcoin that behaves as digital cash), it is possible that recent troubles BCH has been experiencing led to a number of its community members switching to LN.
Bitcoin mining hash rate drops by 50% since August this year
In a piece of news that was expected after the recent Bitcoin price woes, the most popular and valuable cryptocurrency in the world saw almost 50% of its miners abandon the network.
Peaking at 64 quintillion/exahashes a second in August of 2018, the network is currently sitting at 34 quintillion.
The recent downturn of hashing power is the first one the network has experienced since 2015.
There are several reasons that can explain the drop, besides the fact that Bitcoin mining obviously isn't as lucrative as it used to be.
Sichuan and other mining hot zones in China have apparently experienced a dry season this year, making the electricity more expensive; combined with a drop in BTC price, we can understand why miners decided to put their efforts on hold.
Mining companies have been experiencing a drop in fortunes as well. Popular ASIC manufacturer Canaan recently cancelled their IPO and Giga Watt, a mining-focused startup, recently filed for bankruptcy.
This downturn will not affect Bitcoin network in any major ways, as the mining difficulty will self-adjust soon enough. It will however signal a period where miners will be more likely to receive higher mining rewards, which could ultimately bring an increase in hash rate in the future.

CaptainAltcoin's writers and guest post authors may or may not have a vested interest in any of the mentioned projects and businesses. None of the content on CaptainAltcoin is investment advice nor is it a replacement for advice from a certified financial planner. The views expressed in this article are those of the author and do not necessarily reflect the official policy or position of CaptainAltcoin.com