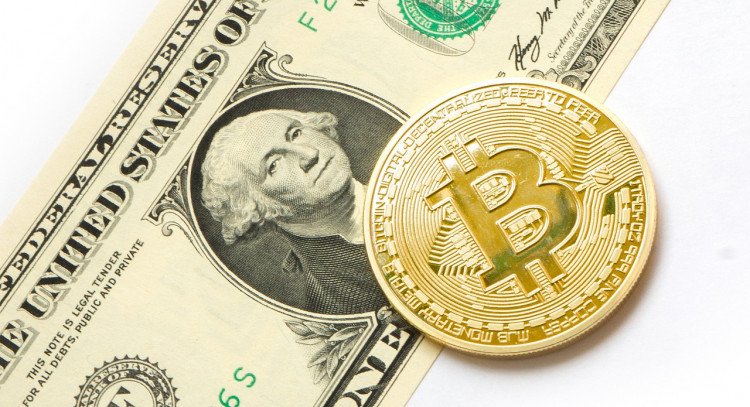 Bitcoin is "anything but" a store of useful value, said Janet Yellen, former chairman of the U.S. Federal Reserve, this Monday as she gave a speech at Kitco, a Canadian news outlet.
Speaking during an interview at Canada's FinTech Forum 2018 in Montreal, Yellen, who came to fame in the crypto community last year as the target of the now infamous "Buy Bitcoin" session at a meeting of the House Financial Services Committee, doubled her earlier criticism of the coin.
"For a long time it has been thought that for something to be a useful currency, it must be a source of stable value, and Bitcoin is everything but," she said, continuing:
"It is not used for many transactions, it is not a stable source of value and it is not an efficient means of processing payments. It is very slow in handling payments. It has difficulties because of its very decentralized nature.
Having been present during Yellen's speech, Satoshi Portal CEO Francis Pouliot was one of the first to denounce her words on social networks, describing them as "The official opinions of people not sympathetic to Bitcoin, courtesy of the FED".
At a press conference in December last year, Yellen also called Bitcoin a "highly speculative asset" and "not a source of stable value. He also pointed out that the FED was not considering the concept of a digital currency issued by the state at the time.
Yellen's speech on Monday highlights not only her earlier comments on cryptography, but also those made earlier this month by economist Nouriel Roubini, a critic of crypto currency who anticipates the failure of the entire ecosystem.
Commentators have criticized Roubini for his statements, arguing that his lack of understanding of decentralized currency has led him, like Yellen, to draw false conclusions about its resilience.
"I can very clearly see a bubble when I see it, and for me, this whole space has been the mother and father of all financial bubbles and is now on its way to burst," he told CoinTelegraph during an appearance at BlockShow Americas in August.
Statements like this are never lacking, and clearly Yellen and Roubini are not the only ones who think like that, on several occasions we have highlighted regulators, political leaders and banking personalities criticizing crypto currencies.
What is true is that all these predictions are made on the basis of the opinions and knowledge of those who issue them, but none of them really owns the truth, just as the enthusiasts of the crypto coins do not. We simply have to wait for time to lead the way for digital currencies.
Certainly there are many people outside the ecosystem who criticize it without being fully nourished by the subject how to speak and that is a point against them. Those who live and work in this world are the ones who really understand how complex it is and how delicate it is to give a prognosis simply by knowing the basics of the subject.
---
What are bitcoin forks and how many of them are there?
---
On the other hand, it should also be noted that people like Yellen have spent a good part of their lives on the economic frontline. But at the end of the day, all that's left to do is wait and see what prognosis turns out to be the right one.
However, in order to give an opinion on something, you have to put in the work to understand it. As Charlie Munger said "The ability to destroy your ideas rapidly instead of slowly when the occasion is right is one of the most valuable things. You have to work hard on it. Ask yourself what are the arguments on the other side. It's bad to have an opinion you're proud of if you can't state the arguments for the other side better than your opponents. This is a great mental discipline."
Most ardent bitcoin critics didn't put in the work, don't martial their arguments and are victims of confirmation bias and self-preserving impulse as bitcoin might displace them and fields they work in.

CaptainAltcoin's writers and guest post authors may or may not have a vested interest in any of the mentioned projects and businesses. None of the content on CaptainAltcoin is investment advice nor is it a replacement for advice from a certified financial planner. The views expressed in this article are those of the author and do not necessarily reflect the official policy or position of CaptainAltcoin.com