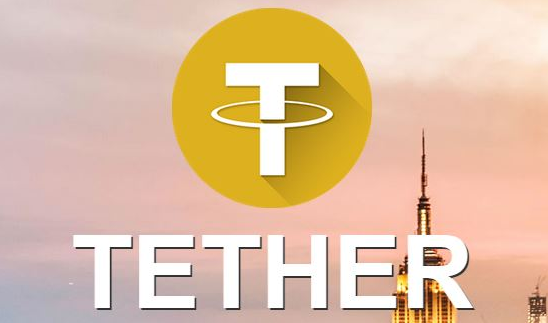 After recently completing an audit that wasn't really an audit, Tether decided to enter the news cycle once again, this time with an even better update for its fans and the market in general: Just hours ago it was announced that Tether has printed out $250 million dollars worth of new tokens.
The announcement was picked up by a twitter account @BotFomo which tweeted out the following:
ALERT: Tether has just granted 250,000,000 USDT https://omniexplorer.info/lookupadd.aspx?address=3MbYQMMmSkC3AgWkj9FMo5LsPTW1zBTwXL … – Mon Jun 25 14:06:13 2018
The account is a bot designed by Whalepool, a community of daytraders which focuses on delivering accurate information about Bitcoin and the crypto market. As per the transaction posted above, new Tethers have been printed in the afternoon of June 25th, making them available to invest into various crypto projects. This latest minting will see the TetherUS total supply raised to 3,020,000,000 tokens.
Last Tether printing happened on May 18th, when the exact same sum of $250 million tokens was released. The market reacted positively back then, experiencing a massive green candle right after the news dropped. We saw a similar reaction today as well, as Bitcoin's price surged from $6120 USD to $6319 USD in less than an hour post announcement (per coinmarketcap). Binance data suggests an even bigger pump, as the price there went from $5750 USD all the way up to $6350 USD.

Printing new Tether has always been seen as a bullish sign. Charlie Lee tweeted out in reaction to the announcement:
"Generally, this has been a precursor of price going up. Tether gets printed when people deposit USD and get USDT back. This USDT will then be used to buy crypto. This is similar to someone depositing $250MM to exchanges. Of course, that doesn't mean they will buy right away. DYOR"
Other Tether prints that happened in 2018 usually brought about a day or two of positive price action followed by a dump to levels way below where the tether was printed. A couple of things need to be considered here: previous printings happened during the market's bear run which saw it drop from late December ATH's to its low Q2 levels. Many analysts feel that said bear market is coming to a close as the bears are running out of sell power. TA professionals agree that Bitcoin bottom has almost been reached and see bullish signs forming in their charts, which could imply that this recent Tether print could lead to a longer period of positive price action. We should also remember that Tether prints from 2017 bull market usually led to significant pumps.
---
Read: Best Bitcoin Exchanges 2018
---
While some feel this could lead to a new market uptrend, others chose to remain grounded with their expectations. A reddit user Del_Wrex comments:
"The last few grants have done jack shit. This is evidence that there's more demand for Tether right now. With no new (real) money getting injected, prepare for $5500. I'm sure I'll get downvotes by reddit moonbois who still have yet to capitulate. See you next 10% drop."
Some have suggested that Tether printings tend to statistically bring about price drops. Twitter user CryptoMite@CryptoM173 confirms this:
"That's overwhelmingly the case. The "tether pump" narrative should've died along with bitfinex'd's credibility. Even the tether generated near the end of the bull run can be chalked up to prepping for a mass sell-off, along with supply for fomo buyers IMO."
This sentiment is more in line with previous market trends; a bearish outcome seems likely as BTC could be looking to "bart simpson" its way down and negate all the positive gains in a single red candle. For now, the price is slowly rising, with a 7.80% gain in the last 24 hours. The volume has been slowly going up as well, with Binance clocking almost 292 million worth of BTC/USDT trading in the same time frame. It remains to be seen what the future holds but many will be clutching their pearls that this latest development isn't just a bit of hopium for the masses, but rather a veritable start of the long-awaited bull run.

CaptainAltcoin's writers and guest post authors may or may not have a vested interest in any of the mentioned projects and businesses. None of the content on CaptainAltcoin is investment advice nor is it a replacement for advice from a certified financial planner. The views expressed in this article are those of the author and do not necessarily reflect the official policy or position of CaptainAltcoin.com