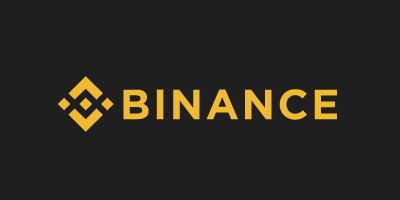 BNB, the one coin that always manages to avoid negative effects of Bitcoin's movements, had a rather tumultuous month of July. Its price fell from the early monthly highs of $14,99 USD/227429 satoshi to the July 24th lows of $11,75 USD/149694 satoshi. Since then the coin entered a solid uptrend which saw it rise to its current values. Speaking of those, at the moment of writing you were able to purchase a single BNB coin for $13.61 USD (a 0.49% drop in the last 24 hours)/188272 satoshi.
Looking at its daily trade volume, BNB clocks at 11,233 BTC, representing one of the most traded cryptocurrencies out there. Considering the real world utility of this coin we can expect these volumes to stay high in the future, even though previous reports suggested that Binance is artificially inflating them by bot trading. The currency sports a market cap of $1,299,302,023 USD which tucks it in comfortably on the 16th spot of the coinmarketcap's list of most valuable cryptocurrencies.
Trading View user BitcoinCompass posted the following analysis of the coin:

"BNB coin reached a critical level of 18700 sats after a hard bounce back from 14500. If it doesn't break here above 19000, then we are forming a bearish head and shoulders pattern that will take the coin back to support levels."
The most notable thing about this cryptocurrency is probably the fact that it has been the best performing cryptocurrency of 2018. Since the December highs we saw the markets of many a coin tumble down to shocking lows. However, BNB managed to weather this storm better than the rest of the pack, falling "only" 40% below its ATH's. This isn't that much when you consider that most coins have suffered 70%-90% losses in the same time frame. BNB has been performing quite well since it dropped to a yearly low on February 6th, managing to grow over 130% from those values.
---
Binance is one of the youngest exchanges but as our Binance crypto exchange guide shows, it swiftly became number 1 exchange worldwide.
---
In other news we recently saw Changpeng Zhao, the CEO of Binance, spoke to fortune.com regarding the future of blockchain. The man better known as CZ had a couple of hot takes that are and aren't that well spread out among the general crypto community. For the most part, he foresaw three things happening in the future:
The Future is Decentralized but Will Take a While to Arrive
CZ noted that decentralized dApps represent the future but highlighted that most of them are just proof of concept products or simple games that don't have longevity. He predicts that we will see this change by 2020, when dApps will start dominating e-commerce.
Popular Blockchains Are Under Threat
While Ethereum is the current ruler of smart contract based platforms, CZ feels that its dominance could soon be questioned. Many projects out there took the ETH formula and expanded on it; it is likely that projects like ADA, EOS, Tezos etc. could give restless nights to Vitalik.
The Cryptocurrency Market is Big Enough to Share
Finally, CZ claimed that there's enough room for everyone in the crypto market.
"In developed markets, there's more money to be made but more regulation and it's saturated with competition," he said. "We don't want to compete with Coinbase and Gemini. The strategy there requires lots of lawyers and lobbying."
Some more important tidbits of information regarding Binance recently came into the limelight. The exchange made its first official crypto venture purchase after buying Trust Wallet, a popular ERC-20 mobile wallet/dApp browser. This purchase highlights how much Binance, a platform that materialized almost out of nowhere in 2017, has in fact grown in this short amount of time. They also partnered up with another blockchain startup called Libra Credit to give the people an ability to take out loans collateralized by BNB tokens.
A report from Business Korea suggested that Binance is looking to expand into the South Korean market. The company has "hired Koreans as a local marketing director and a Binance Lab director," the publication added. Considering that South Korea has around 100 exchanges (out of which 31 are members of the Korean Blockchain Industry Association), Binance will be facing some tough competition. Binance also recently confirmed that Polymath (POLY) will be getting listed on its platform, after it was voted as the no.1 coin in the latest Community Coin of the Month voting. The much-maligned community voting system recently came under fire again, after it was insinuated that Mithril whales used fake accounts to vote their coin into the no.1 spot. Community suggests that improvements to this system should be made.
As things stand, Binance is, alongside Coinbase, the most respected exchange platform on the market. In spite of that, they haven't chosen to sit on their laurels. Projects like Binance's very own decentralized exchange, its very own blockchain mainnet titled Binance Chain (both expected by the end of 2018), Binance Labs and recent involvement in charity drives will only bring positives to the platform and its BNB coin. Judging by these upcoming projects, Binance plans on staying among the cream of the crop, if not even lifting itself up as the most dominant exchange on the market.

CaptainAltcoin's writers and guest post authors may or may not have a vested interest in any of the mentioned projects and businesses. None of the content on CaptainAltcoin is investment advice nor is it a replacement for advice from a certified financial planner. The views expressed in this article are those of the author and do not necessarily reflect the official policy or position of CaptainAltcoin.com