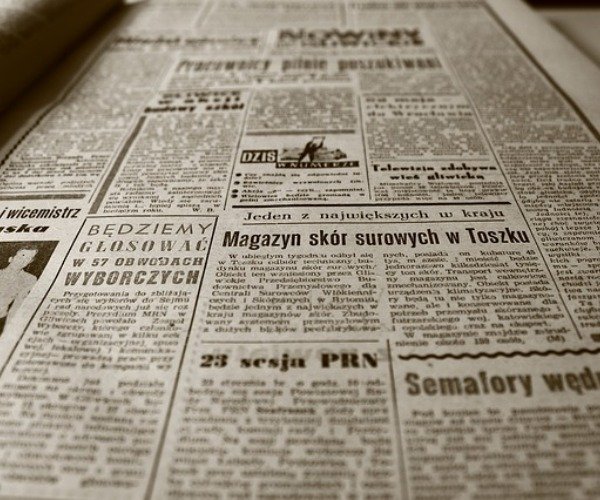 BCH fork battle over, BCH ABC is the winner of the name game?
In an announcement that was a surprise to many Coin Dance, a popular community-driven platform for aggregating data and offering services/statistics regarding Bitcoin and Bitcoin Cash, announced that BCH ABC is the official winner of the race towards the moniker of being BCH successor.
As you already know, BCH ABC and BCH SV were two projects that forked out of the Bitcoin Cash project, looking to draw most of the former BCH community to their side.
Early reports suggested that SV had an advantage and was a favorite for the title of BCH successor/bearer of the BCH ticker in the future.
Still, it would seem that the Craig Wright-supported SV failed to beat the Roger Ver-backed ABC thanks to a late influx of hashing power into the latter project. As per the announcement:
"The majority of businesses in the cryptocurrency ecosystem are now using Bitcoin Cash (BCH) to refer to the chain maintained by miners operating in consensus with the latest implementations from Bitcoin ABC, Bitcoin Unlimited, Bitprim, Bitcoin XT, bcash, and bchd."
To make matters clear, Coin Dance suggested that Bitcoin SV chain is now completely independent and not tied to BCH:
"A number of exchanges have added support for the Bitcoin SV chain under the Bitcoin SV (BSV / BCHSV) name but general app support is currently very limited."
The final nail in the coffin of BCH SV's hopes of winning the race was this sentence:
"We will continue to offer insights on Bitcoin (BTC), Bitcoin Cash (BCH), and Bitcoin SV (BSV) as needed."
What now remains is that exchanges start confirming which one of the forks they will treat as the official BCH successor and which one will they treat as a new blockchain. Huobi has seemingly already made its decision, and it's not a good one for BCH SV.
https://twitter.com/HuobiGlobal/status/1064165357080866816
AirToken to comply with the SEC settlement
The recent SEC settlement with two cryptocurrency projects, AirToken and Paragon, will be respected by at least one of the projects charged.
AirToken released a form notifying people who invested in the project tokens prior to October 5th, 2017, that they can ask to have their investment returned, with interest.
As a quick reminder, AirToken collected $15 million USD concluding with the ICO which were supposed to be used to finance "development of a token-denominated ecosystem, which starts with a smartphone app that allows users in emerging markets to earn tokens, exchange the cryptocurrencies to data while interacting with ads."
The company confirmed that they will pay out any claims in USD and are currently establishing how they'll pay out their dues under Section 12(a) of the US Securities Act. Investors who suffered losses by purchasing AirToken after the ICO will not be reimbursed for their losses. Our own Torsten Hartmann has more details here.
Switzerland approves a Bitcoin-based ETP carrying a ticker $HODL
Switzerland's Six Swiss Exchange will start trading a Bitcoin ETP with a ticker $HODL next week. Six is Switzerland's chief stock exchange, as well as the fourth largest in Europe.
The ETP is offered by Amun Crypto and will be contain seven cryptocurrencies.
Almost half (48%) of the ETF's assets will be invested in Bitcoin (BTC). The rest will be put in XRP, Bitcoin Cash, Ethereum, XLM, EOS and Litecoin.
Index behind the ETP has the following eligibility criteria:
$1b market cap (30 days)
$25m daily volume (30 days)
no stable or privacy coins
asset existed for more than 12 months
trades 33% of circulating supply (30 days)
The ETP (short for exchange traded product, not to be confused with ETF) will work as a collateralized debt security, with Amon planning to use proceeds from the sale of products to buy collateral for the underlying components and for "general corporate purposes". This Reddit thread provides a deeper overview of the product.
The ETP should suite both the institutional investors looking to invest into something other than securities as well as the average retail investor who currently has no access to crypto exchanges due to local regulatory impediments, claims Hany Rashwan, Amun's top executive.
What's interesting is that several ETF's (that were brought up in front of the US SEC) were touted as potential gateways into the world of crypto for institutional investors. We'll see if $HODL manages to deliver this increase of institutional investment in the near future.
Visa crypto prepaid debit cards are making their way into United States.
The entities looking to launch this enterprise are New York-based Metropolitan Commercial Bank and Foris Inc., a Jacksonville, Florida-headquartered affiliate of digital asset wallet provider Crypto.com.
The cards will not have annual/monthly/ATM withdrawal fees and can be ordered from the wallet and card app of the cryptocurrency payment platform.
The cards will enable its owners to purchase, sell, store, send and track cryptocurrencies, with the ability to spend the cryptocurrency in Visa-accepting stores.
The announcement comes after Crypto.com recently launched a similar Visa-based program in Singapore.

CaptainAltcoin's writers and guest post authors may or may not have a vested interest in any of the mentioned projects and businesses. None of the content on CaptainAltcoin is investment advice nor is it a replacement for advice from a certified financial planner. The views expressed in this article are those of the author and do not necessarily reflect the official policy or position of CaptainAltcoin.com