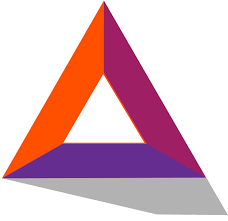 BAT's performance has been relatively bad during the last couple of weeks. The currency peaked at $0.302733/4256 satoshi on August 7th and has seen a monthly low on the 14th, when one BAT went for $0.164171/2749 satoshi. Since that the currency slightly bounced and went into a sideways pattern before falling off a cliff on September the 5th. BAT fell from $0.23/3201 satoshi all the way down to $0.13/2123 satoshi on the 12th, before seeing a slight recovery in the last couple of days.
Currently one BAT can be purchased for $0.162407 USD (2.23% rise in the last 24 hours)/2493 satoshi (2.42% rise in the last 24 hours). The daily trade volume is rather low, sitting at 457 BTC. With a market cap of $162,407,046, BAT is currently the world's 44th most valuable cryptocurrency.
Trader ZOGRAS offers this insight into BAT's technicals:

"On the daily chart, we observe a lateral trend in the range 0.000055-0.00002250, which opens up good prospects for medium-term trading. A distinctive feature is the lack of strong resistance and support zones, so the described channel can be punched in any direction. It is characteristic that inside the same platform the price of a coin when buying for USD and for BTC 0.70% may differ to 10%, which opens up opportunities for arbitrage trading."
He warns that BAT does not have a stable daily turnover and recommends not using stop-losses when trading it, as the currency can shift 20-30% in a short amount of time.
---
?Find out here how to use Ledger Nano S wallet and where to buy it
---
The project started holding a series of AMA's as of late; after Brendan Eich (CEO and co-founder) and Brian Bondy (CTO and co-founder) had their own, the third one in a row was handled by Dr. Johnny Ryan, Brave's Chief Policy and Industry Relations Officer. Mr. Ryan answered pre-submitted as well as live questions from Redditors which addressed a variety of topics including the GDPR (The EU General Data Protection Regulation), Ryan's position at the company, potential Google attempts to block Brave users, the state of the digital advertising industry and the potential influence that the evolving regulatory landscape can have on BAT and Brave adoption. Next AMA will take place on Wednesday, September 19th, and will feature Sergey Zhukovsky and Joel Reis, both Senior Software Engineers at Brave who work primarily on the mobile versions of the browser.
In other news, Brendan Eich provided Brave fans and investors with latest project stats:
Latest @Brave stats: 4M users (MAU), 21K verified channels, 26K publisher accounts.

We will step on gas w/ brave-core + BAT on mobile this fall, get past 5M easily by EOY, >= 12M next, adding BAT ad deals to token grants, making good on the promise of @attentiontoken economics.

— BrendanEich (@BrendanEich) September 2, 2018
Eich also recently gave an interview to the London Letter during which he spoke about his Mozilla history, BAT and its technology, ads and internet privacy, his project's vision on fixing the web and his project's plans in case of Ethereum going down (Brave is still an ERC-20 based project). The complete, in-depth interview can be seen here.
Read our comparison of Brave vs Firefox 2019 & 2020.
Brave team announced that Brave Ads public trial went live for MacOS, where Mac users will be able to contribute with their browser activity data in order to help Brave develop their machine learning algorithms. Another important update concerned a regulatory complaint filed with European data protection authorities against Google and other ad tech companies under Europe's GDPR. The complaint was filed by Dr Johnny Ryan of Brave, Jim Killock, Executive Director of the Open Rights Group and Michael Veale of University College London. The main goal of this complaint will be to formally notify European regulators of a massive and ongoing data breach that affects virtually every user on the web. Finally, Brave announced a partnership with Qwant, the European search engine that respects the privacy of its users. The main goal of this partnership will be to boost privacy on the Web by integrating Qwant as the default search engine in the Brave browser in France and Germany.
"Qwant becomes the search engine for Brave's desktop and mobile platforms for a European market of 150 million people, offering users a novel approach to browsing and searching that does not compromise their data."
BAT community is organizing a meet up in Bogotá, Colombia at Cafe De la Luna Lela (hosted by BAT Colombia in collaboration with BAT France) that will be held on the 25th of September. There was a similar event held in Indonesia; with updated merchandise in Brave store as well as merchandise giveaways that will apparently be held by the official BAT Community Twitter account, BAT is clearly amping up its efforts on the community engagement front.
BAT is certainly working on moving forward with their project development. An increased focus on the community is a clear sign of confidence in their product and desire to present it to a wider audience. And while the number of 4 million users has been breached, we should expect to see even more adoption once Brave Ads become ready for public consumption.

CaptainAltcoin's writers and guest post authors may or may not have a vested interest in any of the mentioned projects and businesses. None of the content on CaptainAltcoin is investment advice nor is it a replacement for advice from a certified financial planner. The views expressed in this article are those of the author and do not necessarily reflect the official policy or position of CaptainAltcoin.com