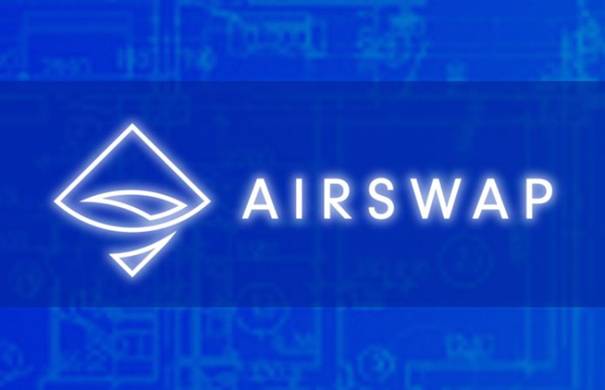 AirSwap is a New York and Hong Kong-based decentralized cryptocurrency exchange designed from the ground-up with privacy and security in mind. This new token exchange project is built on Ethereum and aims to provide customers with global, peer-to-peer trading with no intermediaries and zero trading fees (!).
To get the funding to create the exchange, AirSwap is creating its own virtual currency and launching the AirSwap token on October 10, which was originally scheduled to last until November 10, but sold out soon after the launch.
AirSwap has recently made headlines from partnering with other players in the crypto industry like Michael Novogratz, former Fortress hedge fund manager, who agreed on October 4 2017 to join the board of advisors at AirSwap. He told CNBC he's "fascinated to see the next wave of innovation in decentralized exchanges… AirSwap [is] a well-thought out platform with a fantastic team." The news has not been previously reported and follows Novogratz's plans to launch a $500 million digital assets fund through his firm, Galaxy Investment Partners (a NYC based multi-strategy investment firm that focuses on digital assets and blockchain technology).
AirSwap is a joint venture with Consensys, the largest Ethereum-focused startup in existence that is focused primarily on Ethereum building dApps, developer tools, and enterprise solutions.
Airswap Review – How Does AirSwap Exchange Work?
AirSwap is a decentralized crypto exchange platform primarily used to convert and trade Ethereum based assets between parties. The platform claims to put a bigger emphasis on privacy, security, and organizational transparency than other crypto exchanges currently available.
Private: Traditional crypto exchanges act as a middle man and they take a fee in exchange for facilitating a trade between two people. AirSwap, however, is a decentralized exchange with a peer-to-peer protocol, which means that users have the ability to discover and negotiate with counterparties in a safer and more intuitive environment. The AirSwap team has developed "a globally accessible, friction-free value network, supporting private and secure exchange between peers," with that goal in mind.
Secure: Decentralized crypto exchanges protect users from keeping their currency in potentially vulnerable third party exchange wallets. They also keep transactions more anonymous than on a centralized exchange. While centralized crypto exchanges are subjected to abuse, front-running, and attacks, AirSwap puts you in control of your assets because they do not entrust third parties to hold cryptographic assets. It is not recommended to hold coins at centralized exchanges because they present attractive targets to hackers. AirSwap solves this issue while still allowing their users to enjoy the benefits of an exchange. Michael Oved, co-founder of AirSwap, explains, "Funds on AirSwap are not held in a centralized account and therefore cannot be hacked."
Fair: This peer-to-peer exchange is a rather interesting project because it was designed from the ground up with decentralization in mind. Most crypto exchanges currently available suffer front-running and race conditions. AirSwap, on the other hand, was built with fairness in mind and sidesteps these problems.
AirSwap is built on the Swap protocol, which is a protocol to facilitate a true peer-to-peer ecosystem for trading tokens on the Ethereum blockchain. It is also intended to accelerate Ethereum ecosystem growth.
Click here to read the Swap whitepaper.
Essentially, the Swap protocol includes features for off-chain negotiation and on-chain settlement, and aims to offer a strong alternative to traditional crypto exchanges. The Swap protocol is intended to become a foundation for the asset trading ecosystem and using the protocol, parties can signal to others their intent to trade tokens. Once connected, counterparties freely communicate prices and transmit orders amongst themselves, and they can also request prices from an independent third party oracle to verify accuracy.
Finally, an Ethereum smart contract is used in order to fill orders on the Ethereum blockchain.
Swap protocol allows users to gain access to liquidity in a scalable, private, and fair way while still accessing the liquidity of a high-volume crypto exchange.
Swap protocol and Application Programming Interfaces (APIs) are extensible as well. Also, the developers encourage the community to build applications on the platform.
AirSwap Team
AirSwap's team is very strong and the company was launched by Don Mosites and Michael Oved. Oved is a veteran trader and a graduate of Carnegie Mellon. He is from Los Angeles and has experience at trading firm Virtu. Don Mosites, who is also a graduate of Carnegie Mellon, is a serial entrepreneur, full stack engineer, and a product designer with more than a decade of experience building products for Google, Zynga, and other companies. He is from Pittsburgh. As I already mentioned above, the company recently included Michael Novogratz as the advisor.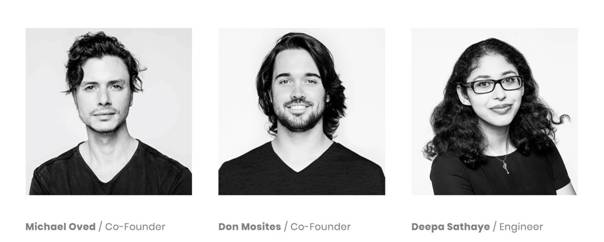 The team has top advisors such as Joseph Lubin, who is the co-founder of Ethereum, and Bill Tai, board director of BitFury, the world's largest Bitcoin Blockchain company. They join Clifford Hart, the former US ambassador to Hong Kong and Macau, Erika Karp, Cornerstone Capital CEO, Brock Pierce, chairman of the Bitcoin Foundation, Mina Teicher, Israel's former Chief Scientist, founder of Robot Heart George Mueller, and many other top advisors in the blockchain and cryptocurrency industry.
AirSwap (AST) Token Sale
The AirSwap's ICO kicked off on October 10 2017 and was originally scheduled to last until November 10, but the token quickly sold out in the early stages of the ICO.
The AirSwap ICO was enormously successful, having sold 150 million AST tokens for about $36 million. There were over 9,400 token buyers representing 135 countries around the world.
The ICO made headlines after an investor tried to buy a large number of AirSwap tokens (tried to send 1,700 Ether, worth about $574,000 at current exchange rates). The purchase didn't go through because the tokens had already sold out, but the investor still had to pay the $80,000 transaction fee to the Ethereum network.
How AST Works
AST is essentially a token for professional market makers, or simply makers, on the AirSwap decentralized exchange. Technically, any person can be a market maker. However, Airswap's goal is to target institutional investors and have these them serve as market makers. Makers have a crypto that they wish to exchange for another crypto at a selected price during a specified period. This is called providing liquidity, hence makers are also referred to as liquidity providers. It's worth noting that anyone can be a liquidity provider on the AirSwap DEX. All you need to do is to simply signal your intention to provide liquidity. You need to possess 100 AST to signal your intention to trade. A user can lock 100 AST for one week in order to establish 10 concurrent orders, which means that for 100 AST a user can trade an infinite amount of times and volume as long as they never have more than 10 open orders at the same time. However, this is highly subject to change because the AST confers voting power over the AirSwap platform, and holders are able to vote in order to change the properties of the lock system. They can increase or decrease the required amount of AST, which allows the economics to be adjusted to favor initial adoption, and then growth and protection of these powers.
The bid price is the price the maker offers to pay for an asset, while the ask price is the price that the maker wants to sell that same asset for. Liquidity providers typically hold large amounts of a specific asset. They make their money on the spread, or the difference between the two prices (ask price and bid price).
Liquidity takers accept a maker's bid or ask price. As I already said, Airswap exchange has no trading fees, so they can trade there for free. Even if they don't own AST, liquidity takers don't pay anything to discover makers via the AirSwap Indexer, using Oracle within the AirSwap Platform to make price suggestions for a given token pair, and/or settle the order via the Ethereum smart contract.
Conclusion
AirSwap's approach stands out and it seems that they have created a platform that does the impossible – the platform allows traders to complete peer-to-peer transactions safely, and lets traders retain access to their crypto tokens throughout the transaction process. Basically, you get the benefits of a LocalBitcoins-style transaction with the benefits of a crypto exchange.
Obviously, the AirSwap ICO was a blockbuster deal. The company has a great team and a number of high-profile advisors. Also, the fact that the company brought former hedge fund manager Michael Novogratz on board is a huge plus.
It seems that AirSwap just may be the future of decentralized crypto exchanges since it offers a solution with its P2P protocol, with the added bonus of users not having to pay fees.
For more information, visit AirSwap.io or read the Whitepaper.

CaptainAltcoin's writers and guest post authors may or may not have a vested interest in any of the mentioned projects and businesses. None of the content on CaptainAltcoin is investment advice nor is it a replacement for advice from a certified financial planner. The views expressed in this article are those of the author and do not necessarily reflect the official policy or position of CaptainAltcoin.com