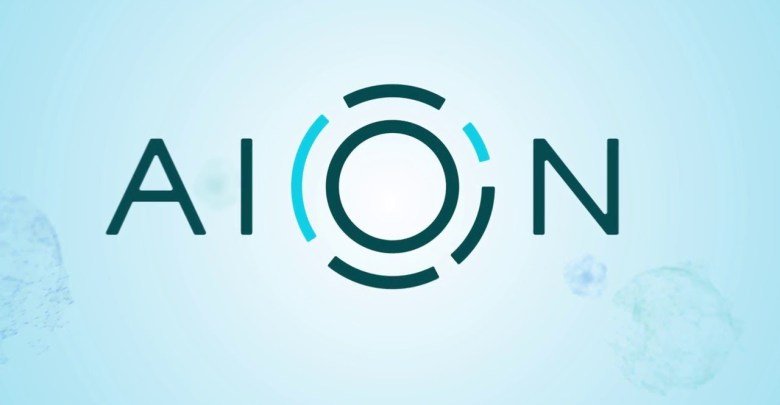 Remember when AION was priced above $2 USD? Well you probably don't as this was way back on July 9th. The coin saw its monthly highs a couple of days before, reaching $2.31 USD/30000 satoshi before beginning to drop in an apparent free-fall. That drop has continued throughout these past weeks, leading AION to its absolute monthly lows of $0.72 USD/9374 satoshi. August brought no change to this pattern as AION is currently riding the yearly lows train whose brakes are nowhere to be seen.

Right now you can purchase one AION for $0.489109 USD (21.01% rise in last 24 hours)/7414 satoshi (18.50% drop in last 24 hours). Daily trade volume is almost non-existent, sitting at 282 BTC. With a market cap of $68,330,937 USD, AION is currently the 70th most valuable cryptocurrency in the world.
Project's CEO Matt Spoke released a weekly update for July 30th which focused on a couple of highlights regarding the AION project. He announced that the team is planning on releasing detailed instructions about the upcoming token swap. He also confirmed his speaking engagement at the blockchain Futurist conference in Toronto. Mr. Spoke also confirmed that Ian Chan, recently left his spot as a senior partner at Deloitte and joined the AION team. His role with AION will be focused on technology management and monitoring. Among other things, Mr. Spoke said that AION team will be releasing previews of the AION virtual machine "soon", with work being done on the bridge and the rest of the kernel.
---
?Looking for Bitcoin Cash android wallet? Read this.
---
That was it for the July 30th "weekly" update, as the team hasn't posted anything new since then. Mr. Spoke can probably be excused for that, as he did have a couple of speaking arrangements to prepare for in the upcoming days/months. The mentioned Toronto Futurist one will take place on August 15th-16th and will be headlined by such names as Charles Hoskinson (IOHK), Larry King (famous USA TV host), Ryan Taylor (CEO of Dash Group) and  Anthony Di Iorio (co-founder of Ethereum). AION twitter team also confirmed that they will be attending the Elevate Blockchain conference on September 26th, again in Toronto, that will feature plenty of figures from the Fintech world who will look to explore the growth and ideas behind the blockchain technology. Matt Spoke will also be a guest speaker on an Invest Atlantic event that will be held on 17th and 18th of September in Charlottetown. Finally they applied for the SSXW 2019 event with a panel called "Building a Fair, Inclusive Society with Blockchain"; them taking part in this event will be subject to a community vote.
Among other news regarding this project, an important milestone stands out. Namely, AION's blockchain recently added its 900 thousandth block.
#AionNetwork Mainnet just hit a 900,000 block milestone. Thank You $Aion Miners, keep on hashing! https://t.co/PhFlurVeCC pic.twitter.com/cobfWZyh01

— Aion Network (@Aion_Network) August 12, 2018
While most of those blocks are apparently empty, about 15 projects are lined up for launch on top of AION by the end of the year so transactions will be coming soon enough. For now, many of those projects have required Aion to sign non-disclosure agreements so Aion is legally bound to keep that information confidential.
One partnership is seemingly bearing results though. Bitt, a Barbados blockchain startup recently partnered with the Centrale Bank van Curaçao en Sint Maarten (CBCS) to look into issuing a central bank-backed digital currency for the two nations. The two entities signed an MOU aimed at jointly examining the possibility of issuance of a digital Curaçao and Sint Maarten guilder to replace the current Netherlands Antillean guilder. The news comes just months after Bitt signed a similar MOU with the Eastern Caribbean Central Bank, a central banking institution that covers Anguilla, Antigua and Barbuda, the Commonwealth of Dominica, Grenada, Montserrat, St. Kitts and Nevis, Saint Lucia and St. Vincent and the Grenadines. Considering the Bitt's connection with AION and Matt Spoke's understanding with the Barbados government, it isn't unlikely that this company will have an important role in these upcoming national cryptocurrencies.
All the mentioned events and public appearances by Matt Spoke will ensure that AION gets more exposure. They are a clear sign that the company is slowly switching into marketing mode, now that the mainnet went live. This pretender on the interoperability throne has been keeping mostly to itself but should break out of its shell as the year winds down. AION owners and fans will be looking forward to news regarding the Aion Virtual Machine, developer toolkits, new wallets/exchanges and their staple token bridge project.

CaptainAltcoin's writers and guest post authors may or may not have a vested interest in any of the mentioned projects and businesses. None of the content on CaptainAltcoin is investment advice nor is it a replacement for advice from a certified financial planner. The views expressed in this article are those of the author and do not necessarily reflect the official policy or position of CaptainAltcoin.com