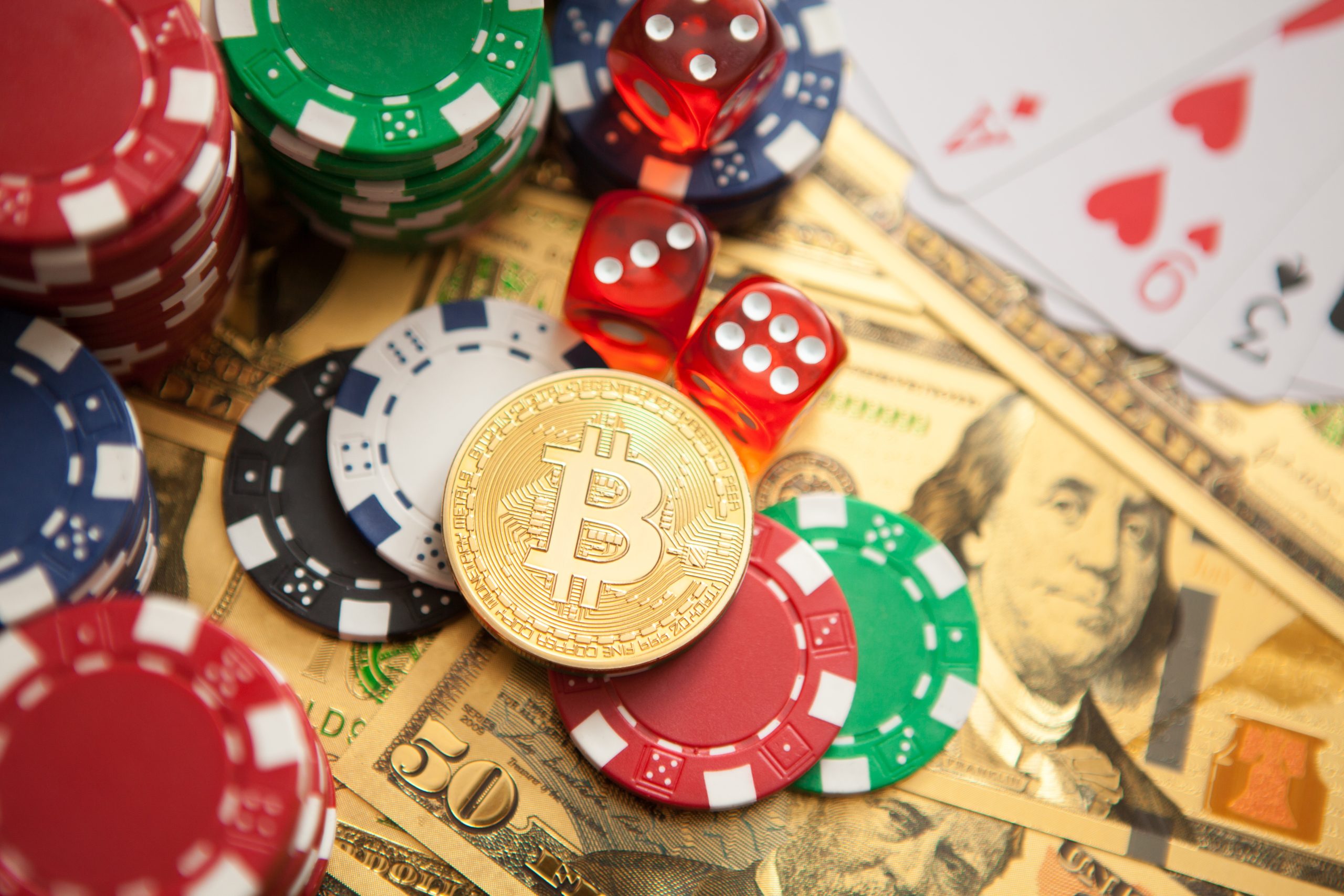 Though crypto casinos are still somewhat a new concept, it has quickly become one of the hottest trends of the decade. It combines online casinos and cryptocurrency, two trends that are also relatively popular. Despite this, some people have yet to try crypto casinos, as the experience can be intimidating. That's where crypto slots come into play. 
A brief overview of crypto slots 
Slots is a game where you spin the reels and hope for the best. You win if the reels form a winning combination. It's perhaps the simplest game in a casino, hence why it's often the first game that veterans suggest to casino game newbies.
Crypto slots work exactly the same, except you have to pay crypto to spin the reels instead of cash. This makes playing crypto slots, or rather, preparing to play, a bit different. 

How to play crypto slots 
Normally, if you want to play online slots, you simply have to create an account on the online casino and connect your bank account. However, since crypto doesn't exist outside of digital wallets, that won't be an option. To play crypto slots, you must take extra steps you normally don't have to take to play regular online slots. Regardless, here's what you need to do:
Find and create an account on a crypto casino platform. Make sure the platform offers several slot games and accepts a variety of crypto coins. If you're on the lookout for a crypto casino platform, Stake is a trusted name in the crypto gambling industry.
Buy the coins you need from a crypto exchange. The crypto coin you buy should be one of the currencies that your chosen crypto casino platform supports.
Create a crypto wallet to store your coins. You can choose between a hot wallet and a cold wallet. Since you'll use it to transact regularly, it's best to use a hot wallet.
Connect the crypto wallet to your casino account. The crypto casino platform should guide you throughout the process. This will allow you to use your funds to play slots.
Pick a slot game and play. Finally, you must choose a slot game from your chosen crypto casino platform. Since there's many different types of slots available on Stake, finding a suitable game should be easy if you use their platform.
That's pretty much everything you need to do to start playing crypto slots. It should be smooth sailing once you have an account at the casino, a handful of crypto coins, and a wallet.
Crypto slots: Glossary of terms 
At this point, your goal is to enjoy the crypto slot games as much as you can. But of course, that might prove to be difficult as you'll probably encounter countless unfamiliar terminologies. Crypto slots, or slot games in general, use different terms to describe various elements that comprise the game. Here's a look at the most commonly used slots terms and their meanings:
Paylines correspond to any line (zigzagged or straight) in the slots game that would result in a payout when it forms a combination, hence the name. A slot game may consist of numerous paylines, each one requiring you to pay a certain amount to activate.
Active paylines would result in a payout when they form a winning combination. If an inactive payline forms a winning combination, it won't pay out the reward. Some crypto-slot games do not have this, and will count any winning combination regardless of location.
Bet per line refers to the amount of crypto you staked for a specific payline.
A hit is slang for a winning spin.
A multiplier is a number that multiplies your payout. It can increase in many ways, primarily for satisfying certain conditions.
Auto play is a feature in some slot games that allows the player to spin the slots a number of times.
Bet max is yet another feature that automatically activates all the possible paylines and bets the maximum amount of crypto on each payline.
Bonus features refer to alternative winning conditions.
Coin size determines how much crypto each coin you put into the slot is worth.
The pay table contains all the possible winning conditions of the slot game.
Once you memorize these terms, you'll find that playing crypto slots is an easy, straightforward process.
Closing thoughts
Crypto slots might be simple and easy, but it's mostly luck-based. It might be an excellent game for beginners, but as you develop your skills, you may want to seek more thrilling and challenging casino games such as roulette and poker. Fortunately, crypto casino platforms like Stake offer other games other than crypto slots. But as always, make sure you play these games in moderation.
References:
"How You Can Gamble With Your Favorite Cryptocurrency", Source: https://www.gamblingsites.org/cryptos/gambling/
"Slots Glossary of Terms", Source: https://www.gamblingsites.com/slots/glossary/

CaptainAltcoin's writers and guest post authors may or may not have a vested interest in any of the mentioned projects and businesses. None of the content on CaptainAltcoin is investment advice nor is it a replacement for advice from a certified financial planner. The views expressed in this article are those of the author and do not necessarily reflect the official policy or position of CaptainAltcoin.com