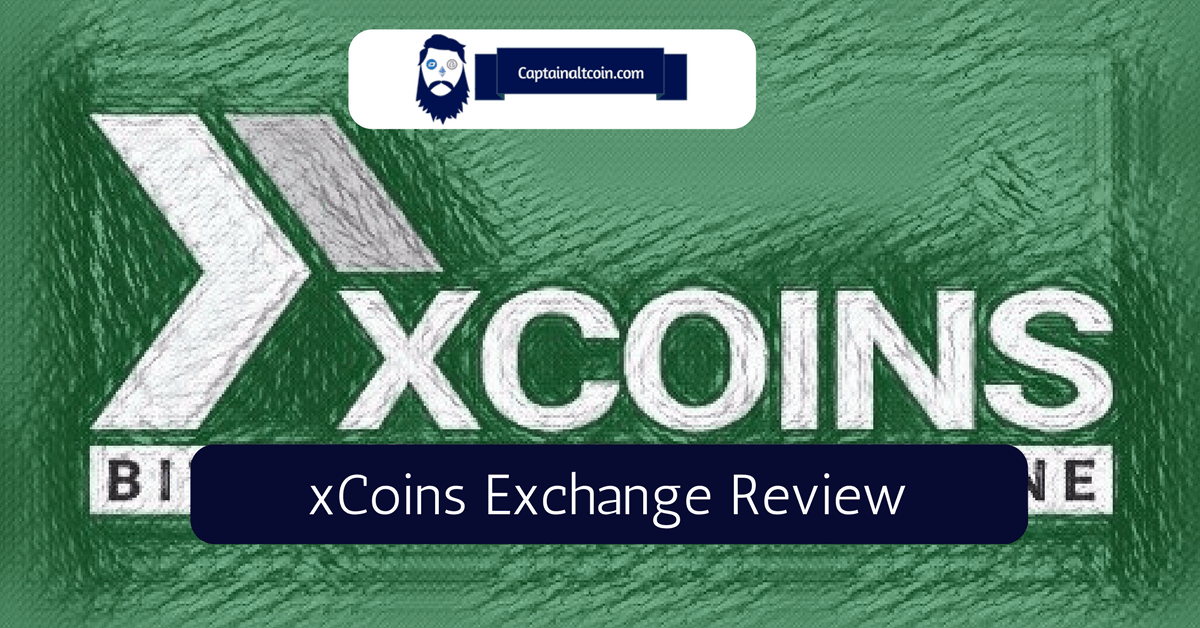 You are interested in lending and borrowing Bitcoins, but you don't know where to begin. Then xCoins might be just the thing you are looking for.
xCoins offers Bitcoins to the public through a unique peer-to-peer lending model that allows you to either instantly receive Bitcoins, and/or become a lender by providing Bitcoin as an investor on the platform.
The process of receiving Bitcoins on xCoins is exactly the same as any exchange, which means that you simply give money to the lender and you will receive Bitcoins instantly. We'll discuss how this works below.
What is xCoins?
The xCoins service essentially allows users to instantly buy and use Bitcoin with a variety of payment methods. This platform also does away with most of the issues that plague other companies offering similar services, making it a perfect solution for those who want to have their first taste of Bitcoin.
The company has been operating since August 5, 2016. It was founded by Sergey Nikitin, who holds a degree in BS Computer Science from the University of California, Santa Barbara (UCSB) and an MBA from UCLA and has twenty years of Information Technology experience under his belt.
The California-based company is officially a P2P lending platform that connects Bitcoin borrowers and lenders. xCoins is merely the middleman that facilitates the transaction because the loans that originate on the platform are person to person.
The xCoins allows its members to get Bitcoins through a "secured loan," which can be paid for with any payment method that is recognized by PayPal. Unlike regular exchanges, if borrowers no longer want the Bitcoin, they can get their money back.
It's important to note that lenders can also join xCoins for free. If you decide to lend Bitcoin, you can set your own interest rate, collect the PayPal processing fee and the loan origination fee. xCoins recommends to lenders that they should set their interest rate fee at 15% to start.
xCoins has a detailed process in place for those who want to borrow Bitcoins and those who want to lend it.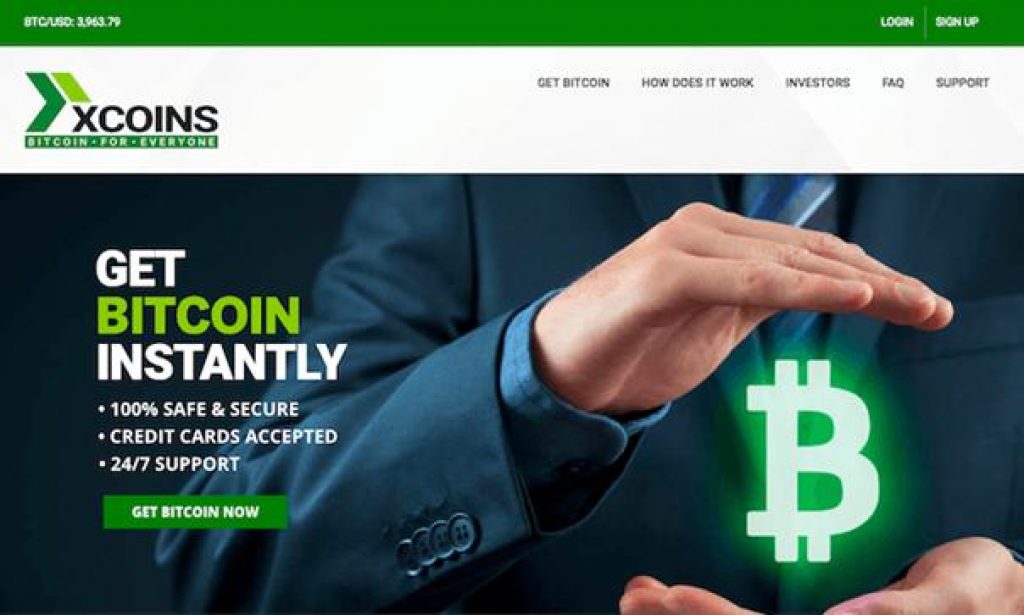 Countries Supported
This platform is available in over 40 countries. The full country list can be found after receiving the confirmation code upon signup.
Compatible with:
You will be able to access xCoins through virtually any web browser.
What Cryptocurrencies Can Be Borrowed / Lent
xCoins currently supports only Bitcoin.
Multiple Payment Methods
Many other service providers operating on a similar model do not allow users to buy Bitcoins through their credit cards. They also force their users to wait for a long time before they can actually own and use their Bitcoins. At xCoins, this is not a problem at all, with support of all payment methods accepted by PayPal. This includes:
eCheck
PayPal Credit and Balance
From bank accounts using the ACH (Automated Clearing House)
Major credit cards: MasterCard, Visa, Discover and American Express
Debit cards
Special Features
The most important feature of xCoins is the tremendous ease of use. This feature allows users to get Bitcoin currency instantly and use it anywhere.
The process flow is simple. After a brief signup process, users can buy Bitcoin through the use of multiple possible payment methods. After that, users can store the currency securely in their xCoins account, which can then be used in multiple ways, allowing people to harness the power of Bitcoin without any of the entry barriers that prevent people from adopting the currency.
The whole process is fast and simple, and with the reasonable fees charged by xCoins for their services, can be a great way for newbies to start adopting the digital currency without the usual entry barriers.
Also, a large number of satisfied users have left testimonials stating the remarkable ease with which they have been able to complete their buys, unlike other solutions which have high fees, take a lot of time and also come with other barriers.
Getting Started With Xcoins
The signing up process at xCoins requires only a few minutes, and is extremely simple. From there, users have the freedom to buy Bitcoin whenever they want. One more thing worth noting is that transactions are happening in lightning fast speeds. Users can then opt to return the Bitcoins and receive their deposit back if they want. They can also withdraw the Bitcoins and use them.
Is xCoins Safe to Use?
xCoins has a privacy policy that outlines its use of customer information and offers a two-factor authentication model. This means you'll be asked for your phone number and email during registration. This protocol is generally considered to be good for privacy and extremely secure.
However, in January 2017 the website was hacked. This raised significant concerns over security.
Are There Any Transfer Limits?
Minimum loan amount is $10, while maximum loan amount is $1,000.
For instance, if Bitcoin is valued at $4,000, the maximum loan amount is 0.25 BTC ($1,000/$4,000 = 0.25 BTC).
xCoins Customer Support
Inquiries made through the Help Desk are usually answered within 24 hours, and for a faster response, users are encouraged to include the transaction number.
xCoins also operates a transparent discussion forum and users can leave their questions on this forum.
Next Steps
It takes just a couple of minutes to get started with xCoins. Upon registration, you can use the website to find a Bitcoin lender if you want to lend Bitcoins on xCoins. This is done by deciding how much you're willing to loan in USD and depositing that amount into your xCoins account, and the system will then automatically match you with buyers (i.e. lenders) and they will deposit money directly into your PayPal account.
First-time users should allocate at least half a day to receiving their first order, so you should carefully read through the website to get acquainted with xCoin's P2P lending model.
xCoins works just like any exchange. However, it's important to consider the subtleties when dealing with Bitcoin.
xCoins Pros and Cons
Pros
Easy to get verified
Great customer service
Users get Bitcoins instantly upon paying the lender
Accepts multiple payment methods
Cons
Was hacked in January 2017
Lacks extensive features
Low maximum loan amount
Negative reviews about how they operate

CaptainAltcoin's writers and guest post authors may or may not have a vested interest in any of the mentioned projects and businesses. None of the content on CaptainAltcoin is investment advice nor is it a replacement for advice from a certified financial planner. The views expressed in this article are those of the author and do not necessarily reflect the official policy or position of CaptainAltcoin.com