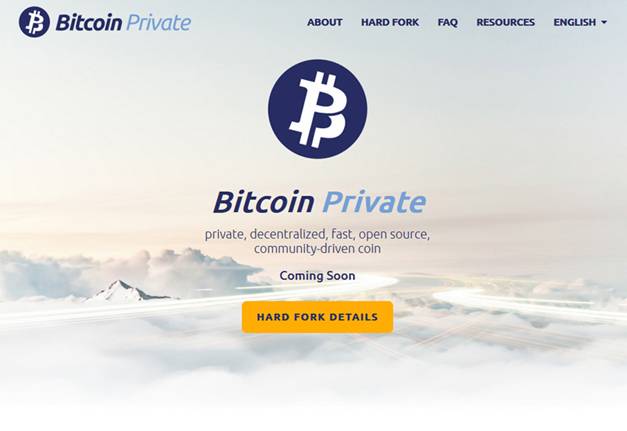 2 million Bitcoin Private tokens pre-mined
Crypto data provider Coinmetrics released a report titled "Don't trust, verify: A Bitcoin Private case study" which revealed some damning information about this popular fork-merge of Bitcoin and ZClassic. Among other things, the report discovered that 2.04 million BTCP coins were candidly pre-mined before the miners were given an ability to start mining the currency.
Bitcoin Private was originally envisioned as a currency that will take all the best features of Bitcoin and ZClassic (itself a fork of Zcash), and among other things it inherited the total supply of 21 million units from Bitcoin. However, an additional "2.04 million units were covertly minted during the import of the Bitcoin UTXO and sent to the BTCP shielded pool" in a move which made the actual BTCP supply cap sit at 23.04 million. Shielded pools contain coins stored in shielded addresses, which employ Zk-SNARKS, a privacy technology that anonymizes transactions.
Coinmetrics goes into more detail how this premine happened in the mentioned article published here. To sum it up, they explain that 102 "special blocks" were produced by the Bitcoin Private network that contained 400 extra outputs containing 50 bitcoins each. Multiplying these numbers we can conclude that 2,040,000 extra BTCP were pre-produced.
This newly-discovered information directly contradicts the information given in the BTCP whitepaper and BitcoinTalk announcement thread, both of which said that the total supply will sit at 21 million and that the coin won't have any pre-mines. Around 300k BTCP has been withdrawn from the shielded pool, meaning that there are still 1.74 million coins sitting in it. BTCP team released no official communication about this issue at the moment of writing.
Is it safe to call a vast majority of bitcoin forks pure scam projects?
Aside of Bitcoin Cash, which is more or less a legitimate project with malicious intentions expressed through attempt of bitcoin brand hijacking, there is a high probability that all other projects birthed through the fork of bitcoin blockchain are utter scams. Here is a list of all forks and let me know which one can be argued to be a legit project?
Bytecoin did the covert premine first
According to Monero`s lead developer Riccardo Spagni:
"The reality is that 82% of the (Bytecoin) coins were already mined before its 'public' release. Even if the premined coins weren't done so maliciously, it still means 82% of the coins in the hands of persons unknown and invisible. It basically centralizes a decentralized currency."
82% is a huge number of coins to be premined and gives the developers and stakeholders the opportunity to influence the price of BCN solely with their holdings. What is more, this opens the possibility of a "pump and dump", meaning that the premined Bytecoins can be dumped on the market which, in turn, would cause the price to drop significantly.
"Even if you take the fact that Monero is clearly leading the innovation race, I would think it dangerous to touch a coin where 82% of it is held by unknown actors who were not publicly observed during the period where they supposedly mined the coin. Having a shady history does not set a good precedent." –Spagni also says.

CaptainAltcoin's writers and guest post authors may or may not have a vested interest in any of the mentioned projects and businesses. None of the content on CaptainAltcoin is investment advice nor is it a replacement for advice from a certified financial planner. The views expressed in this article are those of the author and do not necessarily reflect the official policy or position of CaptainAltcoin.com