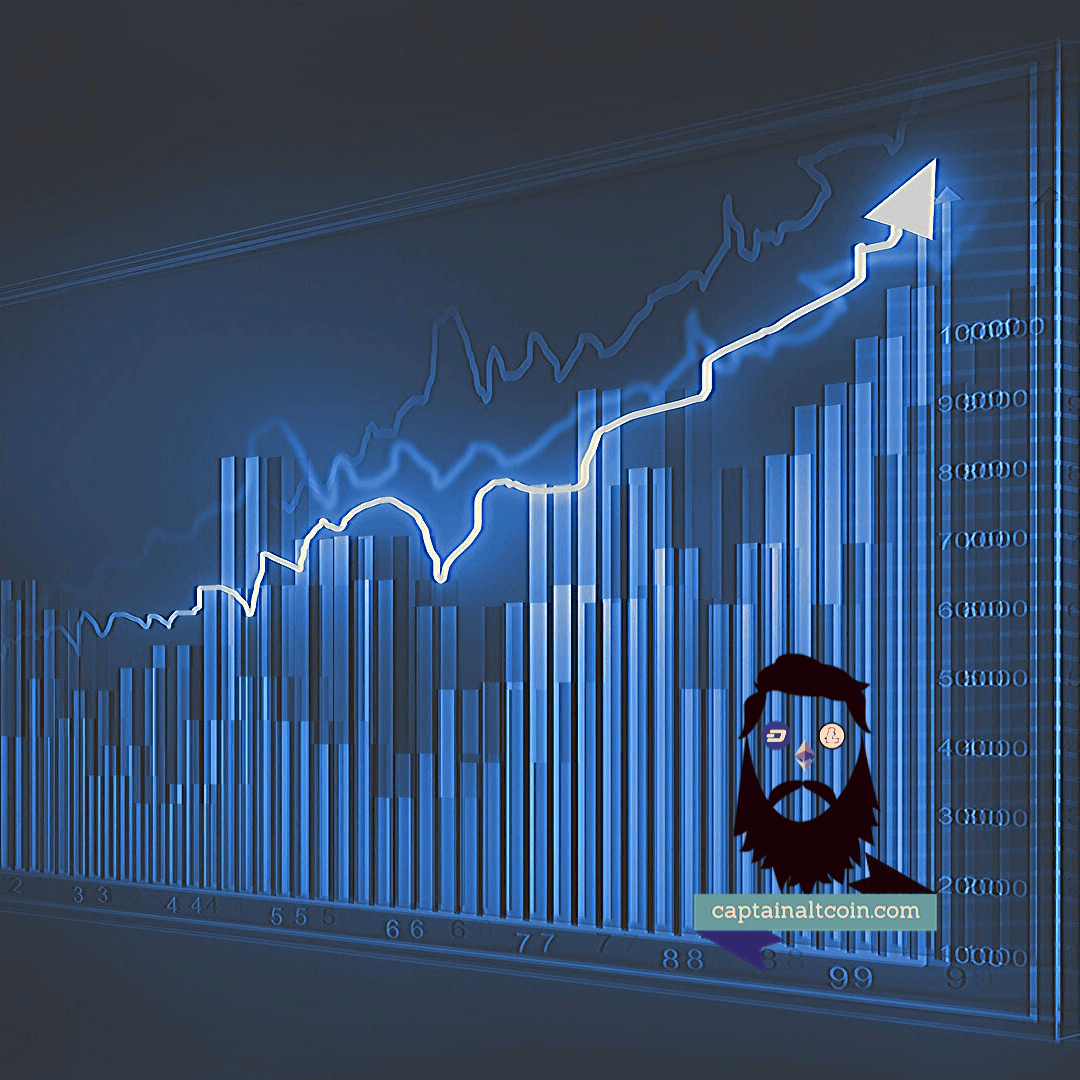 More than ever, the world is witnessing the emergence of innovative technologies in the crypto industry in recent times. The pace of the industry's growth has been accelerated by the recent adoption of crypto assets and innovations by big players in mainstream sectors.
Global payment service provider Visa cut its first tooth in the emerging spaces of decentralized finance (DeFi) and non-fungible tokens (NFTs) with the latest acquisition of a version of CryptoPunks, an in-demand pixelated NFT with a total supply of 10,000. Another global payment service, PayPal is planning to roll out crypto-based services comprising buying, selling, and holding for its UK users. Similar innovations backed by mainstream firms have likewise been launched of late.
Investors with a knack for opportunities will not fail to realize where this is leading or what it portends for the prices of Bitcoin and some altcoins such as Ethereum (ETH), Cardano (ADA), Solana (SOL), since they have attracted numerous investments from high-profile institutional investors, including digital assets management firms. In light of this, investing in these assets will be the best decision for anyone to make, because, in the coming months, they will likely be trading at new all-time highs.
Altcoins or alternative coins are regarded as cryptocurrencies other than Bitcoin. Ethereum is reckoned as the leading altcoin. Although not the first altcoin to emerge after Bitcoin, it has managed to position itself as the second-largest cryptocurrency and largest altcoin by market cap due to the capabilities of its blockchain and the solid community behind it.
In early May, Ethereum had attained an all-time high close to $5,000 but lost more than 50% of this price following a general market downturn later in May. Other altcoins had experienced similar price movements as Bitcoin got its $65,000 May ATH slashed by over half. Besides, Bitcoin still maintains a dominance between 45% and 49% on the market. So a dip in the price of Bitcoin will likely affect altcoins.
After a market lull that lasted 2 months and a few weeks, things are starting to look up for the market in preparation for another bull run. Based on market precedents, the expected bull run will also see the prices of Ethereum and other significant altcoins exceed their May all-time highs. This means that Bitcoin is likely to get to $85,000 and Ethereum could attain a new price mark of $8,000 or even more. Most traders and investors consider this as the best time to buy crypto assets. In essence, they buy low and sell as high as possible in a bid to recoup maximum profits.
How To Take Advantage of the Next Altcoins Bull Run
Do Your Research
As a trader, the importance of doing research cannot be undermined. This is entirely woven around crypto trading. This helps you to get to know the altcoins to avoid and those to jump in on. Even as the market tries to recover, some altcoins are yet to recover from the massive downtrend in May or have been abandoned by the team promoting them. So if the research part is left out, you are likely to make the mistake of investing in these failed projects. Altcoins like Ethereum (ETH), Solana (SOL), Polygon (MATIC), Axie Infinity's native token, $AXS have proven to be good investment products both for retail and institutional investors.
Employ a Sound Strategy
Trading without a strategy means relying solely on pure luck. The crypto market can be very volatile. Millions of dollars are lost daily by traders to the market. However, one can minimize the losses if one adopts a strategy that has been back-tested and proven to work. After doing your research on the altcoins you picked, going ahead to buy them is not advisable in all cases. You can either adopt the DCA strategy, fully known as dollar-cost averaging. The DCA strategy is mostly used to hedge against potential losses.
Using the DCA strategy on your preferred altcoins, you are required to buy each altcoin in little quantities at different intervals and not all at once. For instance, if Ethereum (ETH) is your altcoin choice, you can buy Ether in small portions where you have $1000. DCA means splitting the $1000 into four places, and that gives you $250 for each. If Ether is trading at $3,000, you buy with the first $250; when the price moves down to $2,800, go in with the second $250. You can continue this process until the whole $1000 is exhausted. This way, if ETH moves back up, profits will be generated on each investment.
Take Advantage of the Best Trading Tools
While it is advisable to follow the steps outlined above, sometimes it could be difficult for a trader to keep up with the altcoins he has selected. This is where automated crypto trading comes in. Automated trading is aimed at making trading activities easy for traders. So after doing your research as advised, you can invest in your preferred altcoins with the help of trading bots.
Trading bots or algorithms are known for their efficiency, in the sense that they are quick to detect opportunities in the market. In contrast, while trading your selected altcoins manually, it is very possible to miss opportunities that could yield massive returns. Though trading bots observe even the slightest of price movements and seek to make little profits from these, when added, the profits become significant.
There are many trading bots in the market today. However, only a few have been able to stand out since inception, of which Bitsgap is one of them. Established in 2017, Bitsgap is a one-stop solution for traders that intend to take advantage of the next bull run on altcoins. Bitsgap boasts of services that cut across automated trading, arbitrage, crypto portfolio aggregator, demo trading, and crypto signals. It allows you to connect your account to over 25 reputable crypto exchanges including Binance, Coinbase, and Kraken.
The entire crypto community is anticipating the next bull run, and there have been reports of massive capital inflows into crypto assets including altcoins. Despite the hype surrounding the bull run, the crypto market should not be approached without caution.

CaptainAltcoin's writers and guest post authors may or may not have a vested interest in any of the mentioned projects and businesses. None of the content on CaptainAltcoin is investment advice nor is it a replacement for advice from a certified financial planner. The views expressed in this article are those of the author and do not necessarily reflect the official policy or position of CaptainAltcoin.com